Technology makes an impact on all our lives every day. This is never more evident than in our increasingly smart homes. If you want to control more and more things in your home through a wireless connection and smartphone, CES 2018 has a plethora of exhibits you're going to want to visit. They feature a wide range of products, everything your tech-loving heart desires.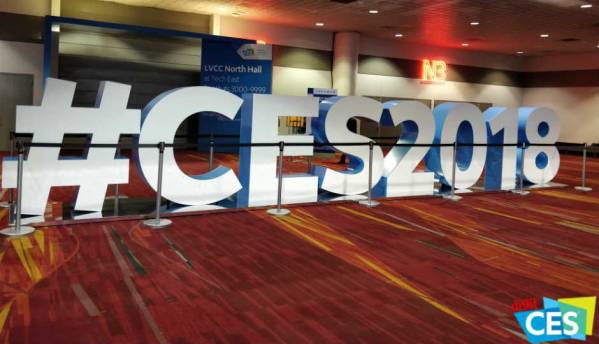 Nortek Security & Control
One of the many exhibitors in Las Vegas this week is Nortek Security & Control, an industry leader in smart home and security technologies. They feature items that control access, monitor environments, and even personal emergency sensors that alert EMS if you or a loved one falls down. It sends not only a message, but your GPS coordinates as well.
One of their latest products is the Stove & Grill Guard sensor that they've added to their 2GIG line of security systems. This device alerts you via smartphone if a stove or grill has been left on for a specified amount of time. It's fully customizable, allowing you to select delay times and alert targets. Applications for this technology are widespread. While commercial kitchens are an obvious use, residential installations are common as well. This can be an invaluable addition to your security system, especially if you have kids that stay home alone or a cleaning service that might accidentally leave an appliance on. Another smart application is as an addition to the home of an elderly relative so you can rest easy.
According to the NFPA (National Fire Prevention Association), unattended cooking equipment accounts for 33 percent of all home cooking fires and another 8 percent are caused by accidentally turning an appliance on or not turning it off. The Stove & Grill Guard Sensor can help reduce your family's chances of becoming one of these statistics.
When you combine it with their state-of-the-art control panels, cameras, and other accessories, you have a complete system to help protect your home.
Why Choose Nortek Security & Control?
In addition to being a technology leader, NSC is also on the cutting edge of manufacturing innovations. They also stand behind every product they sell. They care about the needs of their customers and the quality of the products they sell.
What Else Can You Expect at CES 2018?
If you're planning to visit CES in Las Vegas this week, you'll be in good company. Last year, more than 184 thousand people attended. Along with more than 4000 industry leaders in the consumer electronics category, CES also features a wide array of speakers, over 1200 of them, from CEOs to designers to financiers. You can learn a lot from these experts. It's also a great place to network and get a handle on the future of tech from the people that are going to make it happen.
Whether you're in the market for the latest smart home features from companies like Nortek, or you just love anything tech-related, CES 2018 is the place to be.