Not long ago, there was a trend going around on TikTok where you can plug in your iPhone and make Siri say whatever you want. In this how-to article, we'll be going over a step-by-step guide on how to make your phone say something when you plug it in for charging, This trick works for both iOS and Android smartphones if you want to change the charging sound of your phone.
How to Make Siri Speak When an iPhone Is Plugged in?
Requirements:
iOS version: 14.6
Internet access
Supported phones; iPhone 7, iPhone 8, iPhone X, iPhone 11, iPhone 12
iOS 14 is definitely one of the coolest operating systems that Apple users have encountered so far. The newest update sees many cool features where users can customize the settings according to their suitability and comfort, including app icons, home screen and even charging sound. You can not only change the charging sound but also make Siri speak anything when your iPhone is plugged in, you can, in fact, also play a song! This is one of the most dope features that caught the user's attention. So, let's see how it can be done.
Step 1: Open the 'Shortcuts' app on your phone, if you don't have it you can install it from the App Store here: ?Shortcuts on the App Store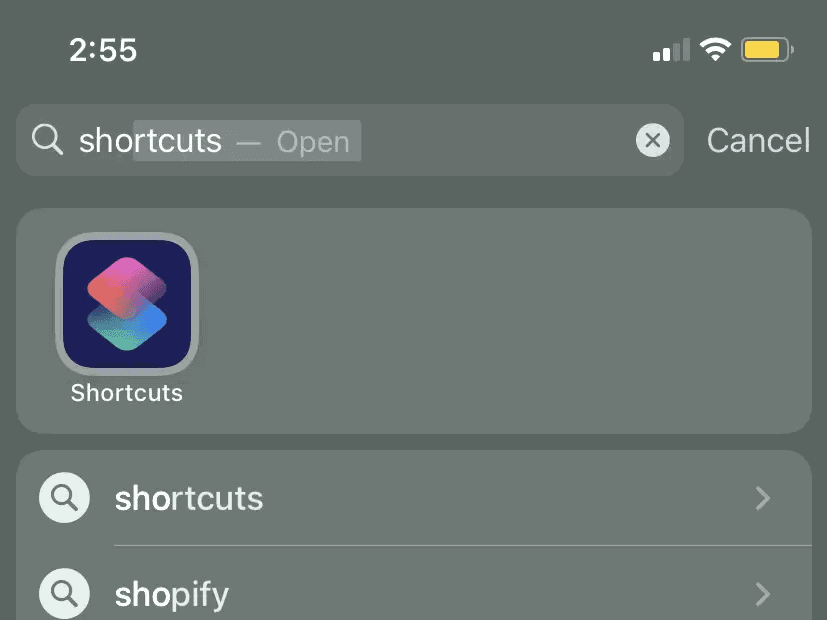 Step 2: Next go to the 'Automations' tab and you'll come across a button called 'Create Personal Automation'- tap on it.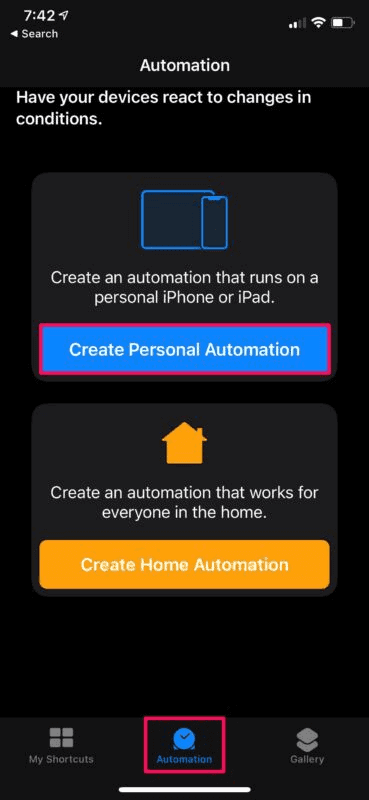 Step 3: Next, scroll all the way and tap on 'Charger' and you'll see two of the following options: 'Is Connected' and 'Is Disconnected' make sure you choose 'Is Connected'.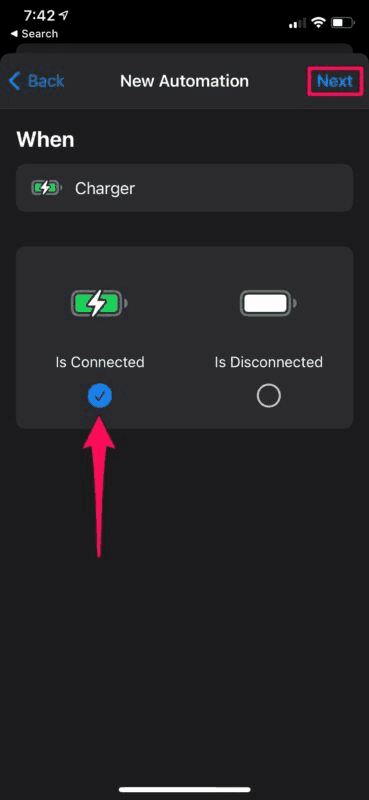 Step 4: Click on 'Next' and then 'Add Action'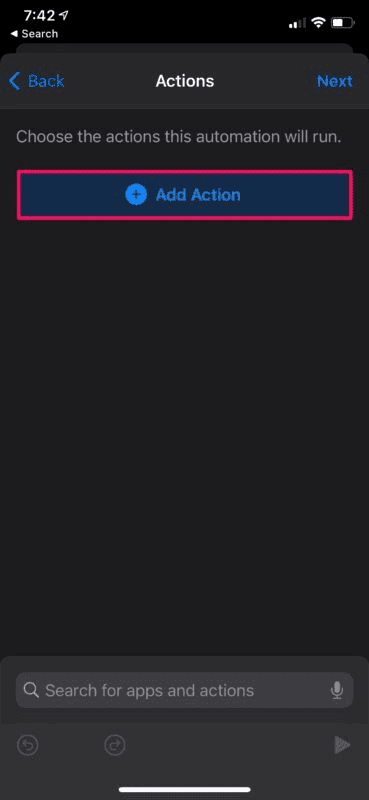 Step 5: In the new window you will see a search bar for apps and actions. Search for volume and set it as loud as possible.
Step 6: To add more actions click on the + symbol and search for 'Speak Text', in the 'Text' section add the text or speech that you want Siri to speak when your iPhone is plugged-in.
Step 7: Tap on 'Show More' to adjust the settings accordingly. You can adjust how fast she says it by simply sliding the 'Rate' button and you can also set the 'Pitch' of the voice. Additionally, you can also change the language by tapping on the 'Language' button and also change the 'Voice' to Alex if you want a male voice.
Step 8: Click on 'Next' and in the new window make sure 'Ask Before Running' is turned on and finally tap on 'Done'.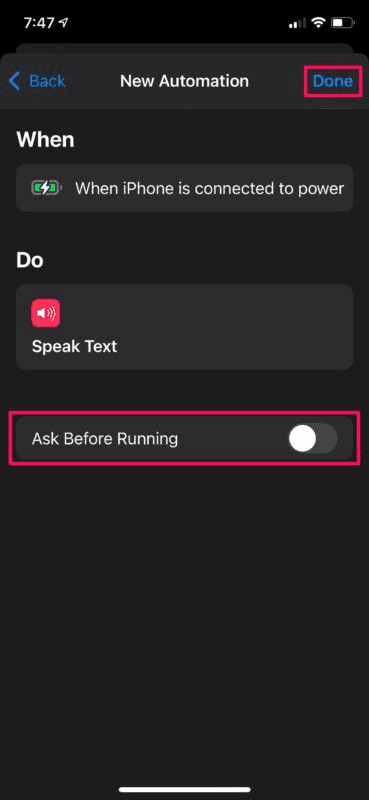 When you plug in your charger Siri will make the sound or speak the text that you have added, how cool!
How To Customize The Charging Sound On An Android Phone
Requirements:
Android OS version: Android 9.0 and above
Supported models: Most Android Phones
Internet access
There's a way to customize the sound of your device when you plug it in for charging even on an android phone. Let's see how it's done.
Step 2: Download the sound effect of your choice from anywhere you'd like to. You can download it from YouTube or any other free platform of your choice.
Step 3: Open the Battery Sound Notification app.
Step 4: Click on the + button in the top right corner of the screen.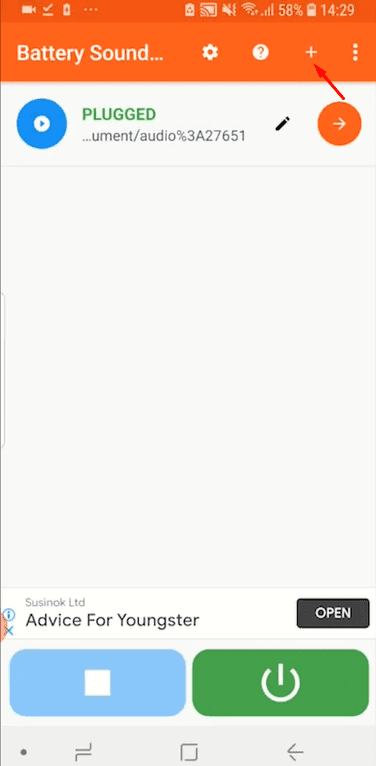 Step 5: Next, you'll see the following options: 'Plugged', 'Unplugged', 'Charging_level', 'Discharging_Level'.
Step 6: Choose the 'Plugged' option.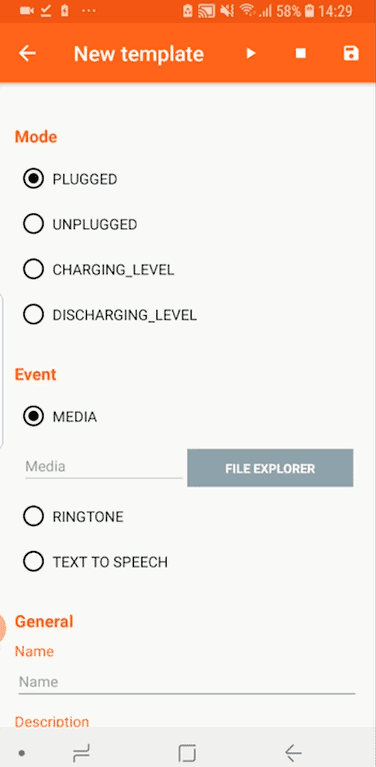 Step 7: Under 'Event' make sure 'Media' is selected.
Step 8: Click on 'File Explorer' and add the sound file you have downloaded. You can give it a name under the 'Name' bar.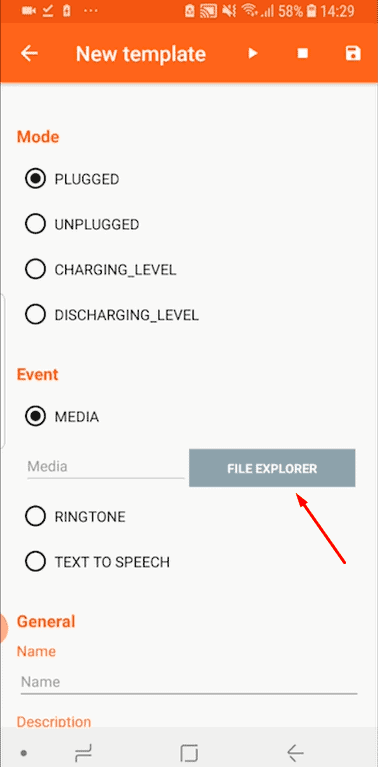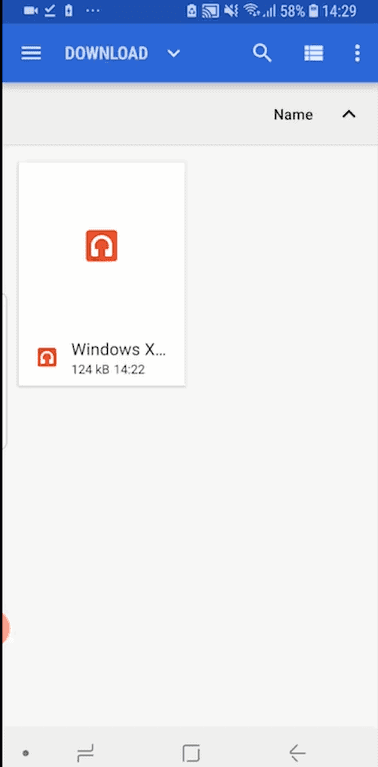 Step 9: Click on the save icon on the top right-hand corner of your screen.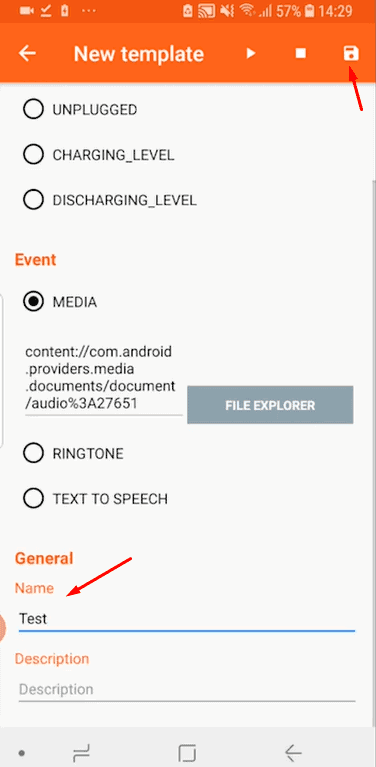 And that's about it, when you plug in your charger you'll be able to hear the sound that you have added, it's really that simple.
Android and iOS phones are customizable these days, so go on and have fun by tweaking the settings a little. You can add any text or music that you like and customize the sound of your device every time you plug it in.