The traditional book club gives off a number of images, most commonly those of groups sitting in
uncomfortable chairs discussing the latest book over a cup of tea and some biscuits, discussing why certain characters were so horrible or how they wished the ending had been slightly different. The thing is, the traditional book club – like most traditions it seems these days – appears to be changing from the printed book to the online alternative in the form of eBooks.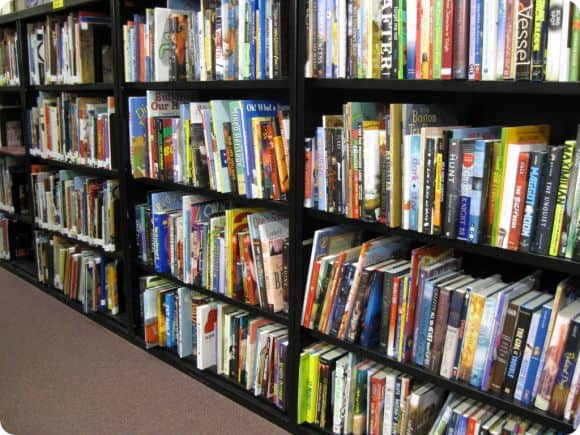 The e-reader has become one of the latest must-have devices, allowing book lovers to download as many titles as they like quickly and easily and providing opportunities for people to find the latest copies from their favourite authors or genres online just by logging on to their preferred website, like the eBooks by Sainsbury's account for example, and they can be reading their new book in a matter of seconds – ideal for the modern non-stop members of the public who only find the time to read during their commutes to and from the workplace where a slimline, lightweight device is much more practical than the traditional paperback.
Non-stop lifestyle
Is just one of the reasons why the traditional book club is changing. Previously, people had the spare time to invite people round to their homes to discuss the latest copy in their living room or over the dining room table; but today they simply don't have the time to tidy up their homes, arrange alternative plans for their children's extracurricular activities and even to actually read the book itself because they just can't find the time to sit back and relax with this week's title.
Convenience of time
Having been given the title of this week's book, it can be difficult to find the time to go to the local bookshop to find a copy, especially if you work on the other side of town for example, but having access to eBooks has taken away this issue when all you need is an Internet connection on your device or a lead to connect it to a machine that does. This Internet connection also allows readers to expand the traditional book club into the wider world, enabling more people to get involved in discussions about specific titles, genres and authors than ever before thanks to social media sites and the ability for readers to post on their own accounts when they've finished reading their latest book to tell their friends how great that book is.
Social Networking
The likes of Facebook and Twitter have opened the doors to new book club members, as such, with people now able to like the page associated with a certain publication or author or to use a specific hashtag to get into a discussion; or even to find out more about certain characters from the book they've read or to try and clear up any confusion over what happened to a character or why the plot panned out the way it did.
Recommendations and review
These social networks can also be used as a form of discovery for readers on the hunt for something new to get their teeth into. If you search through the pages, comments and Tweets, you'll find some opinions, both positive and negative, from experts as well as people just like you so you can find out what other people think of the publication before you commit to buying it.
Ease of use and privacy.
You get some funny looks from staff when you stand in a shop flicking through the pages of a book you're thinking about buying, trying to establish whether it's for you or not, but many eBooks allow readers to download a sample of the book for free without an obligation of buying so you can either hit the button if you're a fan or give it a go without downloading if you realise it's not the book for you.