Many people believe that working from home must be a dream come true because you are sort of your own boss. Yes, working from home can be really amazing if you're an organized and disciplined person.
But in many cases, to work from home effectively is really hard. With no pressure to be on time and to take breaks only at specific hours, it's actually really easy to procrastinate and not working efficiently.
At home are so many distractions, and we have this comfortable vibe, and staying productive can be really hard. Even if you create a special working place, for many of us, working from home is not that easy.
Luckily, today's technology is aware of all the problems remote workers are facing and create all sorts of tools to help them improve their productivity. Therefore, in today's post, we're presenting how to work the best from home with the use of tools and apps for higher productivity.
Timely
Productivity can only be measured in time; in how much time you spend focused on your work compared to the time you spend in breaks. Tracking all the time you spend on specific tasks might be time-consuming if you're doing it by yourself.
Luckily, there's this app, Timely, which will do all the work for you. This app will record all your activity throughout the day and provide a separate timeline. In other words, you will be able to motorize how long specific tasks are taking you to solve, and this sort of knowledge will help you organize better and even find more effective solutions.
Pomodoro Tracker
Speaking about time, if you have a hard time managing the time you spend at work, there's the Promodoro tracker based on 25 minutes session of focus with a 5 minutes break. After 4 sessions, you might take a more extended break to start fresh in the next 4 sessions. This app is really useful because 25 minutes fly faster than you think, and a 5 minutes break to rest your body and mind are incredibly efficient.
Boomerang
Many people waste a lot of time checking their emails – I believe this is one of the main setbacks to their productivity, essay writers know what I'm talking about. Therefore, Boomerang is the perfect tool for you if checking and responding to emails are time-consuming activities for you.
With Boomerang, you can prioritize emails, schedule sending accustom emails at a particular time, write better emails, and even schedule meetings.
Dewo
When you work from home, you might think that the distractions are the kids, pets, and all sorts of weird objects and activities you can do around the house. But even if you eliminate all those types of distractions, there are still the ones from your computer.
With no boss or supervisor to pass you by and check to see if you're working or spending time on social media, the temptation is very high. That's why apps like Dewo were created – to make sure that you keep your focus without any notification to bother you.
Basecamp
Sometimes we have so many applications and tools that we might forget where our information for a certain project was. Eventually, we end up wasting a lot of time searching throughout all our apps and tools to find that piece of information.
Thankfully, Basecamp is an app that will vanish away from this problem. From now on, all the apps, tools, messages, and emails regarding a project will be all in one place. So no more, losing information or wasting time to find what you need.
MindNode
Sometimes, we need the perfect space and template to come with new ideas and brainstorm for new projects or solutions to existent problems. Our home might not be the ideal place, but imagine having a special app designed perfectly for brainstorming regardless of where you are.
With MindNode, you just need one idea to start with that will lead you to another, and so on. This app allows you to visualize your thoughts and ideas in a very pleasant and inspiring design. I believe that this app is great especially for assignment help writers.
You will be able to create a sort of mind map and help you connect all your ideas more smartly. As well, you'll have the perfect place to store all the brilliant ideas your mind has, which means that you'll no longer have to overcharge your memory.
Evernote
Remember all those unexpected ideas, notes, photos, and voice notes that all together might fit in perfectly with your project, but you end up losing them because you don't have one place to store them all? Well, I believe that this happened to all of us.
Evernote is an app that will make this problem disappear; that's why many paper writing services are using this tool. You'll be able to store all you're notes regarding a project on this app, and all you save on your phone will automatically sync in on your laptop.
Toggl
Time management is key for productiveness. By tracking your time to see how much you spend on a meeting and on what subjects you spend the most time, or on which tasks took you longer to do the research can be extremely helpful.
Toggl is the best app to help you improve your time management. This app is so smart that it will let you know how long it will take you to manage a task and which task is easier.
Conclusion
It's not as easy as it may seem to be productive when you work from home. You may spend more time having breakfast, take longer breaks, and distract yourself merely than you would if you'd work from an office with a fixed schedule.
The apps mentioned above are perfect for all the problems a remote worker might face and help him boost his productivity. Nothing is impossible with proper help.
About the guest Author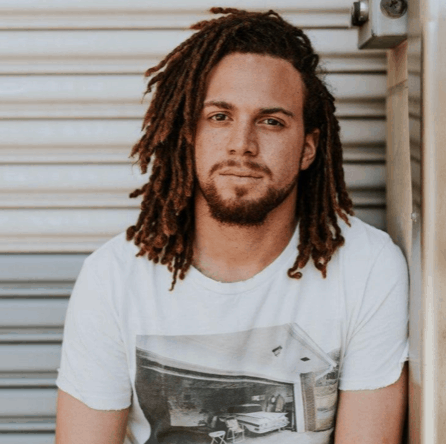 Michael Gorman is a highly skilled freelance editor and one of the best essay writers at My Assignment Help Australia. In his free time, Michael is interested in everyday development and writing interesting blog posts in the fields of psychology, philosophy, and education in order to discover new aspects of human existence.