Undoubtedly a very convenient gadget, a robot vacuum can make your life a thousand times easier by keeping your house clean on its own and alleviating your chore burden. Especially, if you have pets at home then it is quite usual for their hair to gather evidently overnight and in such cases a robot vacuum can be a great assistance. However, the biggest issue is that most of the robot vacuums in the market are designed for hardwood floors only. So, when it comes to cleaning those nasty rugs, picking up the right robot vacuum becomes a rather difficult task in itself. It is rather disappointing to see the number of vacuums that fail in cleaning a rug.
A robot vacuum is autonomous and equipped with all the features to navigate around your house without any support. Ever since the first robot vacuum was released, the product has come a long way. There had been an enormous change in the designs and many competing brands have come out with a smattering number of new models.
What to consider before buying a robot vacuum?
The robot vacuums are designed to navigate easily around furniture, however, a few stumble if they have to switch over different floor types. Such robot vacuums do a great task in cleaning but they usually get stuck on carpets and rugs. While picking up a robot vacuum, you have to ensure that you consider the battery according to the size of your house.
Aside from these important factors, a robot vacuum must have good motor, lasers, brush roll, sensors, and Wi-FI to be self-sufficient. The latest robot vacuums can operate with apps on your smartphone and some even work with voice commands using Amazon's Alexa and Google Assistant.
An essential factor that all pet owners should consider here is that the perfect robot vacuum for their house must have a proper filtration system, so that instead of pummelling up the dust, the vacuum can actually capture it in the designated dustbin.
If you are someone who has a lot of carpets at home, then you might be looking for a product that doesn't get jammed and can clean your carpets or rugs efficiently to keep them in a good shape. Fortunately, there are a handful of such robot vacuums which can actually dig in those dirty thick carpets and eradicate all the dirt at once. These vacuums can clean the smallest dust particles which lead to a cleaner and fledgling condition within your house.

The Best 3 robot vacuums for thick carpets
If you have a lot of carpets and rugs in your house, then it is crucial to pick a vacuum which is best for you. The fabric on the carpets can make vacuuming a bit tricky, that is why it is important to select a robot vacuum which is specially designed to clean thick fabrics.
Here are the three best robot vacuum cleaners that you can get particularly for thick carpets in your house in 2019: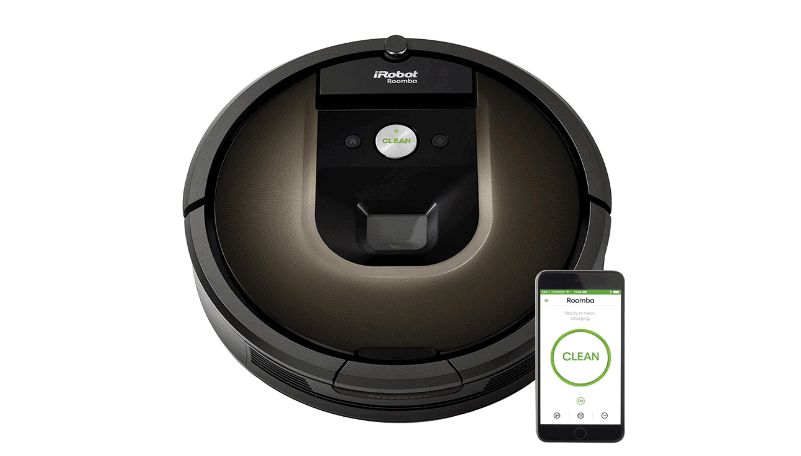 The iRobot Roomba 980 is an upscale robot vacuum with some top-of-the-line premium features that justify the price. Considered as the best vacuum cleaner for thick carpet in the Roomba series, this device is designed to provide the best all-around house cleaning. The vacuum's power-lifting suction delivers 10 times the suction power to collect all the dirt, dust, and pollen from your floor. Additionally, it increases the performance in carpets and rugs automatically with Power Boost. iRobot Roomba 980 has dual multi-surface rubber brushes which ensure that the vacuum stays in constant touch with the carpet.
The vacuum is perfect for houses with pets as its premium triple stage Cleaning System ensures that your floor is free from all the pet hair and even the allergens which are not visible to you. The manufacturers claim that this vacuum can clean up to 99% of your pet's allergens.
The iRobot Roomba 980 can operate for 120 minutes non-stop and recharges itself automatically before finishing the rest of the cleaning. Even if you are not at home, your Wi-Fi connected vacuum will do the work whenever you give a voice command with either Google Assistant or Amazon Alexa.
Pros:
Low-profile design
Efficient battery
AeroForce 3-Stage Cleaning system
Clutter free dual multi surface brushes
Cons: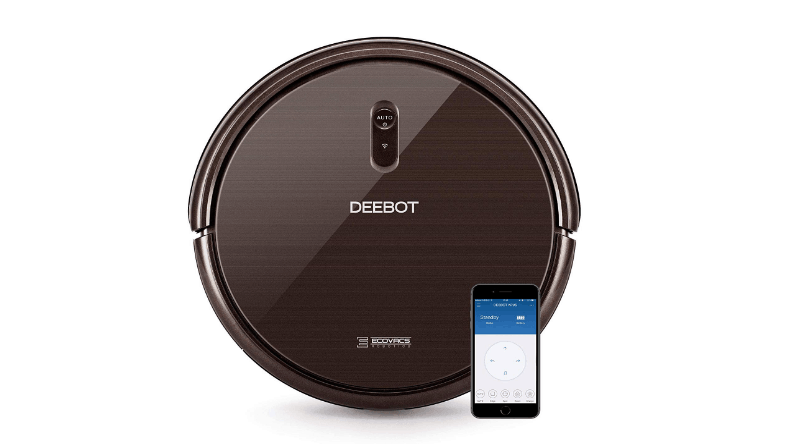 This newer version of the Deebot N79 comes with two side brushes and another main brush. The robot is created specifically to clean carpets. The device has three modes for cleaning: auto mode- to clean entire floor, spot mode- to clean a smaller area; and an edge mode- to clean the edges of the floor. To increase the performance, this variant has been outfitted with up to 2 times' suction power for very irksome messes.
To ensure that the device has more lifting power, it comes fitted with v-shaped central brush system to clean the in-depth areas of your rugs and carpets. Once fully charged, this robot vacuum will run for 110 minutes.
Pros:
Comes with max power mode for carpets
Doesn't create much noise
Accepts Google Assistant and Alexa voice commands
Economical pricing
Cons: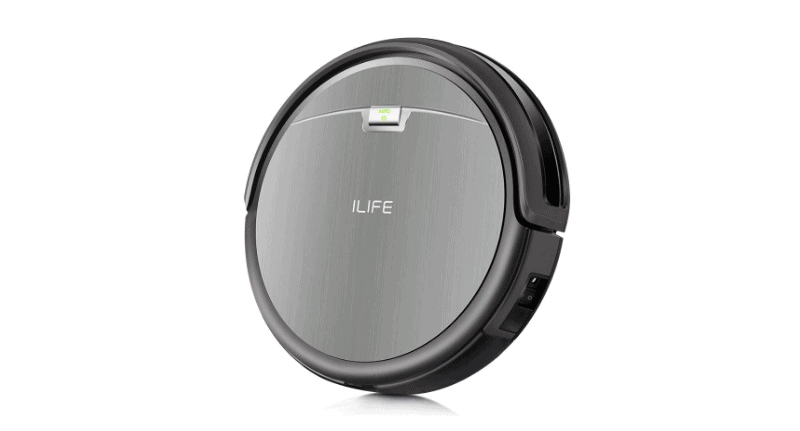 iLIFE A4s is one of the best running models from ILIFE. The brand is known for continuously creating impressive robot vacuums which have premium features and are highly cost-effective.
The device uses Gen 3 CyclonePower cleaning system with combination of high suction to ensure a comprehensive and overall cleaning. This 3 inches tall vacuum can easily navigate under your furniture and adjust to different floor types. The extended battery offers up to 140 minutes of usage at once.
It also comes with an LCD and remote, so that you can smoothly operate the robot. You can easily schedule the cleaning hours and preset the vacuum for up to seven consecutive days. Once the device needs charging, it will automatically return to the charging dock.
Pros:
Compact size
Support for multiple cleaning modes
Cons:
These were few of the best models in the market. However, the list isn't exhaustive. You can find some great options in other brands. There are several brands which offer some exclusively features robot vacuums for carpets.
Additionally, if you are a pet owner and want something that works well for all the dog hair that gets accumulated around the house then, you can check these robot vacuums which are particularly designed for pet hair.
Wrapping up:
No matter how powerful they are, it's certainly a fact that no one likes to drag around a huge, clumsy, and corded upright vacuum in their house. Even though a robot vacuum cannot substitute a manual cleaning completely, but it can be a great help when you are sinking in your pet's hair or just want to keep your favorite rug clean and fresh without even lifting a finger. Such robots can limit the build of up dirt in your house between regular clean ups.
Even if you are not at home, this friendly device will go about its business and you will end up saving a huge amount of time that you usually spend struggling to take care of the dirt and dust. Now, you don't have to hesitate before buying a heavy carpet.