If you read my last guest post you might have started using your BlackBerry to promote your blog. The BlackBerry, like most smartphones, is a wonderful tool for getting things done while you're away from your computer. Yet there's an even better and more powerful tool that can help you take your blog to even new heights.
Tablets are the new craze, and it seems like there's a new one coming out every week. Most of these are Android tablets, and there are some powerful ones, like the Samsung Galaxy Tab 10.1, that can act as a powerful tool for your blogging needs. Here are a few applications that can help you get the most out of your Android tablet.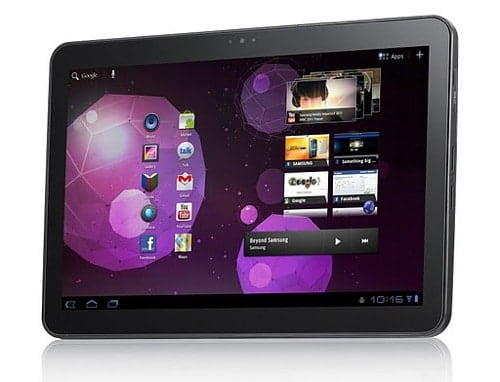 WordPress
While WordPress isn't the only blogging platform, it's certainly the most popular. It combines a powerful content management system with a large array of plugins and themes to create a custom blogging experience. Best of all, WordPress works great on any Android tablet.
There is a WordPress for Android app, which you can download for free, but that's better for smartphones. It has only a few features, and it's not laid out much like the desktop version. However, because tablets have larger screens and faster processors they can handle more than a smartphone. You can easily load up your WordPress Dashboard right from your Android browser.
You can even download the Dolphin browser for tablets, which provides an even better WordPress experience than the Android browser.
Splashtop Remote Desktop HD
What if you could get the contents of your desktop or laptop right on your tablet? Wouldn't that make life a lot easier? You could access your documents and spreadsheets, your images and your music. All of this helps in the blogging process. And with Splashtop Remote Desktop HD, it's a reality.
You can access both PCs and Macs with Splashtop. Just follow the app's instructions and you can use almost anything on your computer. This is great for accessing proprietary software, such as Microsoft Office, that might not be available for your tablet. It also gives you a few more browsing options — which is even better, because you can access your bookmarks and other customizations.
For an app this powerful, USD$4.99 is a steal. You can get it from the Android Market.
Thinking Space
Ever get stuck when writing a blog post? it happens to the best of us. When I get writer's block I try to perform a mental exercise that might help me find a breakthrough. Thinking Space is a tool that can help you do that. It's a mind mapping application that can help you get past an idea that's stumping you. And who knows: maybe this tool will help you put a better spin on the post you're writing. Maybe it will give you an idea for a new post, too.
Mind mapping is a powerful tool for any writer, and bloggers can benefit greatly from it. It's available for free, too, so you can download Thinking Space from the Android Market.
TouchUp
One tool every blogger needs is an image editing tool. These can be of the simple variety, or they can be as complex as Photoshop. On your tablet you probably want something a bit more lightweight. As long as you can crop, resize, and add a few touches to your photos you'll be just fine. TouchUp provides these tools right on your Android tablet.
TouchUp provides a number of photo editing tools that are great for portraits. You can adjust hue and saturation, contrast and brightness, and other color features. For images you can rotate and flip, resize, and crop. This will probably take care of 99 percent of your photo editing. Once you're done you can upload it right to your WordPress blog, along with your post.
Best of all, TouchUp is free. You can download it from the Android Market. There is a premium version TouchUpPro, that costs $3.99. But you can probably get by with the free version.
And so much more
This is just a quick introduction to the blogging tools you'll find on an Android tablet. The Android Market has hundreds of thousands of apps, and many of them will help you with your specific blog. It's starting to look like the future of blogging is on the tablet.