Chances are that you have a printer at home… you probably use it to print the odd document, image or maybe a boarding pass every now and then. But a printer can be used in many more ways, how would you like to create a camera from printout templates, or an awesome fallout 3 bobble-head? Well here's a list of some amazing things you can make using your printer and a bit of time…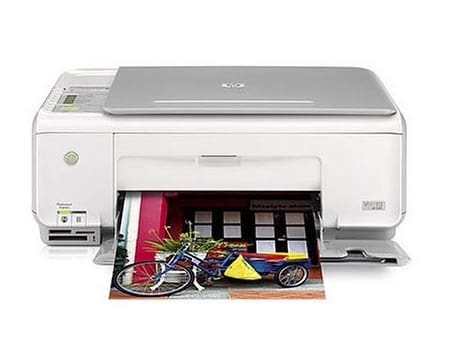 Popcorn Box:
You ever wanted to better that movie experience at home? Maybe you've set up your huge TV and have hooked up the surround sound but you still feel like something is missing… well maybe this is what you're missing: A print out popcorn box! Just pop a piece of card in your printer and grab the templates here and have your own awesome movie style popcorn boxes.
DSLR Lens Hood:
Ever looked at the prices of DSLR lens hoods? They can be quite pricey for a piece of plastic, but they can be useful non the less. This is where lenshoods.co.uk comes in, it's an awesome site that allows you to print out cardboard lens hoods at your own disposal. They wont do the same job in protecting your lens from knocks and scratches but they will reduce flare.
Portal Companion Cubes:
This next printable is from a blog called paperkraft that regularly posts a printable models, some of which are amazing. If you're a fan of the portal series then you will love these printable fold up companion/storage cubes! They might take a while to make but totally necessary if you want to get rid of GLaGOS.
Peyote Pinhole Camera:
Pinhole cameras have been around for a while, but this beautiful pinhole camera is perfect. You can print out the pdf template and create this amazing camera with a bit of glue, card, and a roll of camera film. If you make this and take photos, make sure you share with us on techgyo!
Impossible triangle:
You probably have seen this impossible triangle illusion online in it's image form, but here you can print out the template to make your own real life impossible triangle. The illusion only works from one very specific angle, but it's awesome non the less.
WI-FI Booster:
This is a cool printable device that will sort of directional-ize and boost your WI-FI . I'm not sure about all the ins and outs of the technology, but it works and may even boost your WI-FI signal a bit.
Ball Bowser:
Another printable model from paperkraft. This one is a very cool unique bowser model, again you can just print out the template on some card and with a bit of glue and time you will have your very own 3D bowser ball.
There we have it, have a look on a couple of the sites I've provided and see what amazing printables you can find! It just goes to show that with enough imagination you can make amazing stuff with the most boring of things.