What is a company that comes to mind when considering how to get more traffic to your website? Google or Bing would most likely be the answer to such a question. Google AdWords sells search keywords to their customers. It is a pay per click set up where companies can buy ad space online, and each time someone clicks an ad they have put up for their good or service, they earn money.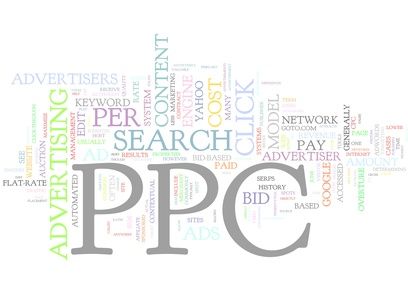 Google is not the only player
It sounds very simple and profitable. However, it can be very costly to do business with Google in this manner. Before now, there weren't many alternatives to Google Adwords for a business to self-promote. Now lets see who else are up to compete with Adwords as a cost effective and more traffic driving and more lead generating alternative.
Facebook ads
Facebook sponsored ads offer much more features to filter and target your potential users based on Age, Gender, hobies and geographical location which are far better than what is offered by Adwords, but user engagement is low compared to that of adwords.
Linkedin ads
Linkedin sponsored ads works pretty much like Facebook ads which also enabled you to filter your audience based on your criteria, however it does not come at a cheap price like the others. Before you do begin your campaign with Linkedin, do a market research and analyse whether the site's users are what your product range matches with.
So above you are the social media, lets also consider, Outbrain and Virurl. Outbrain and Virurl approach advertising for their clients in a different manner, and can be more cost effective for them too.
Outbrain
Outbrain, for the most part works with media companies such as CNN or Time. According to the CEO of Outbrain; Yaron Galai,they are very choosy in clientele and "the company rejects half of all would be clients". Recently they started providing services to small and medium businesses, as well, through their publishing tool "Amplify". They offer a website for linking content and then they put this content on third party sites. Their approach is to push traffic to the client to increase their profitability. This is along the lines of Virurl.
Virurl is less choosy
Virurl works with a large variety of clients. They promote small and medium sized businesses with any type of budget. Virurl does not reject nearly as many potential companies as does Outbrain through "Amplify". They do screen applicants but are much more apt to work with many companies that may be rejected by Outbrain for one reason or another. Virurl uses social media outlets such as Twitter or Tumblr to saturate the market and get their clients promoted. Through content links, set budgets and specific time run ad campaigns their companies are seeing increased traffic and profits.
Better than Adwords?
An advantage to using a company like Virurl or Outbrain is how quick and easy it is to set up your ad campaign. Google Adwords can take about a week in some cases to verify content of a potential client and approve or refuse their site. These new start up companies can be set up with a credit card and be up and running; making money the same day. This is important when dealing with a small business which does not have a large budget or many resources to handle their internet marketing. These companies need a streamlined process so they can get the word out, and grow their business in the most cost effective manner possible.
In my opinion, Google Adwords and Bing have their approach down to a science for helping companies self-promote. They are simply too expensive for the little guy to use their services. Any small or medium size business could do well taking a look at these new start ups.