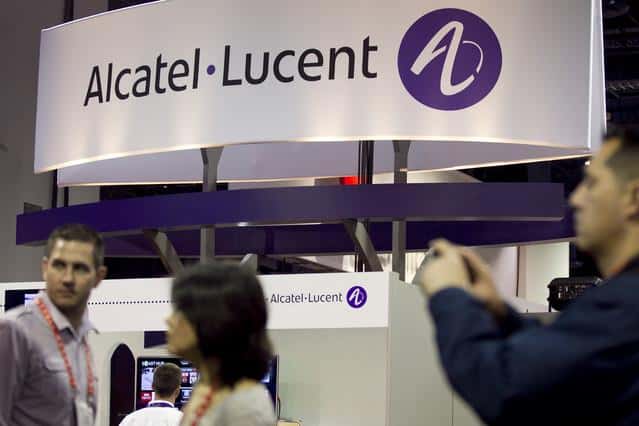 (Alcatel's OS-agnostic OneTouch Pixi 3 Series in Light)
Alcatel OneTouch:
Alcatel OneTouch named for its:
Simple, unexpected, down to earth, irreverent and colourful features. Firmly believes in the concept that "what makes technology smart is what you can do with it rather than what it can do."
Alcatel OneTouch is a type of brand that consists of TCL Communication which is an international multicultural company that works for designs, develops, and markets globally that aims for a growing range of mobile and Internet devices. As all know that, TCL Communication is a public company which is listed on the Hong Kong Stock Exchange (2618.HK) and part of TCL Corporation which is the one of the largest consumer electronics companies in the world. Also, Alcatel OneTouch is considered as a SMART MOVE.
From the Alcatel desk comes the statement; finally the platform-neutral phone gets its life which is the dream concept for some kind of technology-minded consumers and future of the market for mobile OEMs. As many of the manufacturers strives hard to find their profit way in the enlarged mobile space competitors which paves a way for the commonplace structure. Though HTC in 2014 proved that such efforts may not brings a great number of sales but might certainly attract the press attention.
Though many questions about the implementation is in queue, this step is an attempt by the brand which soon can be broke into the mainstream in order to differentiate itself from the competition. Even-though, if this will be taken into account beyond a tech-savvy audience and the same can be get to be seen, but  whatever may be, Alcatel declared its first shot in a mobile revolution.
Alcatel Onetouch at CES 2015 opens up for:
4G LTE connectivity – Reachable to Everyone
OS-agnostic smartphones – Available on Firefox, Windows, or Android
Alcatel Onetouch Smartwatch – Adds up as a new smartwatch category
Color Run -A blast for alcatel onetouch
Alcatel's OS-agnostic: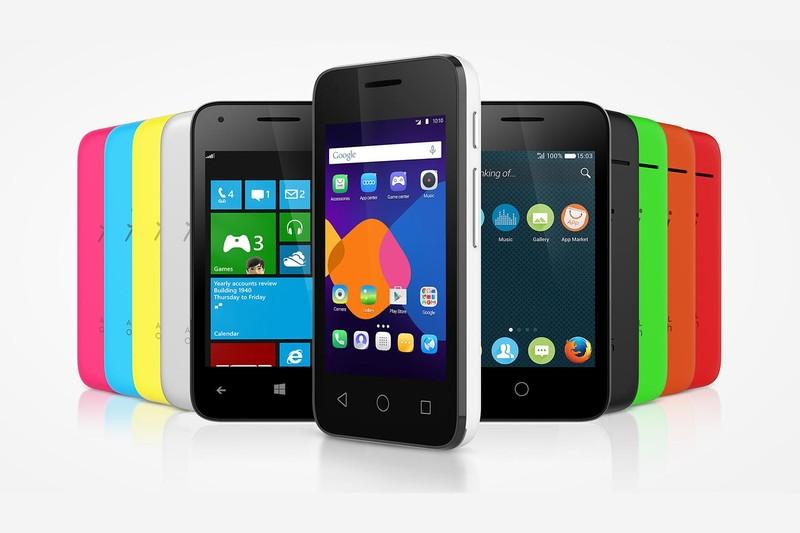 (Alcatel Pixi 3 Series)
Alcatel OneTouch comes with exciting Pixi 3 series of smartphones. Alcatel OneTouch called this Pixi 3 series as OS-agnostic and provides with either of:
Android
Windows Phone
Firefox OS installed.
Also, it comes with the four Pixi 3 phones, with either of a 3.5-inch,  4-inch,  4.5-inch, and 5-inch display.
All this smallest model are coated with 4G LTE connectivity. As Alcatel OneTouch is known for its competitive pricing, it says that these innovative devices put a high speed data connection within everyone's reach.
As it's not clear exactly known how the choice of software will work but unlikely, the phones will come with all the three operating systems installed and the customer can opt the operating system at the time of purchase and coming to the specs, the same will be revealed in the upcoming future.
Though being the first among the PIXIs to provide 4G connectivity, the PIXI 3 series is also bags that it is the first to be compatible with three major operating systems such as:
The Chief Marketing Officer Dan Dery of Alcatel Onetouch comes with the explanation that "As its users not desire for the complicated systems  and ofcourse needs something that are familiar from their work framework in the office but also on a smartphone,".
(video by delashmutt)
Apart from this, PIXI 3 comes with Cross-device integration from smartphones through to PC's and .  provides consumers simplicity of use and the reassurance of having the same system at home, at the office and on the go that meant for travelling.
Through OS-agnostic PIXI 3 series, Alcatel Onetouch donates the operating-system that choices to its customers.  This efforts begun last year and continuing still, the brand joined up with Mozilla to launch the Firefox OS on its FIRE series of smartphones.
Alcatel's Smartwatch:
(Alcatel's Smartwatch)

Following this OS-agnostic, Alcatel has also introduced its first Smartwatch that is called as simply watch. Some of the details about this wearable are:
Slim
Connects to Android smartphones
Receive notifications
Control music playback
Act as a remote shutter release for the camera.
The image comes with a circular face and a metal strap but doesn't encourages to run Android Wear. Though Alcatel says that the price of the smart watch will be affordable but till now, does not comes up with the final price or release date. Alcatel's new hardware details will be on display at CES 2015 soon.
This smartwatch also called as simply watch looks like a watch and feels like a watch but it's much smarter than that ordinary watches. Alactel Onetouch comes with a smart watch series that puts a premium on elegant design at a very reasonable price and in launching this smartwatch, Alcatel One touch creates a new market segment for the affordable smart watch.
To offer the watch at a fraction of the cost of competitors, the smartphone brand has recently applied its compact design expertise in order to provide a series of fine finishing that meets the demands of all who looks for the same look and feel as a traditional watch.
While bringing this types of choices and styles, the smartwatch is also packed with the sensors and apps that lets the customers to monitor daily activity and connects to Android smartphones in order to control music, take photos, receive notifications and more.