The world's most innovative Airline company Airbus recently launched a spectacular 4D projection light show that amazed all present at Berlin's Humboldt-Box seeing it transform into a moving canvas. In the show, Airbus displayed the amazing future technology of Air travel and launched the campaign the Future by Airbus Smarter Skies vision of air travel in 2050 and beyond. The show was stunning and showed the perspective of  how smarter aircraft operations could cut travel times, reduce emissions and lead to fewer delays and a smarter life of future.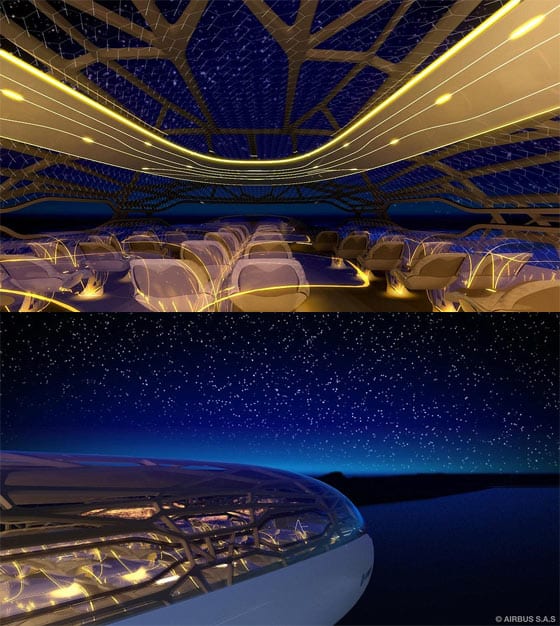 The five concepts of Smarter Skies could be implemented across all stages of an aircraft's operation to reduce waste in time, waste in fuel, reduction of CO2 emissions. These five Smarter Skies concepts are "Eco-climb", "Express Skyways", " Low Noise & Free-glide approaches and landings", "Low emission ground operations" and the use of sustainable biofuels.
In last 40 years aircraft fuel burn and CO2 emissions have been cut by more than 70 per cent. Now  the Aircraft industry has already committed to cut aircraft emissions by 50 per cent by 2050, which Airbus already contributed a lot.
"Our light show unveils the significant benefits of combining smarter aircraft, smarter technology and smarter skies in 2050", says Charles Champion, Executive Vice President Engineering at Airbus.


If you are viewing it on feed. Watch the light show here
The show begins with a paper plane launched from the Humboldt-Box and a map of the world with bright pulsing lines of light highlights the world's air travel routes. then slowly takes us to the journey of the future air travel 205o to demonstrate a future world of flight where obstacles are removed, shortened travel time and enjoyable viewing experience, less noise and where fuel use and reduced emissions. The show closes with bird transformed a fleet of Airbus concept planes flying in formation.
More pictures of the Airbus future concept Airplane. Click on the thumbnail for full view.
This post has been sponsored by Airbus, and all opinions are mine.