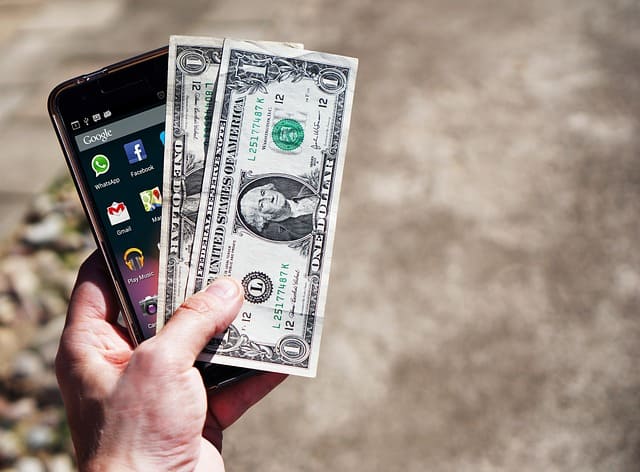 Everyone wants more money. Social networks are filled with advertisements for the training of successful millionaires. Every second learns the business, investment, trading, or mining. But we have other information. To get rich, first, learn how to save money. Your wallet will be thicker if you spend it wisely.
To save money yourself and save for the really necessary thing, you do not have to deny yourself everything and intentionally sew your savings into a mattress. Sometimes it's enough just to use personal helpers, which fit into a normal smartphone. For example, your smartphone can not only help you conduct money exchange but also give you tips on saving money.
Let's talk about how mobile apps teach you to handle money correctly & save money too.
Why is it hard to keep a budget?
Psychologists talk about fear. People are afraid to look at their income objectively. When you save, you get the feeling that there's just no money. But the truth is better than credit and debt. If you learn how to spend money, you'll learn to increase it and save money too.
In turn, financial experts have identified several reasons for unwillingness to record expenses:
Lack of goals
People don't know how much to earn and what to budget for. They don't know how much income is spent on food, rest, clothing, and whether to save.
Incorrect timing
You need to analyze the costs after 2-3 months of recording all data. Usually, patience is lost, as it is difficult to record every purchase.
No analysis
Fixing the data is not enough. It is important to understand where the money is spent and which budget lines to cut. If spending 40% of your income on entertainment, it is more correct to cut spending to 20%.
Negative information
Alas, but budget management causes unpleasant emotions. Many come to the conclusion that they spend money, get upset, and do not want to keep statistics. This is the wrong approach. With a cold head, accept the truth and try to correct the situation.
Negligence
You have to write down all the expenses. Many people do not record small purchases, but in reality, they can take away substantial funds.
Complicated tools
Notebooks, formulas, programs on your computer are tiresome or a person just forgets to write down. So it is better to use mobile applications. Make a purchase in a store, immediately add costs to the application. You don't have to keep the numbers in mind.
Top 5 budget apps
Monefy
Convenient cost analysis and forecasts of the financial situation. The interface is based on a diagram with a visual representation. Immediately comes an understanding of what you spend the most on. Data are edited and money is transferred between accounts in the application.
CoinKeeper
There is money accounting via bank SMS, i.e. no need to enter data manually. Automatic advice on how to save money. Integration with different devices. One of the most popular applications.
KeepFinance
Interesting breakdown of data. Shows the amount of money in your wallet that's enough to buy. Convenient charts and reports on expenses and income, as well as information on credit cards, deposits, and debts.
You Need a Budget
All the above budget apps are about what has already been spent. And YNAB offers not only the software but also the methodology of financial management. The difference is that all the emphasis in this application is on planning your expenses and looking into the future. You define in advance what each cent will go for, and then you stick to the budget. And it really works.
Daily Budget
The Daily Budget will make sure that you have enough money to pay for the necessary things. The app keeps track of how much money is available for you to spend here and now. There are no complex statistics or fields that are difficult to fill in the Daily Budget. So the service is easy to use. Create budget targets, keep track of your expenses. Automatic advice on how to save money.
The application also contains tips on how to save money, which will help you spend less. Record monthly income and expenses regularly, so the application can calculate your daily spending limit. The overall balance will always show you how much money is available for purchases now.
Recommendations for use
Test various applications. Read the reviews and create a list of applications. Use every 1-2 days. Choose the handy one and start using it all the time.
Break down expenses into large groups. If you buy food in a supermarket and in the market, create one group "food". You don't have to crush the cost of many small folders. It's easy to get confused and quit counting.
Make the first conclusions after 2-3 months of accounting. There will be an objective picture of expenses before your eyes. It's easier to understand how to reduce your costs and save money.
Take all costs into account. Even small purchases in a few cents. Do not be lazy and immediately enter data into the application.
Do not be afraid. Many people don't want to face the truth and realize that they are mishandling money. Why is it always missing? Maybe because you spend 250 rubles a day, and the budget allows 200. Applications will put the budget in order and teach to do without extra credits.