There are chances that you might be very happy with your Android 6.0 Marshmallow experience. But there also are strong reasons to why you should make a switch. Android's latest update is just upon us, and here is why you might be interested in Android 7.0 Nougat.
One of the main reasons here is the interface tweaks that keeps the Android experience fresh. There are a lot of improvements although some might sound quite similar to the Samsung and Sony phones but we have a list giving you those obvious reasons to upgrade.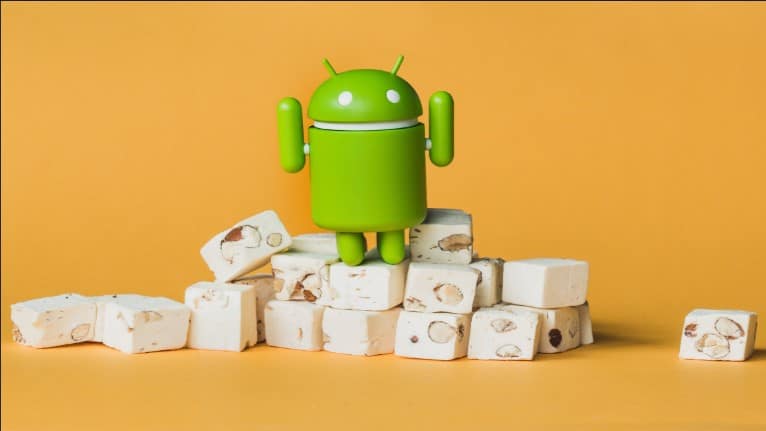 IMPROVED NOTIFICATION SECTION
For most of the users, receiving notifications is really important. But for some of them, it can really be a pain. And here, Android Nougat does a great job. It fixes the painful experience by introducing a few updates to the notification section.
Probably the most notable change is the ability to quick reply to the message notifications. It's such a simple idea that rather than going inside of the messaging app, all you need to do is just tap the Reply button & send your message directly. And this happens regardless of the screen you are on.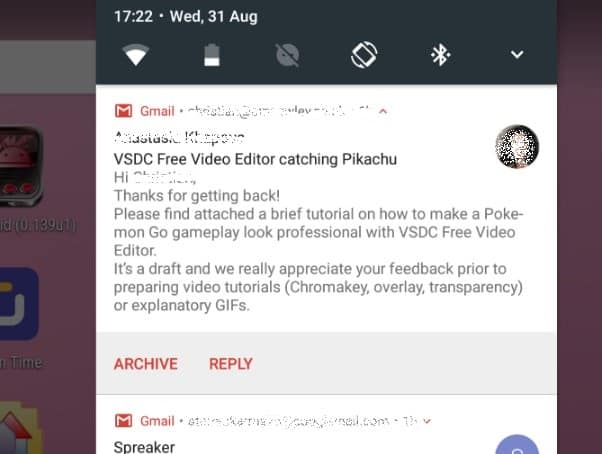 You can even designate priorities for your application, which prove useful for determining the sort of notifications that appear. It will also determine whether or not the notifications should appear on the lock screen.
MULTI-WINDOW MODE FOR INCREASED PRODUCTIVITY
The all new multi-window feature allows you to run two apps simultaneously. But in fact, Samsung had already introduced its own multi-window feature way back in the year 2011.
A long tap of the Recent apps will split your display into two halves — your current app on the left side & the app switcher on the right side. This happens in the landscape mode. And it looks a bit like the Windows 8 snap feature.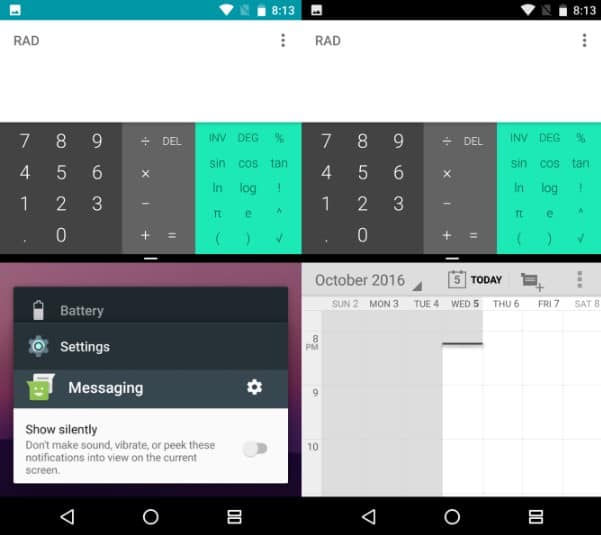 What's particularly impressive here about this feature is the ability to drag & drop images and text between the panes. However, this initially works in certain apps only and is expected to be widely approved.
QUICK MULTI-TASKING SWITCH
One of the most important aspects of the Android Nougat is its ability to quickly switch between the application. This is a new feature for Android 7.0 Nougat. For instance, you are using the Twitter application & want to quickly switch back to the Facebook application. If facebook was the last application that you used, double tap the Recents button and easily bring it up.
Though such a feature has been possible before for those running the custom ROMs or for those with certain manufacturer-specific software skins.
IMPROVED PERFORMANCE
Android 7.0 Nougat arrives with the faster gaming graphics, all thanks to the Vulkan Graphics API. These should guarantee in a better-rendered and smoother gaming experience.
Nougat also tweaks the Android Runtime compiler. This introduces Just in Time compilation in order for the devices to boot up instantly. This resolves the slow boot issues of Android Lollipop & Marshmallow. So it seems to be a genuine solution.
USER INTERFACE OF ANDROID NOUGAT
There have been various tweaks made to the visuals of Android Nougat's user interface. Most of it is information-based. For instance, which Wi-Fi network you are connected to is displayed on the main Settings screen.
There's also an introduction of the hamburger menu on the upper left. This should look familiar since it's used in most of the Android apps. And it appears that this will eventually penetrate into every app on future Android versions.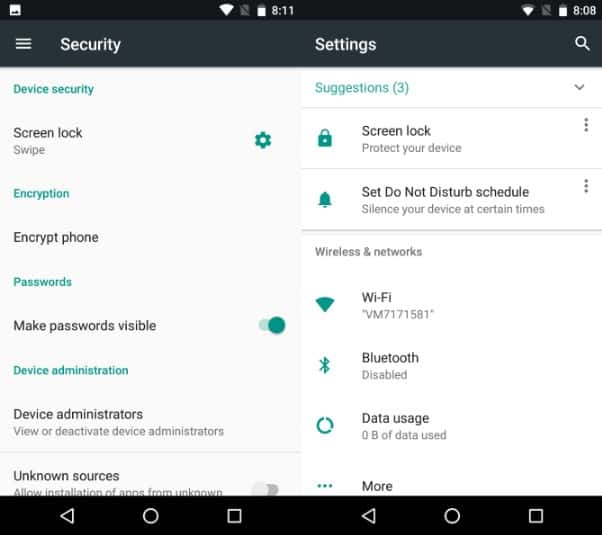 Meanwhile, notifications take up the full width of the screen size. This makes it look cleaner and more functional.
DOZE MODE UPGRADATION
Doze mode is a big feature of the Android 6.0 Marshmallow saving your phone's battery if it remained untouched for quite a while. With Android 7.0 Nougat, this has been intensified. Doze will now kick in any time the screen gets off. Whereas previously the phone had to be laid flat but now it can be in any orientation. This is an ideal situation for saving your phone's battery power even if the phone is in your pocket. Smart!
But remember that such kinds of sleep modes can essentially delay your important notifications. Though you shouldn't worry and you can set priorities for the same in the Settings.
SECURITY FEATURES
Protection is a growing concern for Androids hence its good to see new ideas being proposed to help users maintain their devices more effectively.
This can be found in and will prove useful to For anyone who is trying to trace the malware can find it at Settings > Apps.
Meanwhile, updating has been streamlined with the new seamless update feature where all future phones will be supportive of it. The Android OS update essentially installs to a secondary partition and it also happens in the background. Restart your phone and the Android switches the partitions. Therefore you will painlessly be introduced to the latest update.
Android 7.0 Nougat also introduces you to the granular controls over what records your installed applications can access. This means that rather than granting permissions to everything like before you can prevent an app from accessing your files. This is a really important addition. And apart from the granular control it also has a file-based encryption enabling protection of your files and folders from hackers,