So now it's time for OnePlus, the Chinese smartphone maker to also participate in the on-going festive season sales. OnePlus has announced its own "Diwali Dash Sale" which will be held from 24th to 26th October on its e-commerce web store. This sale will be carried out at on all three days at 12PM, 4PM and 8PM IST.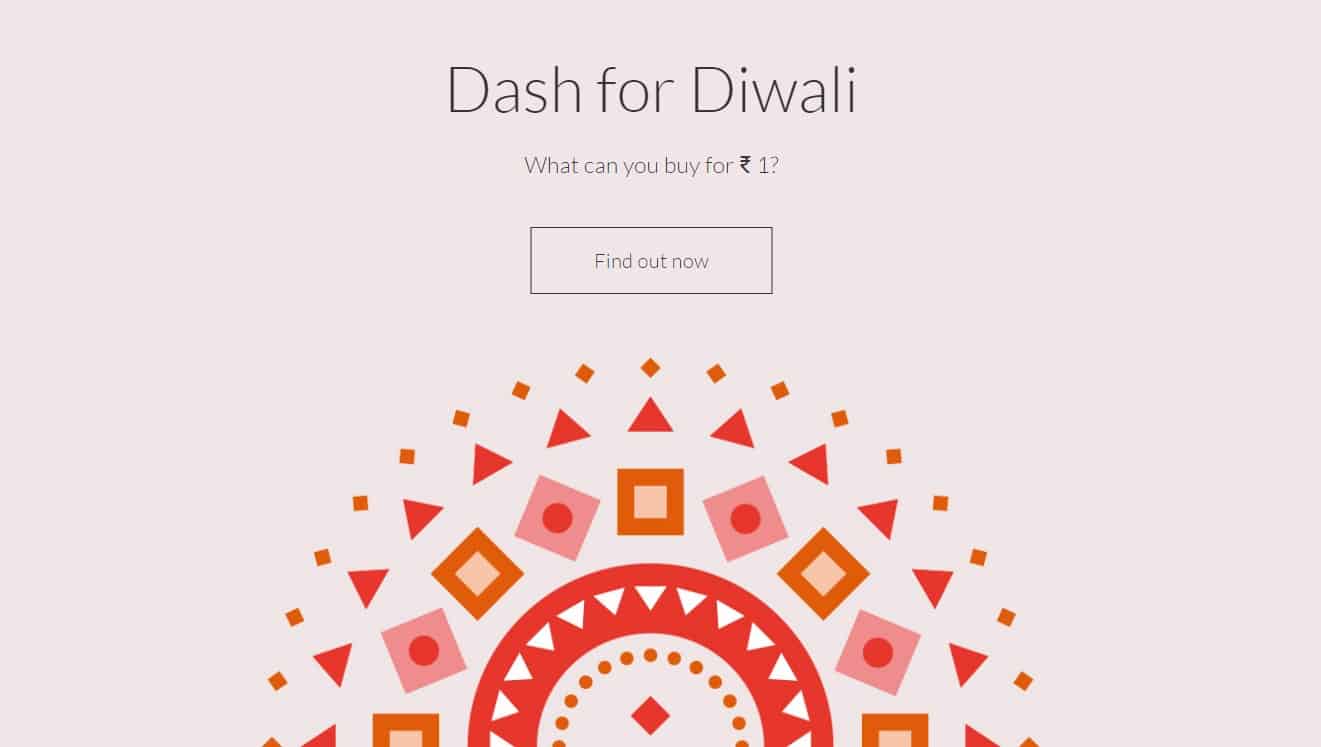 OnePlus is announcing on its website that the registered users can "win a OnePlus 3 – Soft Gold edition for as low as Re. 1*". You will have to complete a four-step registration process to participate in the OnePlus Diwali Dash sale. Participation process involves the users to register their accounts for the Diwali sale on the OnePlus web store. You will then have to verify the mobile number, mention the shipment address and lastly you'll have to share the event on at least one of your social media accounts using #OnePlusDiwaliDash.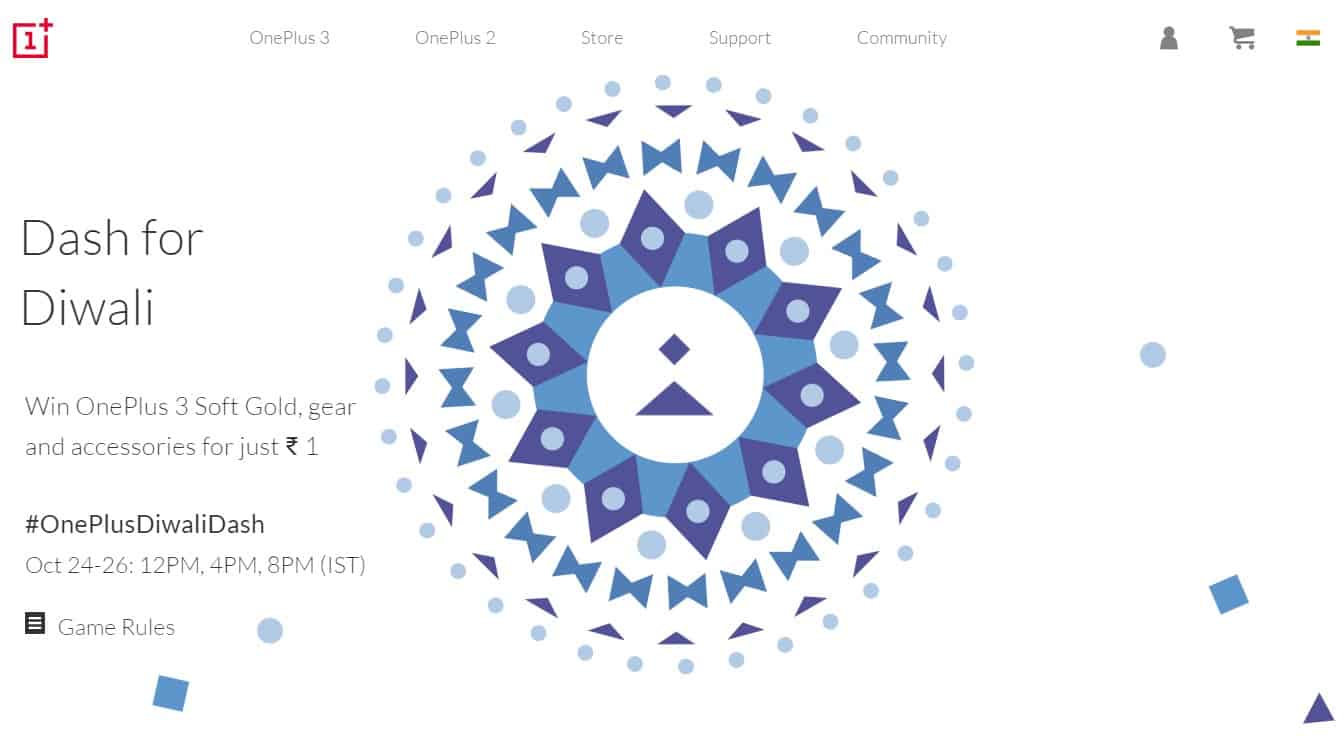 This makes a selected number of registered users eligible to win an entrance ticket which will let them win a Mystery Box. This box contains products priced at Re. 1. And, according to the company, a batch of Re. 1 mystery boxes will be released via a lucky draw. This will keep continuing till all the Mystery boxes are over.
Users should make note that "one participant can draw only one box with one OnePlus account.". You will have to make the payment of Re. 1 in order to see what's there in the Mystery box. This payment has to be made within three hours of getting selected for the mystery box. After the mentioned time period, mystery boxes will expire.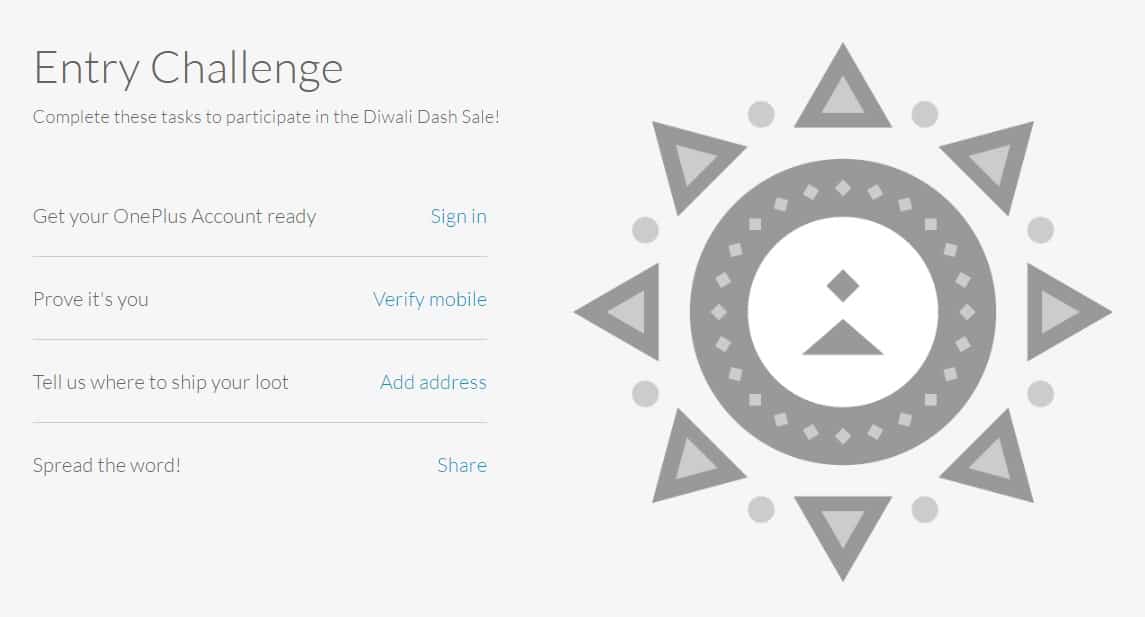 According to the OnePlus website,
"Your chances of drawing a Box depends on your Dash Level. Level up by registering your OnePlus devices, successfully inviting friends to sign up, or purchasing from the OnePlus Store (India)."
OFFERS FOR EXISTING USERS
The company is also providing their existing users with some additional benefits. All their users are entitled to get a Rs. 250 free coupon upon registering for the sale and entering their IMEI numbers. OnePlus is also hosting a contest for the users which again requires  them to share about the same on their social media networks. The winner will stand a chance to acquire a special goodie bag.
*Products sold for Re. 1 will not be eligible for return policy.