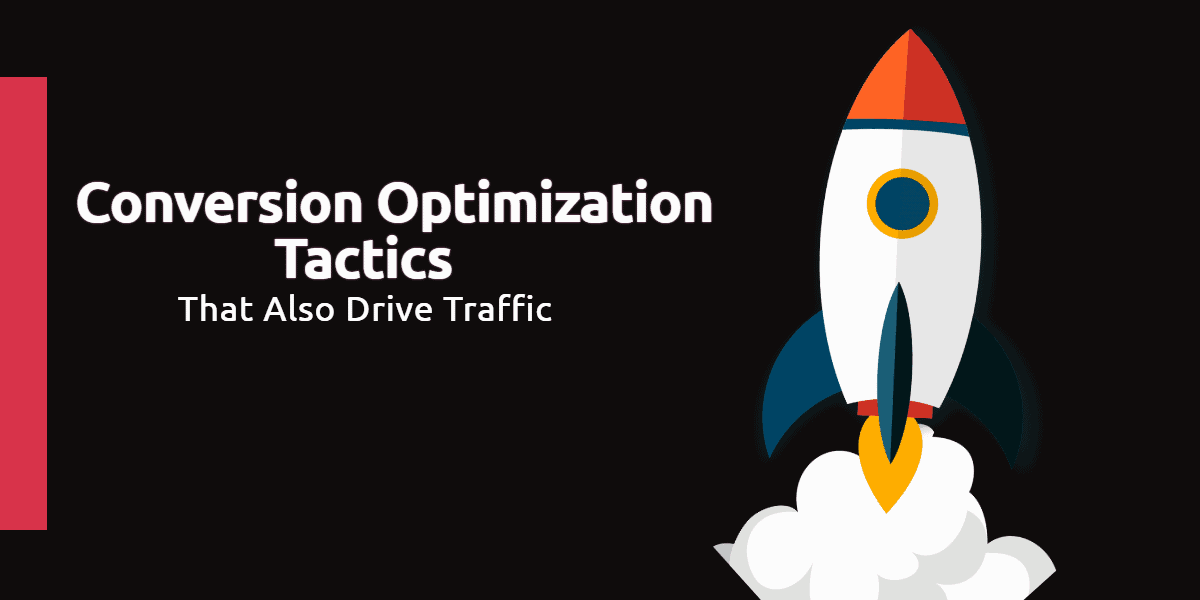 No matter, whether you possess an e-commerce business or brick-and-mortar business, conversion optimization is indeed the primary key to maximize the business revenue and sales.
Generating traffic with search engine optimization is just one component of the complete equation.
For your company to actually thrive in this present online world, you need to turn those visitors into real paying clients!
Consider it like this: Just assume your business store is established in a high-traffic plaza with a great storefront. You get lots of visitors over there, which is actually one great thing. But if the services provided by your business is slow, your goods are all disordered; if there are no captivating symbols with offers and discounts, then your business isn't going to produce many profits.
In order to be really well-to-do, your website requires SEO & CRO both!
Thus, if you're seeking to maximize the conversion rates for your business, you arrived at the appropriate place.
In this write-up, we'll explicate the best techniques to generate more sales and immediate ROI.
What Is Conversion Rate Optimization (CRO)?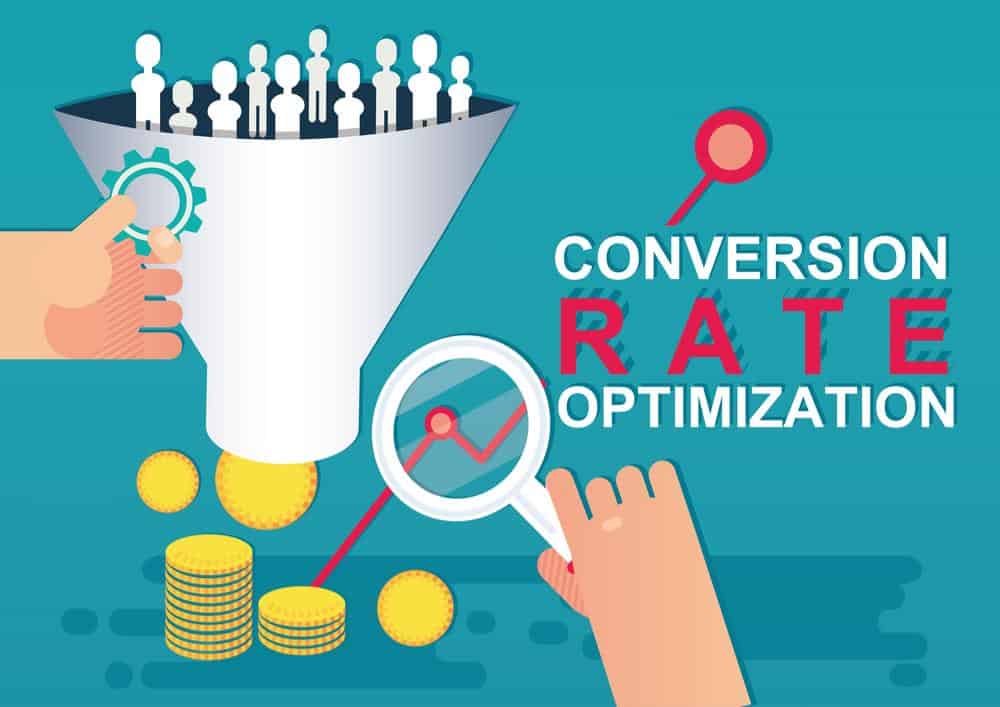 In Internet marketing, CRO is a means focused on turning visitors into buyers and on raising the percentage of visitors who complete a web page's purpose.
In digital marketing, the conversion is typically when a site visitant:
Converts into a lead (submits a sign-up form providing their personal information, and email ids)
Converts into a profitable client (purchases your goods and services)
Conversion rate (CR) is basically the percentage of the site visitors that are actually converted into the business leads and customers.
A great conversion rate shows the progress of your digital marketing endeavors and exceptional user experience.
Basically, conversion rate optimization (CRO) is a set of changes and optimizations for your website to:

Render an inclusive user experience
Entice people to take the right action
Get it simple to browse the site and navigate through the conversion process
Make people avail your business services
An effective CRO process will help double your conversion rate and hit up your ROI (Return of Investment).

Moreover, it is essential to understand that conversion optimization is a very data-driven process that is based on examining your performance and taking feedback from your website visitors.

This doesn't intend to frighten you; it takes a lot of effort to get this done well. Let's jump in!

Why Is Conversion Optimization Important For Your Business?
Let's have a look at some proven facts to actually get to know the importance of conversion optimization for your business:

Getting new customers', demands time, funds, and a lot of work. It would be more worth if you focus on increasing the conversions of your current traffic. With the top CRO procedures, you will gain much higher ROIs than just making more people visit your website.

Both SEO and CRO work with each other as a one-two punch retailing approach. You practice SEO to get users to your website & CRO to turn them into valuable leads and buyers.

In order to get started with the CRO process, you initially require having a look at many different things.

Seven Tactics That Can Help Bring Your CRO Game To The Next Level
1. Have A Fast Loading Website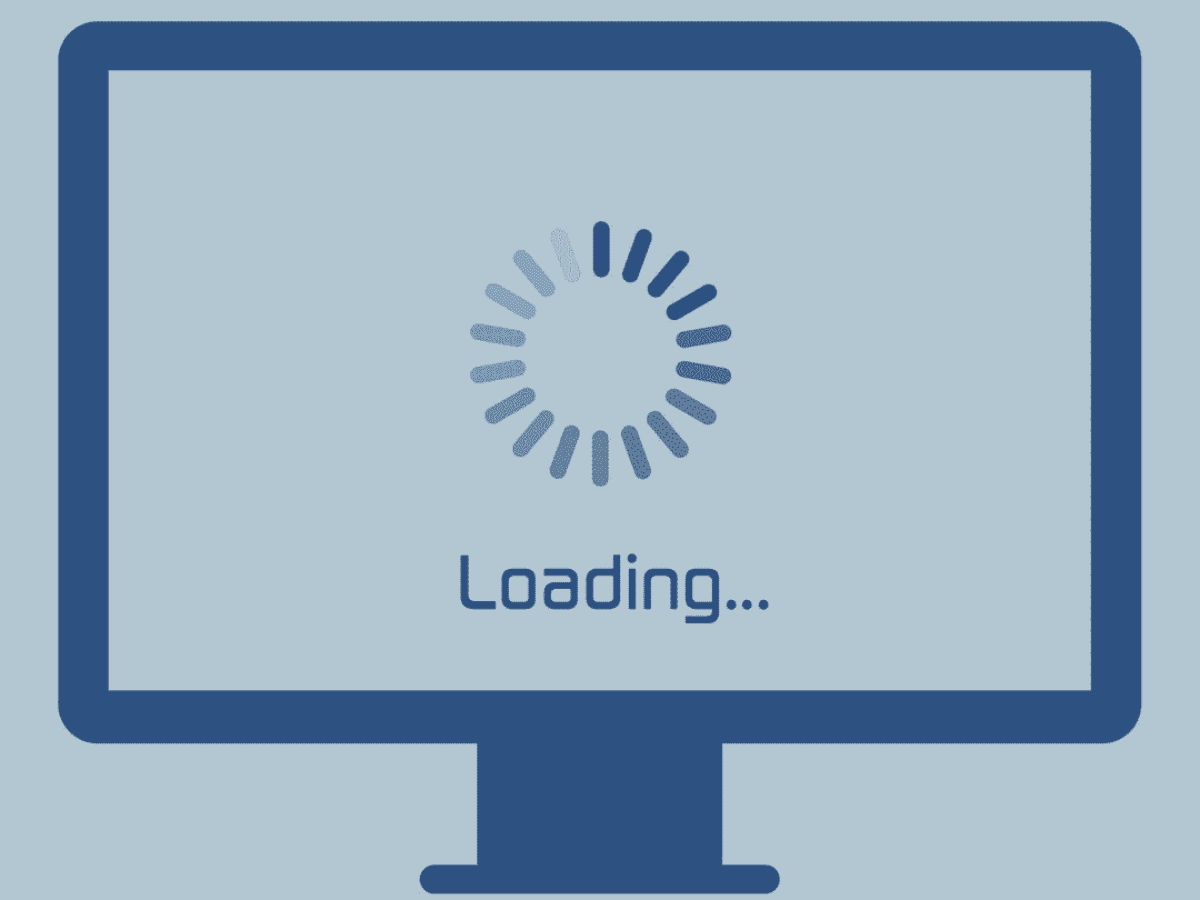 I could continue on and on about why it is imminent for your website to be fast, and for this here is a quick fact:
A 1 second lag in web page loading may result in a 7% decrease in conversions.
There are several things you can follow-up to speed up the website, such as:

Optimize & compress the images –A great and free plugin to do this is through Smush.
Empower caching – You can utilize plugins like WP Rocket and WP Super Cache.
Host the website on secure servers – Unstable or slow servers can negatively affect the speed and conversions. Mainly if you're operating e-commerce, server speed creates a significant variation. Thus, it might be more useful if you opt-out of the shared hosting plan and turn to a dedicated server. You will discover the change is day and night.
2. Have A Clear Call-To-Action (CTA)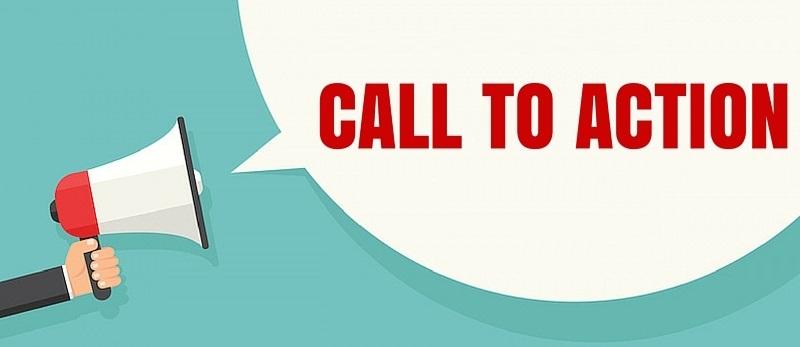 The providence of the landing page conversion rate depends on the CTA.
Firstly, your CTA keys need to stand out. It requires to be set in a noticeable place on your site. Ideally, it ought to be followed by the appropriate number of good copies. Provide users a real reason to click.

Your CTA requires to be quickly spotted, so you should utilize different colors. Making your call-to-action button in a bright color such as red has been conferred to increase conversions by 21%.
Make sure this calls-to-action is clear and right to the point. Another essential thing is to practice is authoritative verbs like:

Download
Buy
Sign In
Click here
Sign up
Get an estimate
Call us
Book an appointment
In order to make them even more powerful, you can pair these actionable verbs with words that promote acting quickly:
Order now
Sign up for FREE etc
Eventually, avoid using too many call-to-actions. In this case, visitors might be worried about what you need them to perform.
Each landing page must have a single call-to-action. The whole page must be optimized to encourage a user to click on the CTA option.
If you want people to take added actions, then make various landing pages.
3. Work For Hyper-Personalization
It's never too early to begin personalizing the visitors' complete activity.
You can personalize anything in the marketing campaigns. This list involves:
Content
Landing pages
Product pricing
Product recommendations
Emails
By segmenting the lists, as well as by gathering information on performance (such as browsing or shopping history), you can start to produce more personalized information to the audience.
While you require striking stability and avoid getting too intrusive with the personalized suggestions, personalization is helpful because it separates you from others.
4. Optimize The Site Forms
Getting great leads on your site is essential to the progress of your business. But, this is another thing that maximum websites get wrong.
Personally, I have noticed way too many sites requesting too much data from their website visitors. This is something that makes them reluctant to fill the form; therefore, they drop it.
You don't require so much data from the leads. Still, if you do need extra information, you can request for it later, once you've made up some confidence.
Make this method more comfortable for them.
Try questioning things that are important for you to know to stand out or work further. The optimal applications with the most eminent conversion rates (25%) include 3–4 form entries:

Name to personalize the emails
Email address to contact whenever you want to share the information
Password to register an account
You must avoid asking them for an address and their personal details.
Little changes like this can boost your conversion rates by 120% and more.
5. Engage Users With Micro-commitments
Build engagement & drive conversions by user micro-commitments.
These micro-commitments are little steps you ask the users to perform for a successful conversion purpose. As they are 'micro,' they don't actually cost your users anything much nor ask the users to deeply and thoughtfully consider if they should commit or not.
By gradually developing on micro-commitments, you build familiarity with your brand, create engagement, and slowly push your leads to a conversion purpose.
Here are five kinds of micro-commitments you can practice to optimize the conversion:

Social sharing: Ask the users to share the content, support, or like the page for a free installation.
Buyer-identifying: Ask the users to act to something that will recognize them as latent buyers, and collect more data.
Free trial offers: Qualify and turn leads based on people's inclination to acknowledge responsibilities.
Payment: Split down the cost into smaller amounts to make it alluring and less intimidating.
Client feedback: Ask the users to offer you feedback by surveys. This places them in the place to provide comprehensive feedback once they bind to it, and then you can ask them for their email ids to send the results.
6. Make Sure You Have A Great Product Copy
Having a great product copy is one other no-brainer, and still, you'd be shocked at how the websites don't do this ideally.
When it happens to the copy, it must give value to your likely clients. Determine what is the unique value proposition, and determine how they'll benefit from buying your goods or utilizing your services.
You require thinking of why they should acquire from you and not by anyone else. What makes you different and the right fit for them?

This unique value proposition (UVP) can be something such as:
Complimentary shipping
Something that conserves users' money
Something that preserves users' time
Something that's simple to install and use.
Ensure you know your target audience: what they want and what they need & writing for them, addressing the particular pain points they possess.

7. Gather Data From On-site Surveys, Polls & Feedback
Any kind of feedback you can receive from your users is worth a lot. The better you plan the polls, the more data you will perceive out of it.
The data you require getting from these surveys must be actionable.
Inquiries that question users about cases where they encounter problems or conflict are especially helpful. These questions are exceptional for aiding you to find what prevented people from turning on a specific page.
Lastly, consider performing the usability testing to receive live feedback on how people endure your site and where they get abandoned or what they discover particularly valuable or important.
Conclusion
There's no need to perform all of these practices to boost your conversions. Concentrate on the ones that make the maximum sense for you and your business & are most accessible for you to fulfill.
Once you've performed any of them, follow up to know what results it generates. Then, comprehend which other tactics you can work on to reinforce the strides you have performed. Raise your efforts up in this way to make the most reliable results.
And, please let us know down in the remarks: Which conversion rate optimization methods do you utilize on your website?

About the guest author
Liza Kosh is known for her tremendous contribution as a senior writer who loves to share her views on topics covering upcoming technology and the market trends. She is currently associated with Seasia Infotech the Best Online Marketing Agency based in USA.