Every project manager wears multiple hats- planning, scheduling, hosting meetings, resource management, budget allocation, and much more. 
All these responsibilities become overwhelming, which might result in errors and low-quality deliverables. To manage these tasks and a large team of professionals, you require project management software.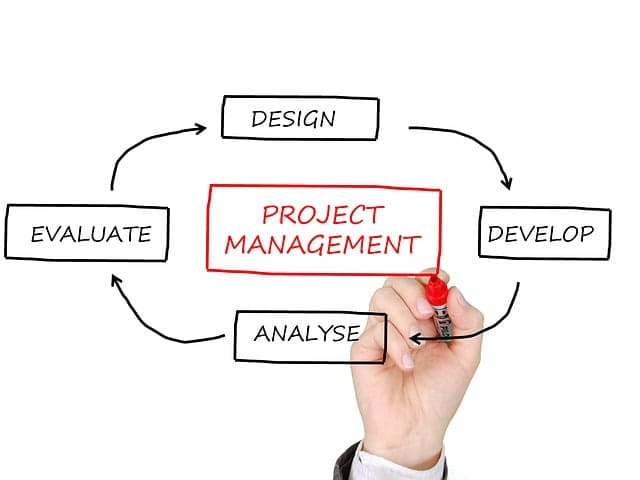 While you might assume it is simpler to download and implement the tool on your day to day work, the surplus options present out there can make it a daunting task to find that one perfect tool.
Even though you happen to read many project management software reviews, you might still feel confused to decide.
That's why we have jotted down the five important features you should look for in project management software.
Productive Planning and Scheduling
Working on multiple projects simultaneously can be chaotic unless you have a proper plan.
All the tasks and deadlines must be addressed and outlined.
This way, you can avoid misunderstandings and increase the effectiveness of task delegation. The best project management software brings all the team members on the same page.
From prioritising tasks to scheduling them in the calendar, all tasks move in a streamlined process, leaving no room for confusion.
If you are starting, then an agile project management strategy would help you work as a team skillfully for choosing software with task management features.
Enhanced Team Collaboration
When working as a team, most probably, the tasks are dependent on effective collaboration between members that may not be physically present at the same place. For example, a content writer has to deliver his writing on time to make it convenient for the graphic designer to design the posts for the Facebook ad campaign.
In such cases, you can't mail the content back and forth because eventually, there is a good chance for it to get lost in the pile of mails.
Instead, you can choose to access the documents through the file-sharing option present inside a project management software.
This saves up time for other team members if they need to access those files in the future.
A good project management software must also have a better communication tool such as instant messaging and discussion forums to get opinions about the deliverables from all the team members.
Time & Expense Tracking
You can't work relentlessly without tracking the billable and non-billable hours.
Time tracker is especially significant when you are presenting the working hours and respective cost to the clients.
Nowadays, advanced project management software integrates itself with pre-existing time tracking and expense tracker in your system.
Else, you would need to purchase separate tools for time and expense tracking.
Invoicing & Billing
The bigger the project, the more will be the expenses and tasks to manage. An excel spreadsheet won't do justice to the budget management when working on complex project structures.
By reading several project management software reviews, you can figure out which one contains a budgeting tool built in its system.
Choosing an integrative system conserves your time and money without manually importing and exporting the tools.
Even some project management software has automated invoicing options where you can choose from the pre-existing customizable templates.
Timely Reporting
Doing the tasks on time won't help you run the business; it is also the other major factor called "reporting and analyzing" that decides your business growth.
Rather than creating a report from scratch, you can access the customisable templates that automatically track your budget, expenses, key performance indicators (KPIs) through graphs, charts, and visual metrics.
Fortunately, it helps you out in handling a problem by locating its root cause.
To Sum Up
These are five significant project management needs we think should be addressed in the software. What do you think are the project management software requirements that will help you run your business successfully? Kindly mention them in the comments below.