If you are ready to stake your claim with your own online real estate, this is an exciting time for you. A whole new world of possibility comes alive when you have your own website. Whether you are building your website for personal reasons or for business, you will discover a lot about yourself in the process.
Let's See the major objective while Building Your Website.
1. What Is My Primary Objective?
Before you work on anything technical with your new website, you need to ask yourself what your objective is with your site. You may have multiple things that you want to do with your site and multiple reasons that you want to have it, but you need to figure out your primary goal and the other things will have to fall in line behind.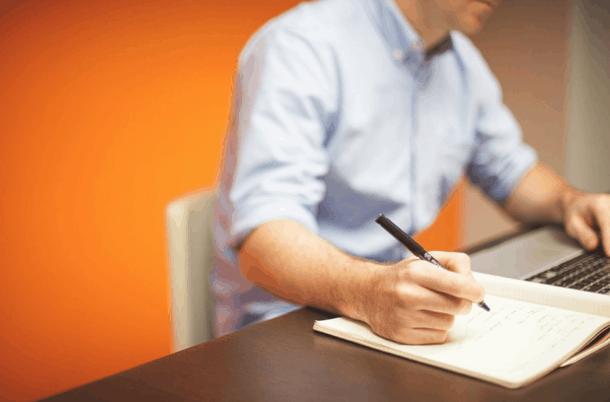 If you have too many irons in the fire when you first get started, you will not only confuse yourself, but you can confuse the visitors that come to your site as well. Confused visitors don't stay on your site so you want to make sure to plan everything out well before you get started on structuring your site or generating any content.
Most people start websites because they either have a business or a talent that they want to showcase. If that is your case, you can start with this objective and then dive deeper.
What part of your business or talent do you want to showcase first? Which part is more important? How can you best communicate your message through your website?
2. Which Platform Am I Going to Use?
Whether you are new to the online space or you have been around for a long time, you want to find a platform that is going to give you the function that you need, but also the ease of use that you desire. This is vital when it comes for building your website.
The most popular CMS out there is WordPress. WordPress runs 30% of the internet and is a favourite with professional bloggers, marketers, authors and more due to its ability to be customized, but also remain simple is the sense that you don't necessarily have to learn a lot of code to create a site that looks and operates the way that you want it to.
If you are thinking about using WordPress, you need to understand the difference between WordPress.com and WordPress.org. Yes, they are different platforms and yes, this is confusing, but they are very different.
The main difference that you need to pay attention to is the fact that WordPress.com is very limited and should not be used if you are creating a serious website. WordPress.org, however, is a platform that will allow you to own your blog and content while using the CMS absolutely free. You will have to pay for hosting, but the WordPress.org platform is free.
3. Which Hosting Will I Choose?
You are going to have to pay for hosting and that means sifting through the endless amounts of hosting companies that offer to take care of your website and serve your visitors.This is important while building your website.
What should I look for in a web host?
When you are researching your web host, you need to find a reputable hosting company that offers you security and high uptime. If your Webhosting has a low uptime, that means that your website is going to be down when visitors come to view it.
You can ask about the uptime percentage to make sure that your site is available to users as much as possible. The truth is that even if your host, you are rarely compensated if your site goes down so knowing their guarantee is good but make sure you find other customers that are happy with their service is more important.
4. Will I Have a Blog?
If you are going back and forth about whether or not to have a blog, the easy answer is yes. Having a blog allows you to continue to update your website with fresh content and speak to your users via the post and with your users via the comments section. Blogging is also an essential aspect of SEO practice and is essential to business in this growing digital age.
You should ask yourself how much time you will be able to commit to your blog and how many blog posts you plan on writing on a weekly basis.
The more you know before you get into the project the better.
No matter what type of business or project you are working on, when people come to visit your site, they have been trained to look through a website and find their blog to learn more. People look for relevant content, updates and more through the blog and if you don't have one, you are missing out on a conversation you could be having with your visitor.
5. Will I Be Able to Handle the Project On My Own?
When you start working on your website, you may want to do the entire project yourself. It is possible to work on your project and build the whole website out yourself. Depending on your level of comfort with technology, this may be harder for you than other people or if you are a whiz, you shouldn't need any help.
If you get stuck on a certain part of the project, there are many web developers available to help you even with a small piece of what you are working on so don't be afraid to get started on your own and see how the process goes.
Conclusion
Building your website can be as difficult or as simple as you make it. If you find that you don't have the attention or time to devote to building a website, you may want to consider outsourcing the task to a WordPress certified developer.

Was this article helpful and informative? Leave us a comment with your thoughts in the section below.