Technology has always amazed mankind to make life simpler and more easier than ever before. In today's fast changing world, new inventions and startups are transforming the way we live. Even with all the awesome breakthroughs in technology, Commuting to and from point A to B is still not the most convenient or energy efficient way to the masses. In this post, we are showcasing some incredible futuristic technology concepts that will make commuting more eco-friendly and energy efficient.
1. Self Driving Cars

We all know the two big giants of the tech industry: Apple and Google are already working on their own incarnations of a self driving car. So, that should make sure that we will indeed see a self driven car in the not so distant future. While Google has been pretty open about its self driving cars and they have been testing it penly, Apple, like always has been secretive. While a perfect self driving car is still some time away from us, they are surely coming.
2. Roads that charge your Electric Cars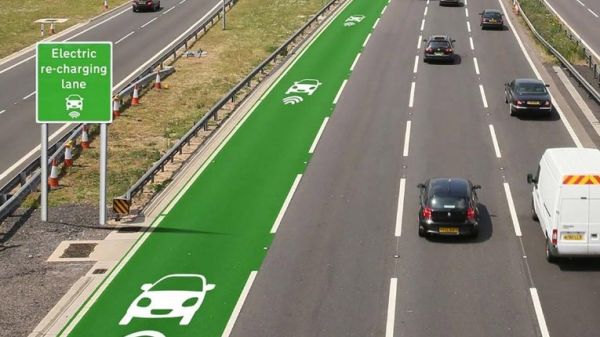 Electric cars are cool but even they run out of juice. So, U.K is testing new roads that will automatically charge your electric car. Sounds cool, right? The technology is said to work in the same way as wireless charging technology in smartphones. These roads will also use magnetic induction technology to charge the vehicles. U.K is working on this tech, so that people would not need to worry about the juice in their cars all the time.
3. SuperBus project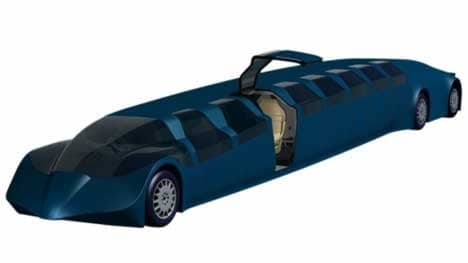 Travelling by city buses have never been really attractive but they get the job done with all the hassle. The SuperBus project from Netherlands makes transportation from a bus a lot cooler. The project looks to bring a bus, which looks a lot like a limo. The SuperBus will have a ton of safety features, 16 gull wing doors and high speeds of around 155 mph. The bus will also not have a set route and instead make stops based on passengers. A passenger will be able to alert the bus to make a stop through the web or via a text.
4. Schweeb Pedal powered pod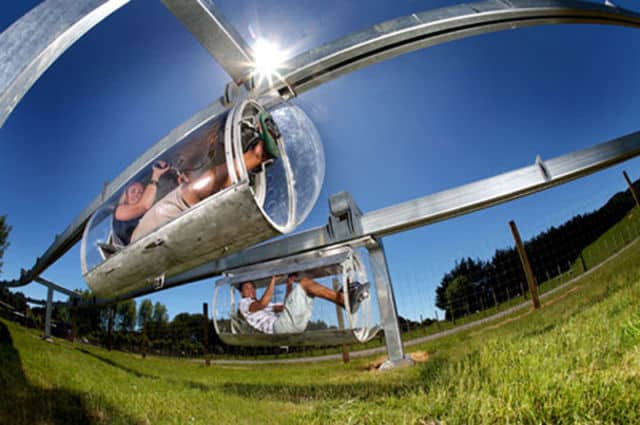 Schweeb is a pedal powered pod commuter, which uses suspended rails to travel to a distance. While this does look like a ride straight from the amusement park, it has some benefits. This concept will encourage fitness, thanks to the pedaling. There will be zero emission, so it will be eco-friendly.
5. WalkCar

WalkCar is a personal transporter which comes in a size of a laptop which you can carry in a backpack. It's best suited for shorter distances at a speed of 10 km an hour and claims a battery backup of 3 hours for up to 12km in a single charge. The WalkCar is powerful enough to climb a steep hill or even push a trolley or a wheelchair. You can check out more details about the WalkCar here.
6. Ninebot One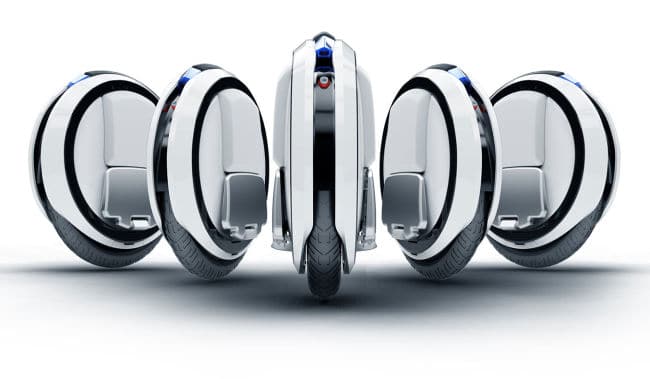 Ninebot One is a self balancing unicycle, which look like a Segway, unicycle and a hoverboard mashed into one. The unicycle uses your body to get the directions. When you lean forward, the personal transporter speeds up. When you take your weight back, the transporter slows down. The Ninebot One can hit speeds of up to 20 km per hour and it will last around 10-30 kms on a single charge. Priced at $830, the transporter is not really affordable but we might see them in the future with a much more affordable price tag.
7. Bio-Bus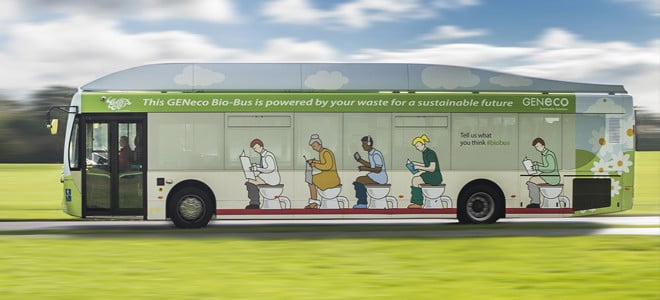 Bio-Bus is the first bus in U.K that runs on human poo and food waste. While that doesn't really sound attractive, it does sound practical considering it's renewable and sustainable. The gas for the bus is created by Bristol sewage treatment works – a plant run by GENeco. The bus can travel around 300 kms on a full tank and that much gas can be achieved by five people's wastes.