There might be many reasons for you to spy on your wife through tracking her device. There is this possibility that she is cheating on you with someone, there is also this possibility that she is talking to strangers who are not safe for your family in the long term run. Whatsoever the reason behind your spying, using a trusted tracker and spy app can save you from a lot of trouble.
In case you need to know how you can track your wife's phone without her knowing then this article is right here for you to have a look at some of the finest ways through which you can do it. Read this piece of information till the end to find out what you need to know when it comes to secretly track your wife's phone without her knowing.
Following are the 3 simple steps that can be taken when it comes to secretly tracking your wife's phone without her knowledge:
Tracking your Wife's Phone with Spyine
For many people it is important that they should know how to track my wife as it can help people in all kinds of situations. You can do it to save your family and help them in realizing that people out there are not trustworthy and it is vital for all of us to remain cautious while interacting with others. By tracking you can get to know about everything regarding your wife's whereabouts and with whom she is talking. You can get to know where she is located and with whom she is interacting on social media. This is really important for the convenience of your family as it can assist you and secure you from having any kind of trouble in future.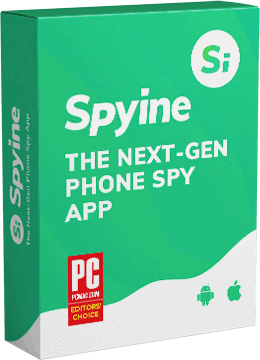 Tracking your wife's phone with the help of Spyine is really easy as it doesn't allow you to touch the target device in any way except for the first time when you are about to install the app in the android device to keep an eye on her. This is the only time when you need to touch the device physically and after that there is no need to touch the phone in any way. Everything will be done remotely and that's the reason you are safe to go with Spyine for tracking tasks. For iPhones you can add iCloud account details of the target device and the rest of the work is up-to the app. Spyine works as a professional and knows how to do the work on its own.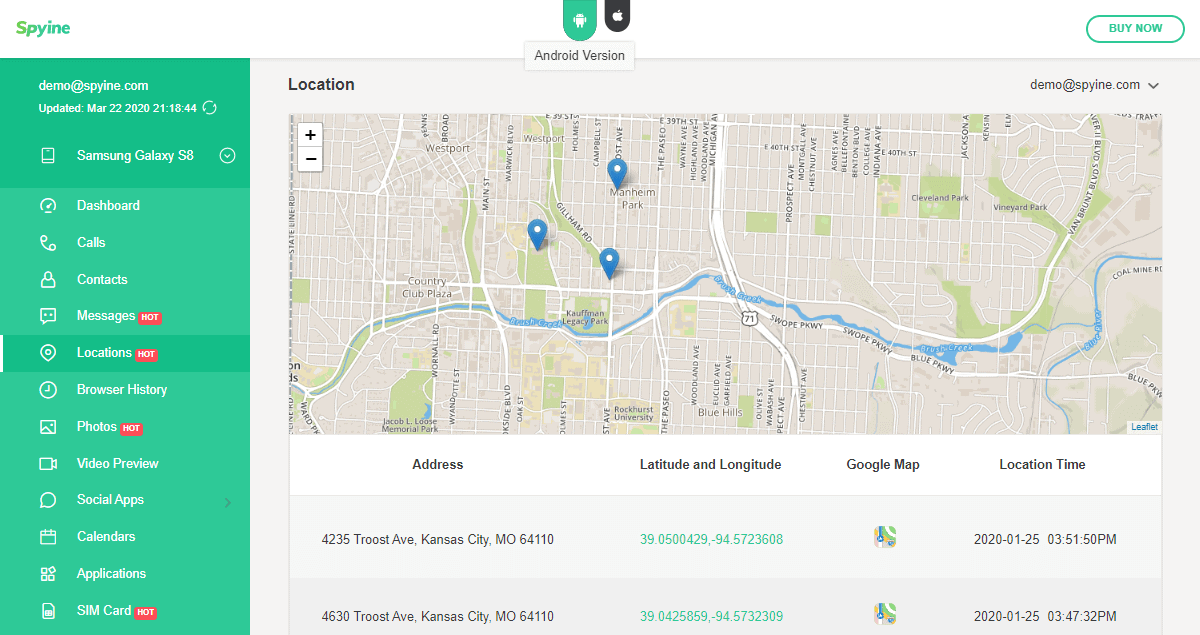 You can track the location of the spied device by marking few boundaries on the map on which you will track her phone. Whenever the spied phone will cross those marked spots you will receive an alert. This feature is known as geo-fence that lets you know about the present and previous locations of the target device easily.
The ease of usage is really appealing as anyone can make the app work according to one's usage. You can not only track the location of her device but also read text messages, see chats, check browser history, get to know with whom she is talking by keeping track of call logs, see contact numbers and names, see pictures, videos, gain access to social media accounts and learn much more.
There is no need to jailbreak and root the phone if you need to track your wife's phone with the help of Spyine and this feature makes it way too easy to use. Anyone can make it work whenever one wants to. All the other apps ask you to do it first to use the app but with Spyine there is no need to be worried about any of this.
Tracking Android Device with Spyine
You can monitor the android device of your wife by installing the app in the spied device first. The application will run in the background and the icon will disappear from the screen. Spyine doesn't take much space in the target device as it is really small in size and that's become the reason it doesn't drain the battery of the spied phone. With android you only require to install the app first and later there is no need to touch the target phone in any way as it works remotely.
Tracking iOS Device with Spyine
Tracking your wife's phone if she has iOS can be done by adding iCloud account details of the device. That's all you need to do and then the rest of the work is on Spyine to deal with. With iOS there is no need to gain physical access to the device in any way. You can do everything with remote processing and this is the advantage not many other trackers offer you.
Spyine's Keylogger
This is another amazing feature that lets you use the application and keep a record of all key-strokes that are being made on the target device. This feature allows you to get to know about the application completely. You can have a detailed record of all the activities of the spied phone of your wife easily and everything that she types, sends and receives through her phone. There is nothing in the world about the tracked device that Spyine's keylogger doesn't help you with. You can even see the passwords of different profiles and devices by using its keylogger. In simple words the keylogger gives you 100% access to the target device from a safe distance and there is no need to install anything as the application deals with everything from a safe distance.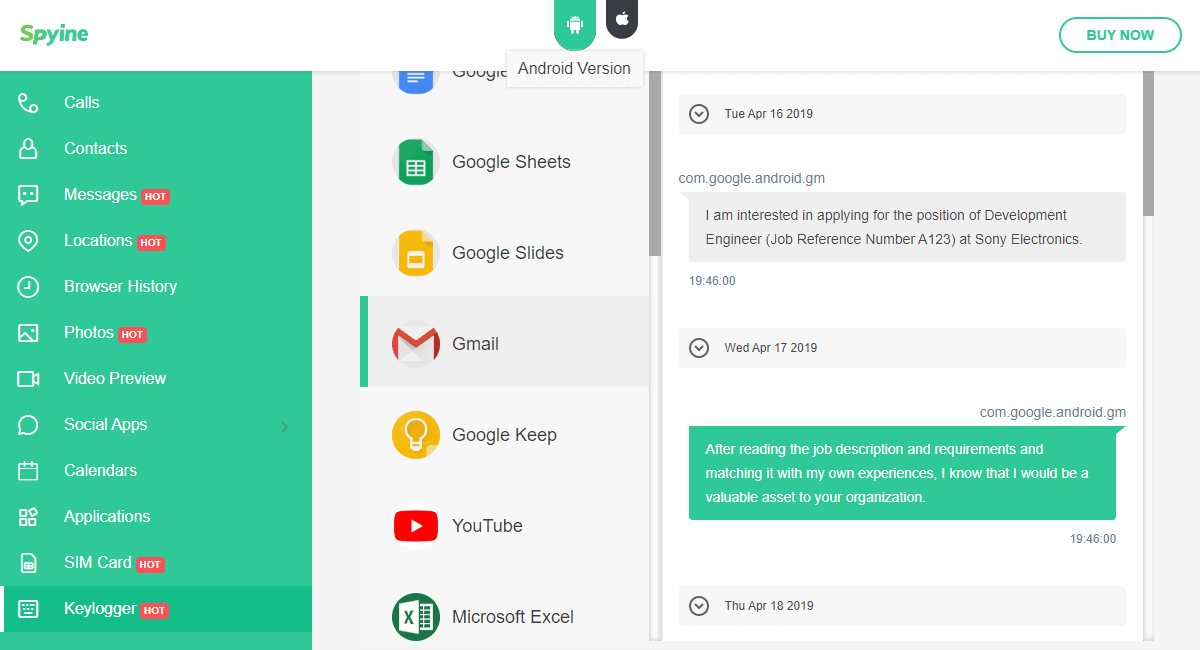 Conclusion
We hope that the above ways would be helping for you in getting to know about the different ways through which Spyine can work according to your benefit. Just try this application out as it is the ultimate choice of all the users.
You can try this app for iOS as well as for Android as it's user-friendly web based interface lets you use it for all operating systems and with all browsers. Visit the official website now and let us know about your tracking experience with this amazing application. We hope you will enjoy tracking with Spyine as it comes to the excellence level of all modern requirements.