When we talk about creating backlinks,many of us probably thinks about the quantity of backlinks we will get,only some of us thinks about their quality.The latest google panda update punished every site that put their blog links into comment box of other reputed sites to get some cheap backlinks.These comments simply add up a task for website owner to mark them as a spam & making your blog eligible for punishments through search engine algorithms.
Spamming is not the only way to get backlinks(not wrong to say cheap backlinks).There are number of techniques which are handful in building quality links.Take a look at the 3 best ways to get quality backlinks after a jump: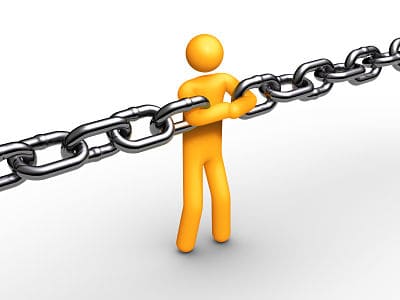 Press releases
Press releases are most reliable source of information than any material over the web.There are some possibilities that one of your press release find its way to google news.However,the number of industries accepting press releases are very less,but still this is a proven way of getting success if you try your level best.
Try to opt for a industry that accepts HTML links of your webpages in the PR's,this will create quality backlinks to your blog.
Guest posting
One of the proven ways to get quality backlinks & great way to expose your writing skills.The only thing you have to do is search for a website that matches your niche of interest & provide them with good posts.Make sure;the website for which you are writing guest post contains dofollow links if you are interested only in backlinks.
This technique not only provide you with the backlinks,but many web authors run 100% revenue sharing campaigns & exposes your own blog to many social bookmarks.Great chance to get new suscribers & followers to your blog.
Go for Goverment and education discussions
Goverment(.gov) & education(.edu) domains always carries a huge importance in search engines.These top level domains are not easily available & are purchased on demand.So,search engine expects brilliant tasks from these niches.You can find a number of forums & blogs on these kinds of websites that will provide you with quality backlinks.Dont forget to take part in the conversations,if you neglect this task then your link is likely to be removed from their websites.
Wrap up
Folowing these simple & legitimate tasks,you are likely to get quality backlinks not only from other websites,but also from search engines.Dont forget to write quality posts on your own blog in the background,this is the only way to get backlinks from search engines for a longer time.
Rajat is the ditor of techzags.com , a site that write on Reviews of gadgets,jailbreak,,ethical hacking & SEO.