How to enhance your daily productivity? If you're like millions of others, your work life is probably nontraditional. Maybe you work from home or a coffee shop. You probably don't report to an office, and your hours are most likely flexible.
These conditions can be highly beneficial, but they can also drain your productivity. Many freelancers and remote workers suffer because they don't use their time as wisely as they can.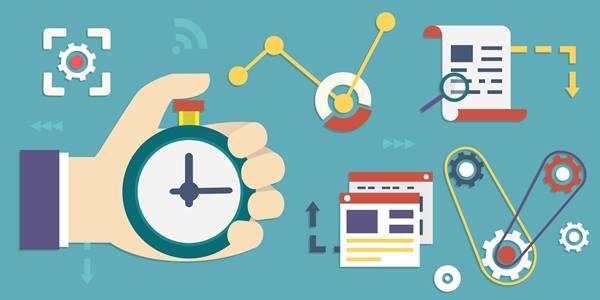 To help you make the most of your workday, here are three simple tricks to enhance your daily productivity.
Check your email only three times a day.
For a while, my email would be open 24/7. Some days, I'd check it more than ten times. I thought it would make me more productive, but it didn't. It only stressed me out.
Now I check my email only a few times a day. I wait until I sit down to work for the day to check it for the first time. I check it two or three more times throughout the day. Checking your email three times is a good number to aim for.
If you're constantly checking your email, you can't focus on the task at hand. It fragments your attention, causing you to get less done. By spending less time monitoring your email, you'll boost your productivity and feel more relaxed. Any unread emails you have can wait an hour or two. this will help in Daily Productivity.
Control your projects before they control you.
Managing your projects efficiently can save you hours of wasted time. If you're working with several colleagues or clients, it can be tricky to balance all of your responsibilities.
You need to develop a clear-cut strategy for project management. I use Trello to keep track of everything I have to do. Its simple interface is great for organizing your workday. It's responsive, versatile, and free.
Whether you manage projects with software or a Rolodex, make sure you have a system that's second nature. This will minimize the time spent on administrative tasks and maximize time spent on the actual work.
Maximize your time.
You might find yourself asking, "Where did my day go?" It's easier than ever to get distracted. Most people spend the majority of their workday on the Internet, and it's hard to keep focused sometimes.
After you've developed a system for project management, you need to develop a system for time management. Find something that works for you and stick with it. I use the Pomodoro technique to manage my time. It can even help improve your attention span and concentration. It's a great option if you're having trouble concentrating.
If you work best in the morning, then schedule your work hours for the morning. If you like having several breaks throughout the day, try the Pomodoro technique or spread out your work hours. The key is to find what's best for you and do it.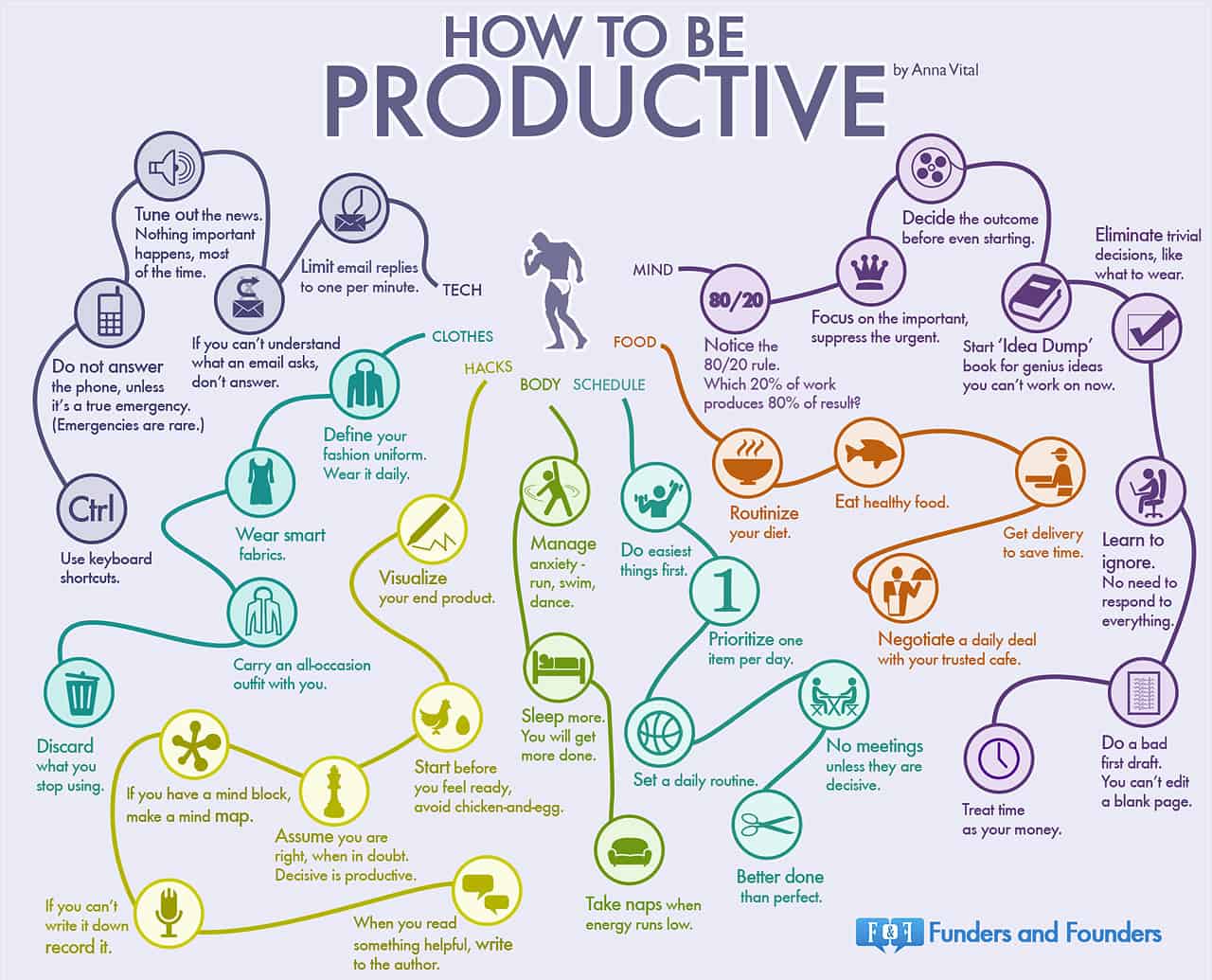 Image Source: entrepreneur.com
Mindfulness = Productivity
Of course, these tricks don't guarantee productivity––that's all up to you. You have to remain mindful about your tasks to achieve them efficiently. If you implement these techniques with a firm goal to get more done, you'll quickly see a spike in your productivity.
About the guest author:
Ian Chandler is a professional writer based in Kent, Ohio, currently studying English at Kent State University. He serves as Editor at Nukeblogger and contributes to Freedom With Writing. You can read more of his writing here.