Your Android device is one of the coolest tablets on the market right now. It can play music, video, and display any image that you throw at it. But, it's new, and you don't know exactly what to do with it yet beyond the basics. Here are some apps that will change the way you think about your device.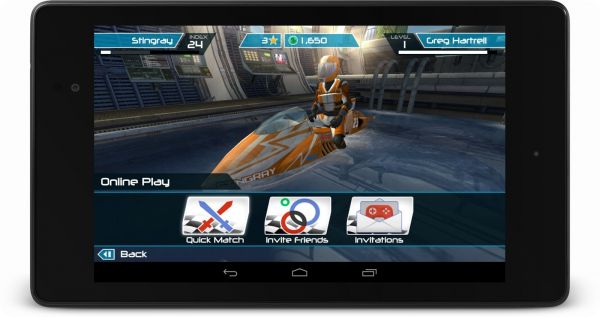 DashClock
Dash Clock is the app that lets you put widgets on your lock screen. While you can download multiple individual apps for things like the weather, time, and battery life display, this app is much simpler to use and it gives you the customizability that other apps don't have.
Vuze
The Vuze Torrent Downloader app for Android allows you to search for, download, and share files with other users directly, without having to upload anything to a third-party website. So, that stellar video you shot last weekend while hiking can now be shared with all of your family members in seconds. Just remember to respect IP.
The app also lets you set up categories for the files you download. Those files can then be auto-transcoded to another device you own. So, once it's all set up, you can sort videos, documents, and images automatically.
Pocket Casts
Pocket casts makes it much easier to download and organize podcasts on your Droid. Unlike many Droid apps, this one doesn't feel like an iOS copycat. It's good in its own right with useful sorting options, a clean and uncomplicated layout, powerful search features, and syncing and backup support.
Swype and Swiftkey
You've probably seen people do that fast type/swipe thing on their keyboards before. This app is how they're able to do it. Android's keyboard has gotten better over the last few generations, but it's still lacking in some key areas. These apps are great replacements for the stock keyboard. The strong suit is their improved auto-correction, letter, number, and symbol prediction, and gesture-typing.
Google Keep
Google Keep is made for quick-and-dirty notes – like post-it notes. But, unlike paper post-its, you can do lot with this program. Make to-do lists, set location reminders, and use fast-searching to find that one note you made last week about that thing, with that man, in that place. Yeah.
Netflix
If you're not part of the Netflix cult – err ecosystem – you're missing out. If you already know about this awesome service, then you probably don't need much urging to get this app. It basically puts the power of Netflix on your Droid. So, once you're signed up and logged in, you can surf around the site, load up your favorite show or movie, and start watching.
Flixter
Let's say you're tired of staying in. You want to go out. OK, there's an app for that, and that app is called "Flixter." This movie app tells you what's in the theater right now, but it does so much more than just throw up a bunch of movie titles and show times. It uses your Droid's GPS to locate the theater closest to you, gives you the option of several other theaters, shows you what's new, what's coming to DVD, and what's already out on DVD. It also tells you what's on Netflix, which is handy if you have the Netflix app.
It will show you the obligatory show times and locations, but it also cues up movie previews. This app really slow-rolls you. At first, it doesn't look like much, and it's easy to write it off. But, click over one tab and all of the sudden, this becomes your Friday-night go-to app.
Flipboard
Flipboard should be more popular than it is. It takes your favorite news sites, and even social networking sites, and arranges them in a flip-board/magazine style arrangement. You "flip" through the app to get to the news stories you want. For the most part, the news and social media is divided up into major subject or themes, like "science," "business," "technology," and so on. You can add or delete these subscriptions at will and even create your own custom collection of stories and news pieces that you find exceptionally interesting.
Pandora
Pandora is the premier music app. If you haven't used this thing yet, get it. It's totally free music, put together in a radio-style format. You choose the genre you want, and Pandora puts together the music for you. You can vote specific music tracks up or down, and tell Pandora what you want to hear more of as well as what you never want to hear ever again.
Android Tuner
When you want to be able to do something with your Droid, but you don't have the patience to wait for a software upgrade, this is your app. The Android Tuner is a free app that lets you fine-tune your tablet's performance. Kill background processes and change memory settings. You can even tweak the CPU settings.
The interface is in a multi-page format. There are five pages of settings you can change. The pro version gives you more customization options.
Leonor McGowan is a music industry legal analyst. With an eye on current court cases and new laws, she often writes about the relationship between the music industry and consumers on a legal level.