Are you looking out for the tools to make GIFs? It is often hard to find good tools for making GIFs. But you don't have to worry. We have come up with the best GIF tool which will help in making your contents more standardized or your blog or your website more interesting.
GIF also known as Graphic Interpreting Format is a bit image format that takes much less time than videos. It can do the explanation in just a few seconds. With the help of GIF you can easily express your emotion during conversation, you can also explain your creative ideas and can guide the user or the viewers about the specific topic. You can easily export files or even some apps has the capability to integrate directly with social media
There are a lot of tools out there for making GIFs, but you must know the details of the tools before using them. So we have explained all the unique features and have listed them down below. Let's discuss it one by one.
It is used as one of the high rated tools for creating animated GIF from YouTube, Video files, Video Websites, Images and pictures of high quality. Besides that there is also an ImpFlip community where you can submit all creations in the different categories like Gaming, Fun, and Reaction GIFs. In this community you can even up vote your favorites and join via the Meme Comment System.
Features:
You can create high quality animated GIF
You can make them online for free
You can also make GIF with no watermarks
You can also add text along with emojis and stickers
You can edit the GIF by cropping, rotating, reversing, enabling sound, enabling motions, drawing, outline and scribbling.
This is one of the most popular sources for creating and sharing GIFs on the internet. You can find different sections of interest like entertainment, reactions, sports, stickers and others.
Features:
You can make the GIF by adding the video the screen and edit to make the GIF
There are several categories like GIPHY studio, actions, anime, cartoons and emotions.
The apps are available named GIPHY, GIPHY World, GIPHY Capture
You can easily personalize your profile.
There is also an available sticker section like Original, trending, Reactions and others.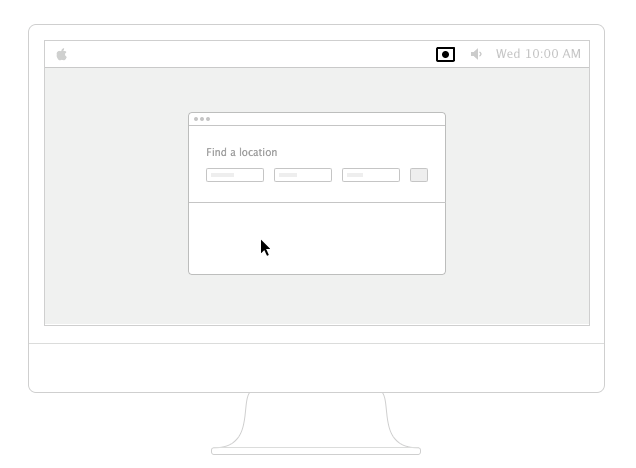 This is all in one tool which is used in screencasting but you can turn any part of the video into GIF easily on your PC or Mac. All you have to do is first record the video and then it will automatically be uploaded in the cloud. After that, you can turn the video into GIF by clicking the GIF button present in the right corner.
Features:
You can record your screen fully or partially as you need
You can even export the video at a very fast rate as GIF or MP4
The screen can be recorded in very high quality like 720p, 1080p, 4k
It can even record iOS screen or mirror iOS video via Wi-Fi
There is no time limit.
PhotoScape is graphic editing software which was developed by MOOII Tech Of Korea.It is a cool and interesting tool via which you can create your GIF or even edit it. English and Korean are the two default languages available in this software. You can even avail other languages by downloading additional language packages.
Features:
You can also view multiple pictures and can create slideshow
You can use multiple photos to create a complete animated GIF.
You can easily resize, make brightness and color adjustments, white balance, backlight corrections and even more.
It is free to use
It is best for Window 10 and Mac
It also provides you with a special feature of a RAW converter.
It is a GIF converter tool where you can record the video or import the video from the library and convert it into GIF. All you have to do is drag the play head handles and set the initial and final end. After that, you can easily convert it into GIF by clicking the GIF option given below.
Features:
You can easily customize the production setting.
You can share it with your friends and colleagues
It is available for Microsoft operating System, and even the recent version of iOS.
You can make a guide for the customer for easy explanation of the services and products.
Beside several amazing features one of the features that we are looking for is creating GIFs. You can definitely use a bacon camera for this purpose. You can simply record a short video and convert it into GIF
Features:
You can enhance the quality by white balance, exposure time and others.
You can download this application from Google Play Store.
It is free to use but you can also use the paid version for the pro version.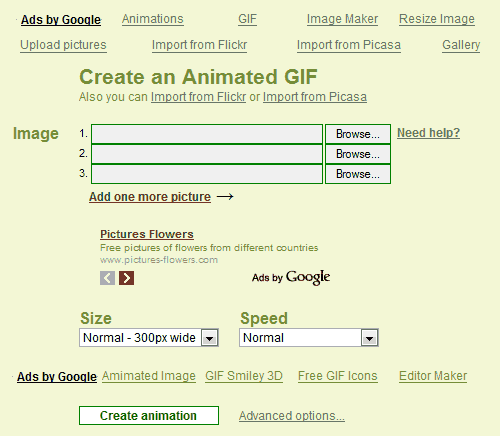 This is a GIF creator where you can create your high quality and authentic GIF. Here you can easily upload the image and set up the size as well as speed and create your animated GIF.
Features:
You can upload the pictures by importing them from gallery, Flickr, Picasa
It is available in several languages like English, Portuguese, Spanish and Russian.
You can also create your own avatar.
It is free to use
It also provides the support of variable formats.
It is considered as one of the standard tools for creating GIFs and can be used for creating amazing art. It has tons of cool tools.
Features:
It is simple, easy and intuitive.
It supports 22 languages
It also supports devices like Samsung S Pen
You can make interesting GIFs by using the advanced editors
It also supports all popular formats like PNG, GIF, PSP, JPG
PowerDirector is a video editing app along with GIF support. You can turn the image and short videos into GIFs. In order to make the GIF, all you have to do is launch the app, select the frame, import the photos, create your GIF and save it. Voilà, your creative GIF is ready to be shared on social platforms.
Features:
It is free to use.
You have to purchase additional features
You can easily turn video into short GIF
It also has the feature of customizable motion graphic titles
There is an option of using green screen editing
It is a free tool perfect for making GIFs. You should also know that this software is only available for mobile phones, and they have also promised the user to release new editing tools for creativity. All you have to keep in mind before editing in Tumblr is that adult-oriented contents and NSFW contents are banned here.
Features:
It is free to use and there is no in app purchases
You can create your own dashboard
You can also change your palette color like Dark mode, ghost mode, canary mode and other.
You can add stickers and texts of your choice and make it look more attractive
You can share the blogs with other users.
How do I convert GIF to mp4?
Well you can convert GIF into mp4 via several means like online websites are available which can direct convert it into mp4 without the need of installation.
Click here for online conversion
You can also use certain applications like Zamzar, FileZigZag, CloudConvert, Ezgiftetc.
How can I save GIFs on my iPhone?
Choose your favorite GIF and then and hold for Saving it.
For iPhone 6s users you have to first press the GIF, then swipe up and click Save to save the GIF.
How do I upload high quality GIFs to Twitter?
Firstly you have to open Settings and Privacy. Then select Data Usage where you will get the option to upload the GIF or images in high resolution using your favorable resource like Wi-Fi or Mobile Data.
All these GIF tools are highly rated and will provide you the best output. I hope you like the article. If you have to provide us any additional information feel free to share with us.