As summer approaches, it's great to get the kids outside more and encourage them to be active; but finding places to take them outside your own neighborhood can put a strain on finances. Even relatively comfortable families struggle as kids always want to do more and the prices of many things just seem to keep going up. Fortunately there are still free and low-cost activities out there and the Internet makes it easier than ever to find them. What's more, by using the Internet you can find many other opportunities to reduce your costs, making it easier to give your kids the fun summer they want – something the whole family will benefit from.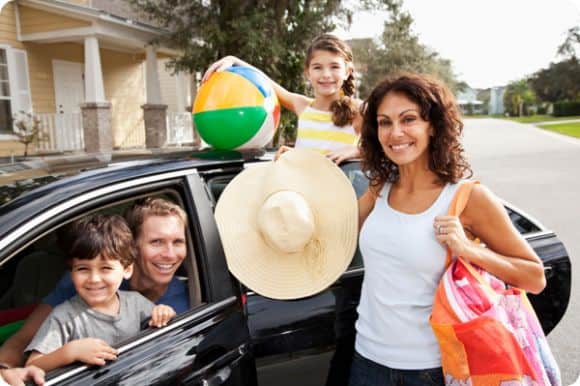 Early bird and last minute bookings
Many municipal and community events offer very low prices on early bird tickets as a way to tempt people in, because they need this early money in order to make sure they can go ahead. You can track down tickets like this online by visiting local events listing sites and looking several months in advance. Good planning means that you and your kids can attend the same events as other people for a fraction of the price. It's also worth checking just a day or two ahead to see if any suitable events are selling off their last few tickets cheap to avoid having unused places. Sometimes you can even get into seated events for free because the organizers want them to look full.
Special ticket deals
Even high profile events like Major League Baseball games and high profile theater productions usually let a few of their tickets go cheap – the trick is knowing where to find them. A good place to start is fan bulletin boards online, which routinely track down and advertise deals, even though many of their members have season tickets or book as early as possible so can't use them. You'll find boards like this for everything from Florida diving lessons to Philadelphia Concert tickets are easy to source this way, plus you can get expert advice on how to get the best out of events when taking kids. Many people who are passionate about a sports team or a band love to help others with the same interest.
Find free events
Another advantage of having the Internet is that you can look on your local town or city website for free events happening in the area. As well as those that are completely free, you'll find ones where only adults have to pay, and there are often quite a few of these in the summer months – in most big cities you can find something to take your kids to every week. Look out for summer concerts in parks and for food festivals in restaurant districts, where there are often free snacks available for kids.
Some venues like zoos and even theme parks have free access days early in the season, which you can find on their websites. These are designed to make kids want to go again and to get them talking, tempting their friends to do the same. The trick is to have plenty of other fun things planned so your kids don't have time to worry about that.
Plan your own events
The only thing kids really need to have fun is other kids. Using Internet discussion forums, you can get together with other parents to plan your own events in public parks or other open areas near your home. This is particularly useful over the summer when you might not see as much of other parents because your children aren't going to school.
When schools are closed, you can sometimes arrange to use facilities like sports fields for your own events. Local bulletin boards and social media sites like Facebook make it easy to advertise these and get other families involved.
Eating when out and about
It's a lot easier to afford family days out when you don't have to worry about the cost of feeding kids in the places you visit. If you search online restaurant guides and sites like Yelp, you can find places where kids get to eat for free, or you can find voucher codes that substantially reduce the cost of dining. Look out for multiple bargains like days out that offer free food as an extra. Using the internet makes it easier than ever to find free and reduced-cost ways to treat your kids, so you can look forward to a summer of family fun.