LG Electronics is an innovative company, it strives to make life even good by introducing latest and most advanced technology to the market. It has enriched the experience of watching Television with its range of 3D TVs. Now LG has come up with a project called "LG 3D Studios" to make new experiments with 3D technology. The project which LG has initiated mainly focuses on 3D technology and its applications, "3D Newsfeed for facebook" is a first output of this project that turns the normal Facebook's newsfeed to 3D Newsfeed.
What is 3D Newsfeed?
3D Newsfeed brings your normal Facebook newsfeed into attractive and dynamic 3D stacks. You can drag the stream to have a look at recent posts, click on a particular stack for detailed description and write the comments as well as like them. The stacks height and width depends upon the likes and comments it gets, more likes it gets more it grow. Turn on your LG 3D TV, wear 3D glass and dive into 3D Facebook. People who don't have 3D TV can try it in 2D by toggling to 2D mode.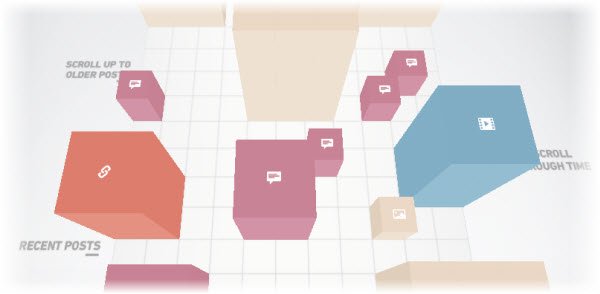 Along with this you can update your status or switch between 2D or 3D modes. When you click on a particular post you get 3 more buttons at the left side to navigate to next or previous post. You can come to know how many likes and comments the post has got by clicking the respective buttons located at the right side.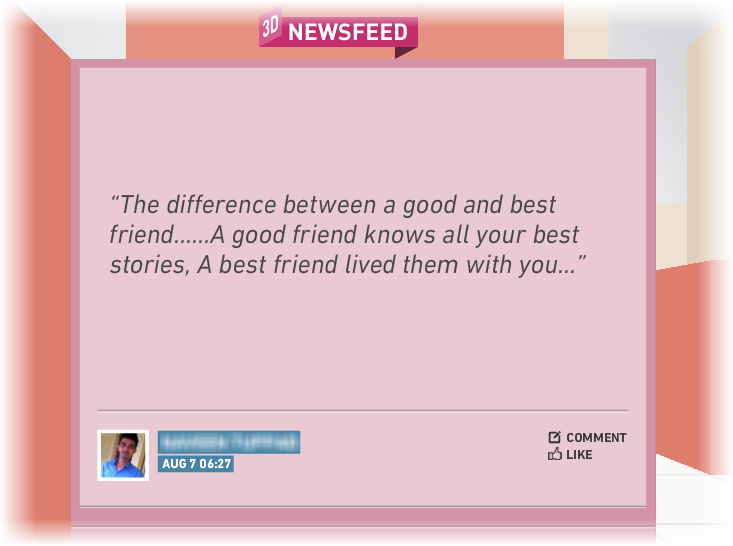 The idea of 3D Newsfeed is awesome which gives the fresh experience to Facebook users to surf in a 3D. A LG team of Netherlands is on its way to make life even better with 3D Newsfeed which brings the Facebook wall in 3D. LG is very curious to hear from you, you can send your feedbacks and suggestion by filling up the feedback form.
Final Thoughts
According to LG Electronics best things in life are even better in 3D and it is on its way to show this to the whole world. It has selected the most popular social network "Facebook" to unveil the power of 3D technology and it will surely succeed.
Try LG's Facebook Newsfeed in 2D Here, become a fan of this project in Facebook.
Article sponsored by LG