Our life revolves around media in many forms like music, photos, videos, files, etc. We consume around 7.5 hours of media every day according to Statista. It's no wonder that media takes up so much amount of time and naturally, media centers are where most of us store our files like movies, videos, or photos.
The ideal UI of such a media center should be easy and should be able to arrange your content in an efficient manner. But we all know the struggle of finding our files and media arranged accordingly or even worse, losing our media files. That being all the more reason to adopting a platform that will arrange all the media files for you in one place, like Plex.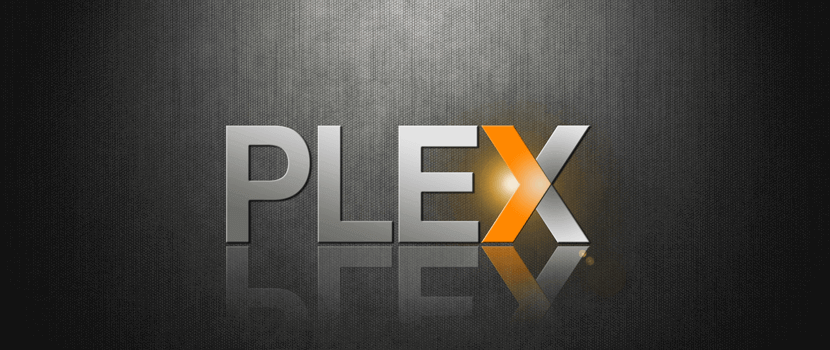 What Is Plex?
Plex is a top-rated media server that software that stores all your media files like music, images, videos, movies in one place so you can easily access them at any time. Plex can also stream movies online from various OT platforms like Netflix, Amazon Prime, Hulu, etc. Additionally, it also lets you live stream games and music with our users. The user interface of Plex is pretty clean and intuitive, and also lets you share your media files with others. It also has features like live TV, TV shows, cloud plugins, parental control, etc.
That being said, there are various downsides to Plex and here's why you should consider looking for Plex alternatives:
The mobile apps aren't free.
The basic version is not of much use.
You need to buy the premium version to unlock all the features.
The Best Plex Alternatives
So, let's look at some of the best alternatives to plex and compare their features and pricing to help you pick the right one for you.
1. KODI
This software is the ultimate entertainment software and has gained a lot of popularity over the years. Kodi was mainly designed as a media player solution for the Microsoft Console Xbox. It works as an entertainment hub and a computer media player for all open platforms. Kodi is probably one of the best and free alternatives to Plex.
Features:
Lets you organize all your media content easily.
Supports various formats of audio, video, and image files.
Automatically retrieves metadata.
Platform independent software.
Users can select add-ons and personalize them.
Platforms Available:
Windows
macOS
Linux
iOS
Raspberry Pi
Amazon Fire TV
Android
Pricing:
The pricing starts at $5/month for a single stream on one device.
For streaming on three devices, it costs $8/month.
You can stream on up to 5 devices at $10/month.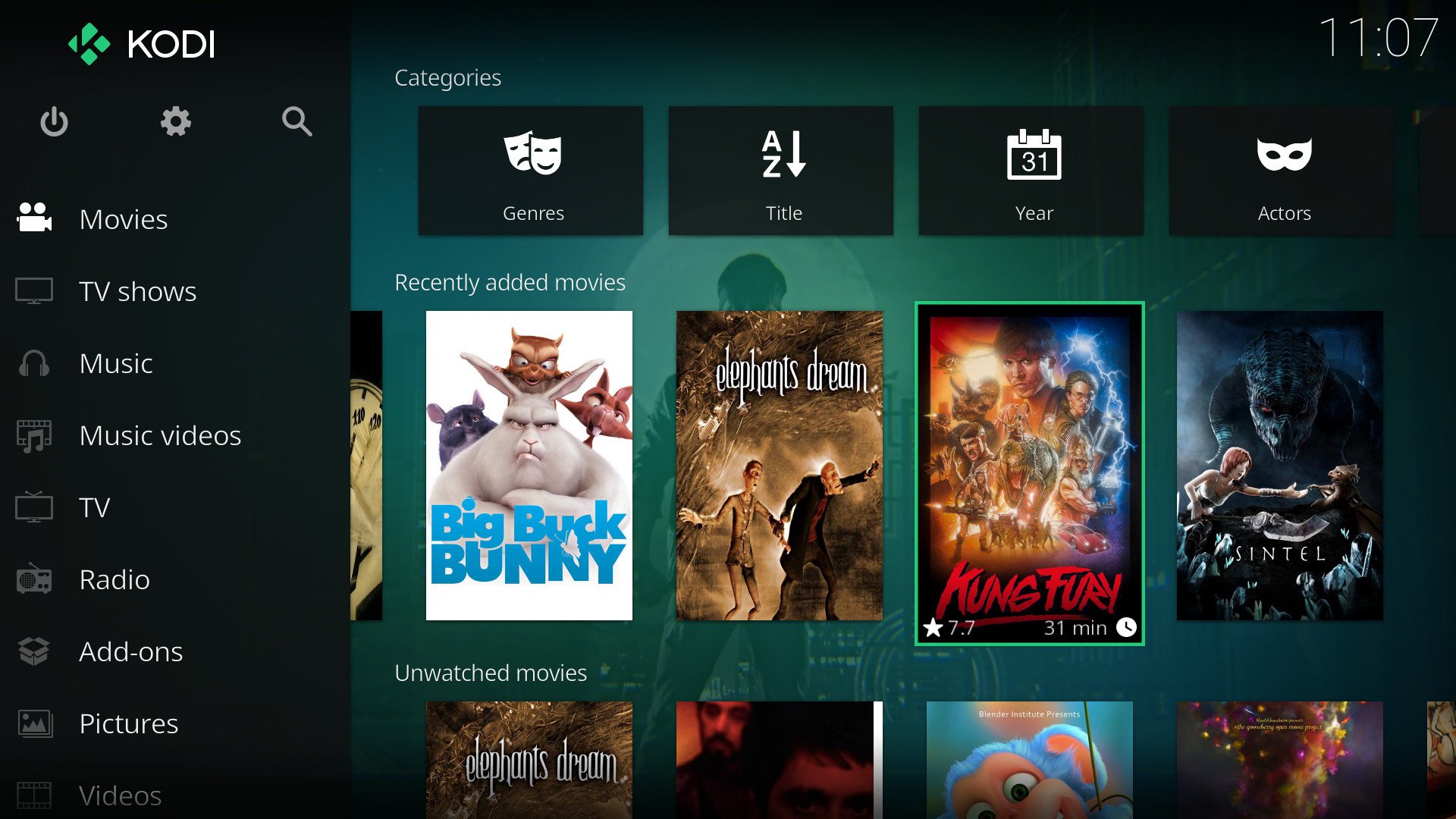 2. Emby

Emby is one of the oldest alternatives to Plex, this software is an open-media solution provider. Arranging your media with Emby is quite easy and it has a plethora of features. The open-source server manages all your files and enables streaming.
Features:
Provides parental control
Has Alexa support
Comes with data protection features
Amazing cloud-syncing
Multi-platform assistance.
Platforms Available:
Windows
macOS
Android
Linux
Web
Roku
Apple TV
Android TV
NAS Devices
Pricing:
The monthly plan starts at $4.99/month
The yearly plan costs $54/year
The Lifetime plan costs $119/month
3. Jio TV
Jio Tv, which was launched in 2019 has more than 100 million downloads as of now. The best thing about this app is that it's absolutely free. Jio TV supports over 1000 add-ons. To use this app you first have to install it on your phone to access it on your TV. Additionally, this app works on almost all hardware platforms.
Features:
Allows user customization
Easy file organization
Includes game-play fun utility, weather info, image decoder, and much more.
Can be operated over the phone from a distance of 10 feet
Platforms Available:
Windows
macOS
Android
iOS
Linux
Raspberry Pi
Xbox
Amazon Fire TV
Pricing:
Free of cost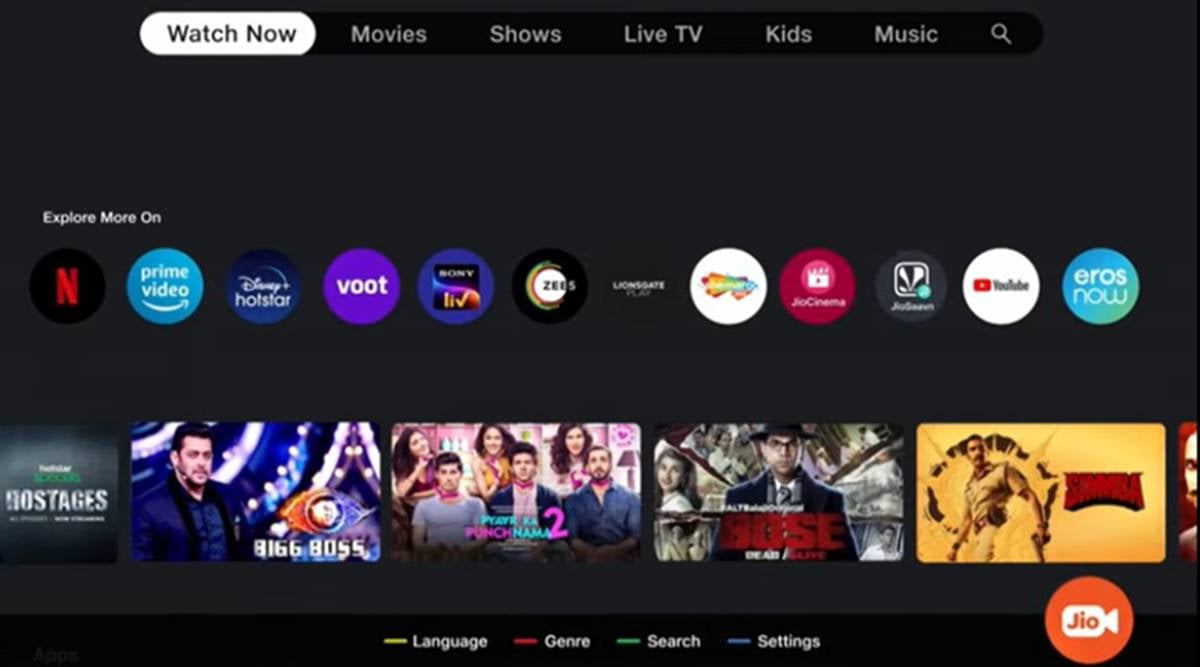 4. TVersity
TVersity, a freemium media server is one of the best alternatives to Plex in the market as you can stream personal and web media from your PC to your TV and mobile. It is a DLNA based server that automatically arranges your music, movies, and photos and making sure that your media collection is always updated and organized.
Features:
Lets you access your media remotely
Indexes your files automatically
Allows mirroring your PC screen
Includes command-line tools
Lets you access internet websites like Picasa, YouTube, and much more.
Platforms Available:
Windows
iOS
Android
Xbox
Roku
Chrome cast
Pricing:
The basic version is free
The Full version starts at $14.99/month
The Pro variant version starts at $24.99/month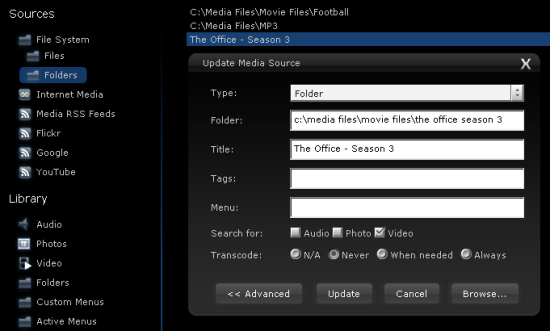 5. Universal Media Server
Universal Media Server lets you stream your media to your devices such as TVs, smartphones, gaming consoles, computers, etc. It's quite well-known software and has been in use for a while now.
Features:
Provides great privacy
Supports a plethora of devices
Comes with live subtitles
Online and streaming media feature
It is platform-independent
Supports various file formats
Platforms Available:
Windows
macOS
Linux
NAS Devices
Smart TVs
Pricing:
This software is free of cost.
6. Stremio
This open-source media center which was launched in 2015 as an alternative to Plex, focuses on arranging and organizing your video content and integrates various OT platforms like Netflix, Amazon Prime, etc. This software is quite easy to use and builds media libraries on your system.
Features:
Provides video-on-demand services.
Has an integrated calendar function that lets you keep track of movies
Intuitive and clean UI
good and affordable prices
Platforms Available:
Windows
macOS
Android
iOS
Linux
Pricing:
Has a free trial period of 30 days
The standard plan starts at €49/month
The premium version starts at €99/month
The Enterprise version starts at €199/month
The pro version starts at €499/month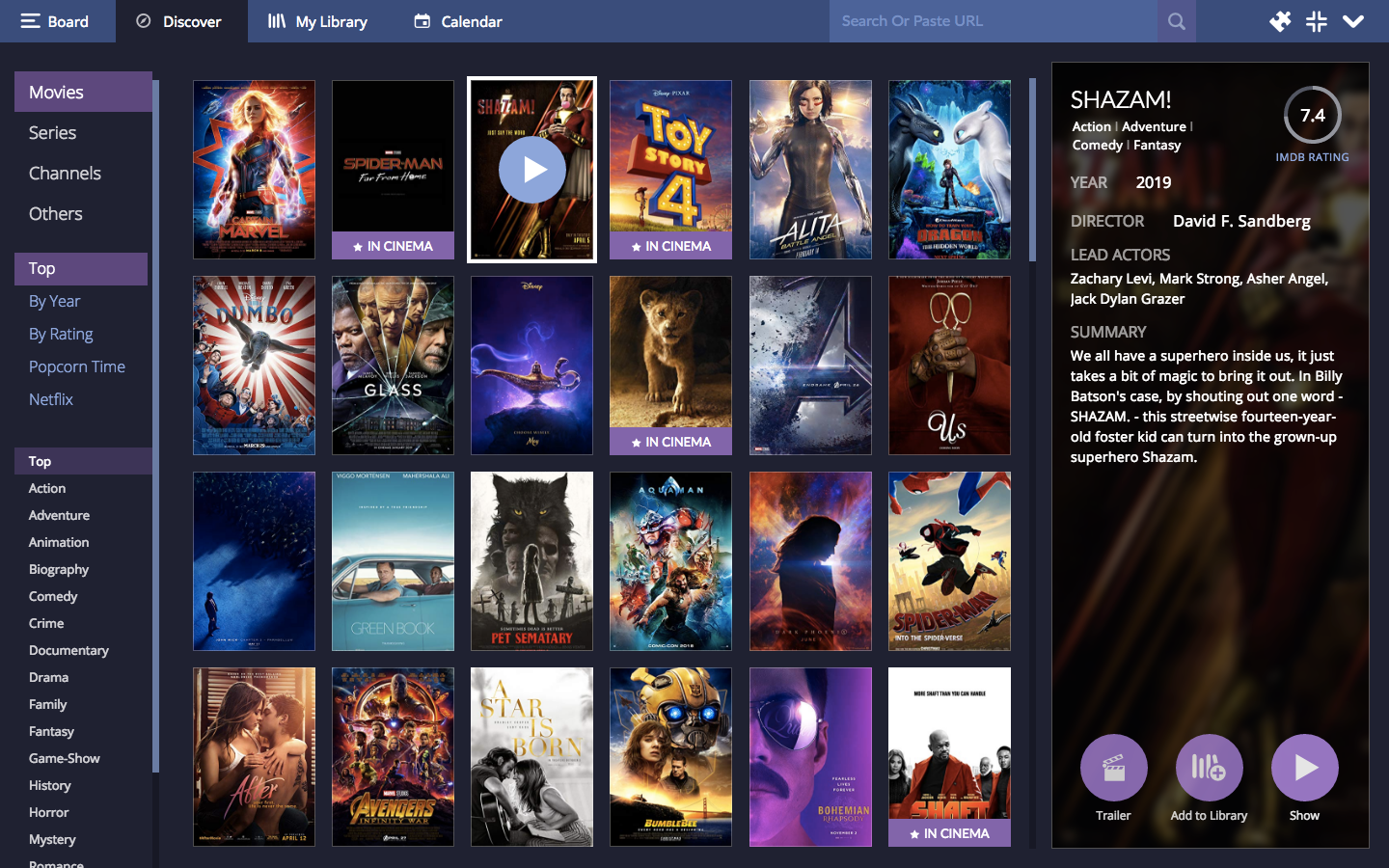 7. MediaPortal
MediaPortal is another open-source media center and a great alternative to Plex that transforms your computer system into a media solution. This software is great if you have a lot of media files to handle. It runs on basic hardware and can be easily connected to your TV and displays your favorite movies in a much more dynamic way. 
Features:
Comes with various media organizing tools
Lets you watch and schedule live TV for free
You can check the weather, time and much more.
with this software can listen to music and radio.
Provides plugin support
Platforms Available:
Windows
Android
Web Platforms
Pricing:
Free of cost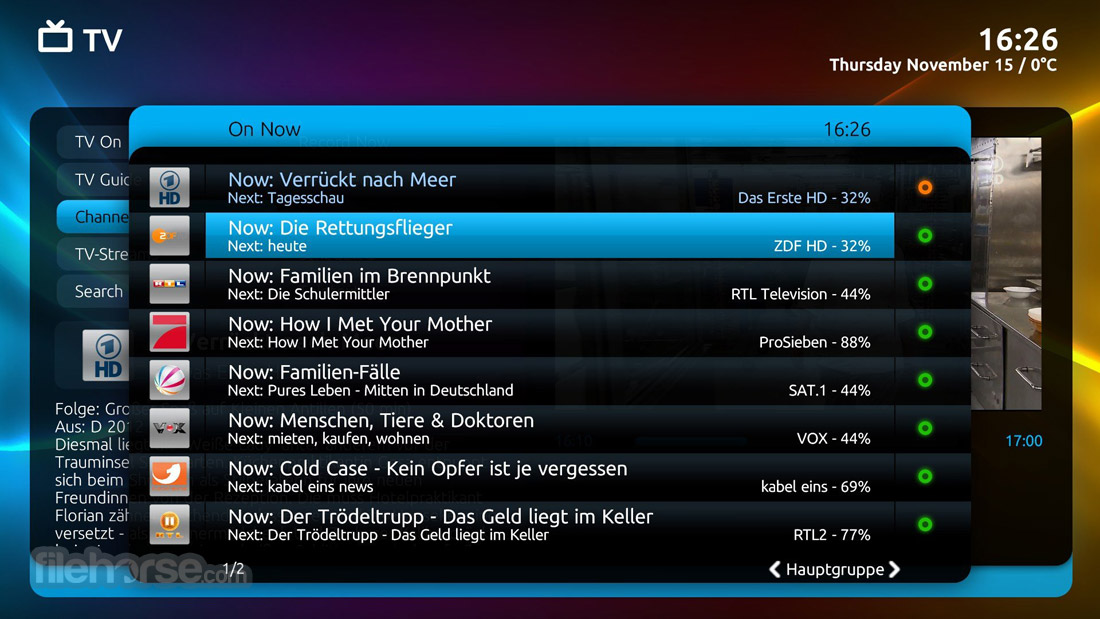 8. Mezzmo
Mezzmo is an entertainment product under the company Conceive. With this platform, you can stream media of any format, and it is compatible with all conventional devices like TVs, home theaters, game consoles, and much more. This software automatically arranges all your media files when installed. Overall, it's a great alternative to Plex.
Features:
Very easy to set up.
Automatically organizes all your media files.
Trans codes the media content in real-time
The media center is shareable.
Has an android app with its own media server.
Platforms Available:
Windows
macOS
Android
Web
Roku
Pricing:
The basic version is free
Mezzo premium starts at $29.95 for Windows, $14.97 for web and $3.0 for android.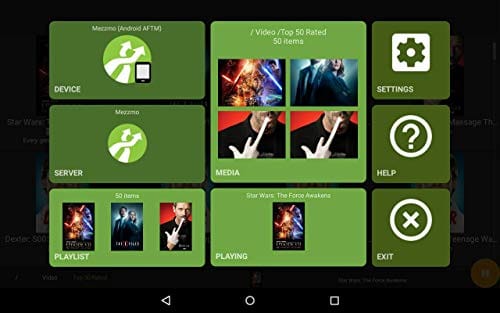 These were some of the best alternatives to Plex, which is a good media center with great features but it doesn't hurt to try some other options out there and deciding the best one for you. These mentioned alternatives can turn your PCs or TVs into a media center and you can stream your favorite shows anytime and anywhere so pick the one that suffices your requirements.