One of the greatest things about WINDOWS Operating System is that if you do not like its looks then you can just simply change it. However, all the modifications come at a cost. All of the BTS (behind-the-scene) action creates an impact on the performance of your system. It requires more attention, especially for low-grade systems. But if you are upgrading to Windows 10 or already are using this, you know what an experience it is. It is not just an upgrade but is an evolution. Windows 10 features a lot of big and small changes. Knowing about them could significantly help you in optimizing your Windows 10 experience.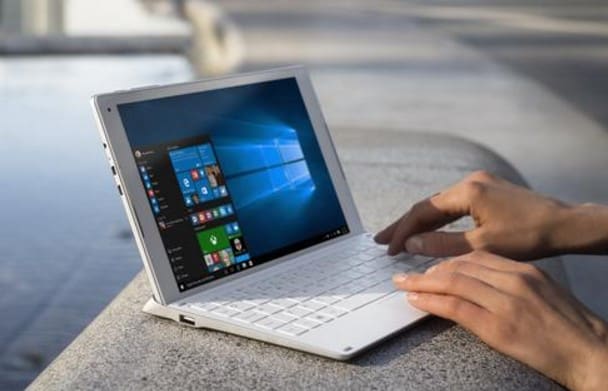 WINDOWS 10 OPTIMIZATION FOR BETTER PERFORMANCE
Let's have a look at the below mentioned easy and quick hacks to optimize your Windows 10 system enabling better performance.
Control Panel > System > Advanced Tab > Performance > Settings
Follow the above-mentioned path to open up appropriate options which display several features (like taskbar animations etc). You can either disable the shadows, animations, and visual effects or adjust them according to your usage.
For a system that works on higher RAM, these changes won't make much an effect. But each bit that's not being used here might be spending somewhere else.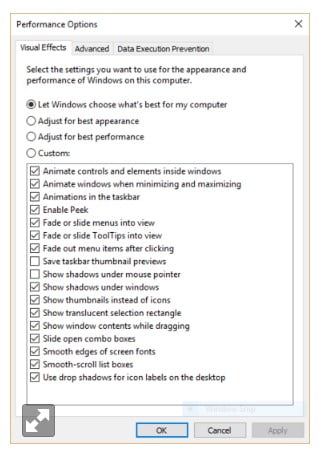 OR
Double click on the MenuShowDelay option and edit the time to show the menus/animations.
Windows+R (Launches the Run Menu) > Type "regedit" (Opens Windows Registry Edit) > Click OK
Open the following Registry key – HKEY_CURRENT_USERControl PanelDesktop. This enables you to speed up all the menu animations for a snappier feel. Remember not to carelessly click during this step as it can interrupt things.
Start > Settings > Privacy > Feedback 
Microsoft keeps informing its users about the newly added fixes and features. If you find such alerts annoying, disable these or opt for them to appear less frequently by following the above path. Change the option that says "Microsoft should ask for my feedback".
Windows+I > Settings > Battery Saver > Battery Saver Settings
Follow the above path and check the box displayed in these setting to enable the Battery Saver feature.

System > Battery Saver > Battery Usage
Follow the above path and you can monitor the energy being wasted/ utilized for background processes. Enable Battery Saver at a higher percentage if the number is large.
Ctrl+Shift+Esc or Click on the lower right corner of your screen > Task Manager
Launch the Task Manager by following the above shortcut or path. It then appears as a full-tabbed glory and there's a lot you can do. As of now, focus on killing the unnecessary programs that run at the startup of your system. Click on the "Startup" tab to view a list of the programs that launch when you start your Windows. Right-click on the program and disable the same so as it does not slow down your Windows 10 starts up.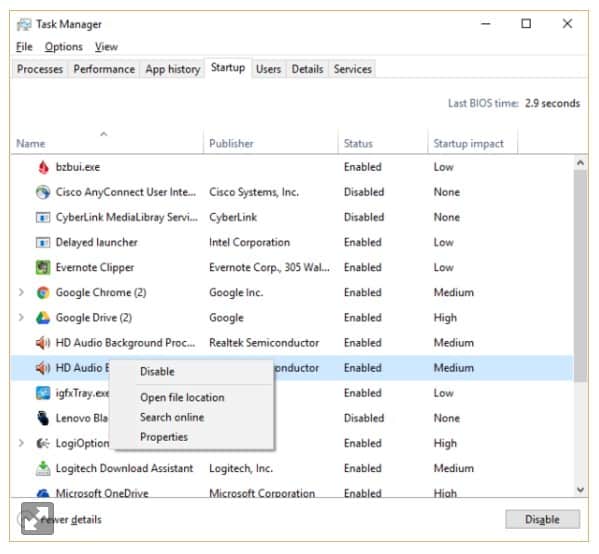 Please Note: You will have to restart your system for most of the Registry changes to take effect.
Follow these quick and easy steps and you can smoothly optimize your Windows 10 system. Let us know if these tips helped you or if even you can contribute to providing some other tricks. You can also install certain applications for your system to boost its performance.