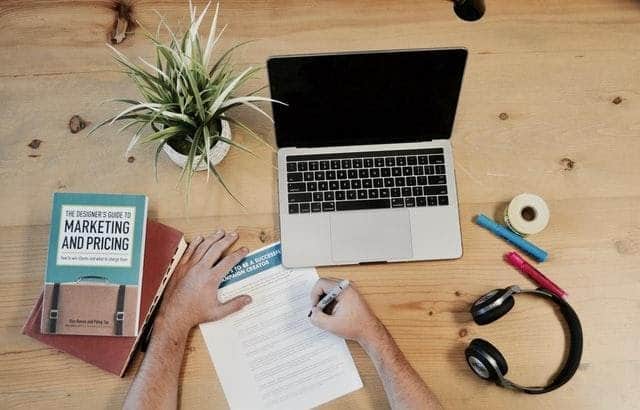 Public relations plays such a major role in digital marketing. Decades ago, PR staff would share the latest promotions and programs of the company in the form of a press release and television broadcasting (read more). These days, there are much easier ways to promote almost anything, the staff doesn't even have to work harder to deliver the same task on various platforms.
The Basic Understanding Of Public Relations
Nothing is better than having an effective public relations team to implement and enhance your chosen marketing strategies. In this age, online reputation is determined through the hard work of your team. The more promising their strategy is, the higher return of investment (ROI) a company has and the better their public standing.
Still, public relations has a slightly different purpose than general marketing. Their essential role is to overcome some problems that the marketing department might face during the promotional process, and making sure that the good name of the business is preserved – if not, made better
Their main focus should be to increase the credibility of a brand. This means there are some statements that the PR needs to inform the public that relates to the product or service of a company. There is also wrongful information going around that they would have to manage.
Businesses have to build rapport amongst their customers if they want people to patronize their products. Also, building trust is critical in getting new buyers to come in. This is why effective PR marketing is always of utmost importance.
Which One Is More Important: Marketing Or Public Relation?
There are many questions that arise which are associated with the role of PR and marketing. Well, both of them relate to each other (link: https://www.forbes.com/sites/forbesbusinesscouncil/2021/03/10/the-difference-between-marketing-and-pr—and-why-it-matters/?sh=223496415529). Any enterprise which boosts its reputation through various practices of public relations can increase the chance of getting new customers and maintaining loyal ones. In this case, public relations should raise the quality of press releases, stories, and audiovisual content.
Marketing creates the best content for readers to acknowledge certain products or services. While they have to boost the existence of the promotional media to the public effectively, the public relations department should go along with the best stories and press releases about the product or service's good aspects. By releasing stories behind the products or services, public relations will change how people consider them in positive ways.
Areas That Needs Improvement For Every Team
Basically, public relations should deal with any promotional method in a much easier way. There are lots of ways to promote products or services in real-time. Press releases, for instance, can be broadcasted in real-time as well.
Everyone connects to digital platforms every second, so things can be done in the fastest way possible. Keep in mind that there are certain factors that public relations service can provide to its clients. They include:
Spreading The Message From Client
Many companies don't know how to spread the marketing content to the right place. Even if they hire their own public relations staff, a professional PR company is already experienced in the industry. It can deliver the best service that relates to spreading press releases, social media content to the right people for strengthening the brand image.
Professional Tools
PR companies own tools that can triumph over challenges that may become the real culprit of a company's failure in marketing its products or services. The tools are updated and relevant to the needs of search engine optimization and online advertising.
The Ability For Tracking SEO Analytics
With the help of professionals, any company doesn't have to bother with SEO analytics. This is one of the most crucial parts of improving the company's existence in this high competition era. With the right SEO tools, any public relations service provider can help boost a website's popularity in which leads to higher revenues.
Creating The Best Content With The Form Of Interesting Storytelling
Nothing beats the importance of having quality content. Digital marketing means nothing without it. Public relations service provides with an excellent reputation can create the best contents that combines quality writing and precise SEO tools. It will give the best content which can influence readers and inspire them to convert content into sales.
What Clients Should Expect From Their PR Service Provider
Promoting content is not as simple as posting comments on social media platforms. It requires a series of efforts to increase the chance of a website reaching the first page of Google.
The efforts need to be consistent and precise. Or else, a company cannot reach its potential market successfully. This is where companies like okeeffepr offer support and help the business expand. Instead of having to delegate the time and budget to train your own team, outsourcing can be more of an advantage.
First things first, any PR service provider should pay attention to backlinks. Getting backlinks is easy when those links are less authoritative sites. On the other hand, getting even a single backlink from a world-class website is very valuable. When it happens, potential markets will find the product or service is reliable enough.
A reliable PR service provider has a special team for dealing with each task of online advertising. The team has members who have different roles, in which all of them merely focus on ensuring effective promotion. Besides, the team can focus more on improving content based on the latest trend that potential readers want to know. Without such efforts, targeted markets will try to find competitors to satisfy their needs.