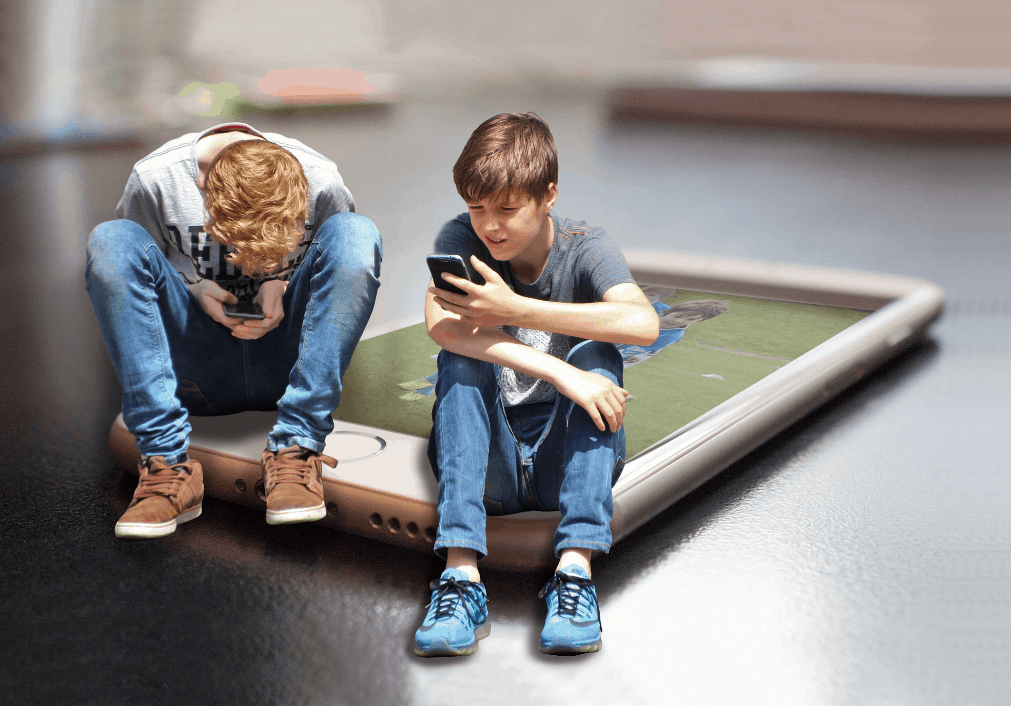 It's simply the case that children are getting their hands on technology earlier and earlier, as parents look for new ways to entertain their children and introduce them to aspects of life that will be commonplace by the time they're older. While this may be a cause for concern for some – with fears that too much tech too soon will have a detrimental effect on our young people – smartphone manufacturers have started to produce models that are specifically designed for children. This means that parents can introduce their children to the wonders of technology without having to worry about the more 'adult' aspects of smartphone ownership.
But how can you tell which is the best child-friendly smartphone model for your child? We'll look at some of the best examples on the market, breakdown the specs and costs, to help you make the right decision for your family.

For the Under 10s
Potentially the hardest age group to buy the right smartphone for, parents want to make sure that their children have limited access to the internet and apps, and that overall time of the phone can be monitored.

The clue's in the name – and it doesn't get more basic than this. Designed to be your child's first smartphone, the Monqi is cheap and cheerful, boasting very few modern features that could harm or confuse a young user. One of the biggest advantages of the Monqi is its range of parental control options, meaning that you can limit access to applications and the internet, as well as being able to control call and text limits through your payment plan. Furthermore, the majority of the software on the Monqi is controlled directly from a parent's phone, through a special app, meaning that you can see how much time your child is spending on their device.

Vodafone Smart Prime 7 – £69
If you're looking for a budget-friendly option, the Vodafone Smart Prime 7 is definitely the phone for you and your child. While it maintains the traditional aesthetic of a smartphone, including a front- and rear-facing camera, touch screen, and apps, its stripped-back Android operating systems means that users will be limited in what they can and cannot access. There's not so much for children to get overwhelmed by, and the relatively small memory capacity ensures that children cannot download games and apps as they please.

For Ages 10 – 14
This tends to be the age range when parents give children their first smartphone, coinciding with an increase in independence – so it stands to reason that a smartphone at this age should offer a few more features.

While Sony is synonymous with high-quality, top-tier smartphones, the Xperia XA is one of their mid-range models, offering the same quality in design and build, but with some stripped-back features that make it easy for young people to use. Children will still be able to access their favourite apps through Wi-Fi (and 4G if you choose to include it), such as games or YouTube, and the 720p display means that they'll be able to get maximum enjoyment out of them.
Importantly for parents, the Xperia XA has several parental control features which allow you to monitor and control your child's use. For example, you can restrict access to the internet and set a sleep feature which will make the phone inactive after a certain time.

Motorola Moto G4 – £169
As with the Sony Xperia XA, the mid-tier Motorola model offers a full range of applications, access to the Google Play store, and boasts a modern, slick design that looks at home among even more expensive devices. If your child is slightly older and starts to spend more time on their smartphone, the Moto G4's HD display, improved processor, and increased storage capacity, is sure to suit their needs. However, while there are some parental control features, it doesn't offer the same amount as other phones on the market, so this is recommended for tweens and early-teenagers.

Teenagers
By the time your children are teenagers they'll be asking for the latest smartphone models available. However, there are plenty of alternatives that will satisfy their needs and save you some money!

Apple iPhone SE – £349
The iPhone may well be the undisputed king of the smartphone market, but there's no denying that you have to pay for the quality. And for parents looking to get a teenager their first high-quality smartphone, spending £999 can be a lot to stomach. Luckily, Apple have a budget option in the iPhone SE, which still utilises all of the iOS software, just without all the bells and whistles. The larger memory, hi-res display, and 12-megapixel camera make it perfect for teenagers as they'll be able to chat with friends, access social media, and enjoy their favourite apps.

Huawei Honor 8 – £249
The Huawei Honor 8 is the perfect mid-range smartphone; it has all the latest features that your child would expect, one of the best cameras on the market, and a sleek design with a variety of colour choices. The Honor 8 has 32GB storage capacity, which is more than enough for apps, games, and music – ensuring that all of the bases are covered! It also has a dual rear-facing camera, so your teenager's Instagram snaps will always be on point.
If you're looking to give your teenager full technological independence, with an inexpensive device that's easy-to-use, the Honor 8 should be at the top of your list of choices.