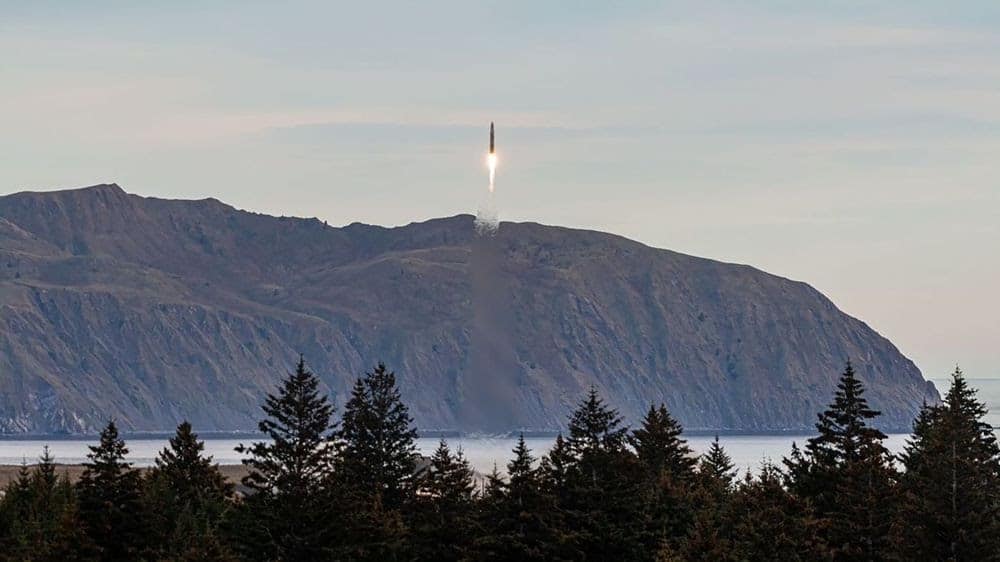 The first orbital mission by start-up Astra failed as their Rocket 3.1 couldn't reach the orbit. The rocket successfully took off at 8:19 p.m. PT from the Pacific Spaceport Complex. It flew for around 30 seconds before coming down and the company stated that it's guidance system "introduced some slight oscillation into the flight," which caused this incident.
The safety system of the rocket shut down the engines and that's why the rocket fell off back to the ground. They didn't meet all of the planned objectives, but they gained some valuable experience, plus even some more valuable flight data.
Astra was incorporated in October 2016 by Chris Kemp and Adam London. As of 2020, Astra is attempting to launch a rocket into orbit, and none of them are successful. These rockets are labeled "Rocket 3". The first two rockets, Rocket 1.0 and Rocket 2.0 were used for a commercial customer called Alaska Aerospace.
A spectator caught the launch while making a video, showing the rocket's launch. In the footage which we have linked below, you can see that the rocket's engine shuts off mid-flight and a few moments later, flames are seen after hitting the ground. You can find the video made by the spectator below!
Astra's Response After The Incident
After the incident, the company tweeted, "Successful lift off and fly out, but the flight ended during the first stage burn. It does look like we got a good amount of nominal flight time. More updates to come!".
The company said in a statement that it wasn't planning its rocket to reach orbit and the preliminary data showed the rocket performed very well. They have always said that it takes three flights to make it to the orbit.
In their official blog post, they mentioned "We are incredibly proud of what the team accomplished today." The blog post was titled "We Have Liftoff" and below it, the date of this rocket launched was mentioned "September 12, 2020".
In the same blog, they have also written that "Astra's strategy is to learn fast through iterative development. Although we're pleased with today's outcome, we still have more work to do to reach orbit. Once we reach orbit, we will relentlessly continue to improve the economics of the system as we deliver our customers' payloads.".
The start-up Astra works with a very small team and they have said about this rocket launch that "The entire launch system was deployed by six people in less than a week – completely unprecedented."
After the launch occurred and the rocket couldn't reach the orbit, Elon Musk tweeted "Sorry to hear that. I'm sure you'll figure it out though. Took us four launches to reach orbit. Rockets are hard." Well, yes this was some great advice given by an experienced person in this field. Want to know more about Elon Musk's 4-year old foundation Neuralink? We have a separate article written about – Elon Musk's Neuralink Exposed All That You Need To Know About The Brain Implant Chip.
Peter Beck, the founder, and CEO of Rocket Lab, also offered up words of encouragement. "Data in this game is so hard-won, so big congratulations to the team for pulling down actual flight data from today's attempt!" he tweeted.
Followed by this failure Astra's co-founder and chief executive officer, Chris Kemp, has not been demotivated at all! He said, "We learned things that we would not otherwise learn unless we flew". Over the next several weeks, they will be taking a close look at the flight data to determine how to make the next flight more successful. According to the company, Rocket 3.2 is ready and they are planning for another launch in the next few months.