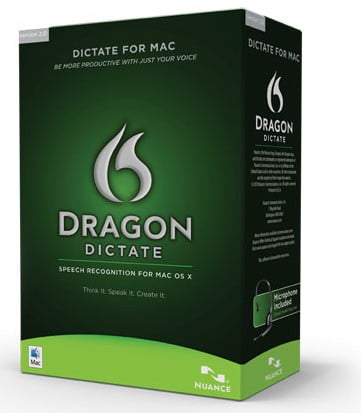 Dragon Dictate is a Speech recognition software specially for Macintosh by Nuance, the famous speech technology giant. With this software your can forget typing and start working with Speech Dictate with your speech. Now I know probably most of you have used many other speech recognition software and might not be satisfied with the accuracy they seems to be delivering for your speech. Dragon Dictate  is famous for its accuracy and unlike other speech recognition softwares out there in the market this is a premier speech recognition solution just meant for Mac.
Lets talk more about its accuracy:
Just like I said, it's astonishingly accurate, you just need to deliver the speech and wait to see the magic happen before you. More accurate and you get more productivity. But not everyone has a good speech, or at least, not the right accent. You need a bit of training to obtain the accurate result as you are look for. But let me add a point that no software is 100% accurate, it does make errors at some points, anything above 90% can be called as accurate. So it might also do that because sometimes your brain is confusing the terms and confusing the software. It works well enough even at moderate background noise and my microphone wasn't that great too. Rest is up to you to try it and judge the accuracy.
Is it capable of commands?
Probably by now you already know that it can recognize the words you spell and fill the text in the doc, but you might want to know what else it can do apart from that. Apart from the above, it can even put your mighty mouse to a complete rest, because why to touch your mouse when you can actually do pretty much the main thing of selecting menus and options with a speech command. MacSpeech Dictate executes it for you. What's more, MacSpeech Dictate understands key commands. With the XPress The Key' and 'Press The Key Combo' commands, you can enter specific keys
and even keyboard modifiers like Command, Option, Shift, and Control. That makes you more productive and MacSpeech Dictate more intuitive.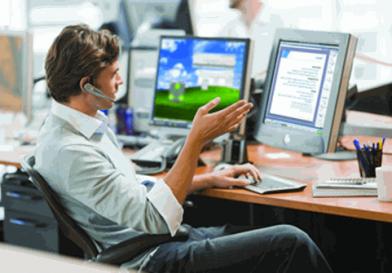 Installation and Setup:
You might probably have installed a couple of software and know that some really suck at that part. But for Dragon dictate, this part isn't a big, in-fact its extremely easy. The first step is to get the software onto your hard drive, followed by the vocabulary/grammar database. Once that is accomplished, you are almost ready to start talking to your computer.
Here we're talking about Dragon Dictate for Mac, but they do have the similar products for Windows Os and even for mobiles which are on Android, iPhone, Blackberry.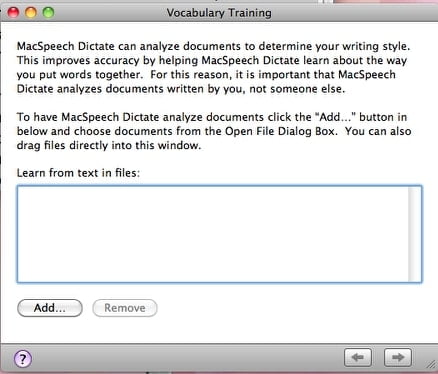 New in Gragin Dictate version 2.5
Command and dictation support for Microsoft 

Word 2011 (seamlessly combine dictation with 

mouse and keyboard

Dragon Remote Microphone application turns 

your iPhone 

or iPod touch 

into a wireless 

microphone for use with Dragon on your Mac

More finely control how Dragon formats text 

such as dates, times, numbers and addresses

New voice commands to post to Facebook®

and Twitter™
System requirements and compatibility.
Intel-based Mac; Mac OS X 10.5.6 (Leopard) or greater.

3 GB available hard drive space

2 GB of RAM recommended


Internet connection required for product registration.

MacSpeech-certified noise-cancelling microphone (included with new purchase).
Dragon Dictate for Mac was built to give you the experience you expect  from your favorite Macintosh applications – an intuitive, easy-to-use interface that dramatically boosts productivity. What's more, Dragon Dictate for Mac works with Microsoft Word 2011 as well as your favourite Apple applications, including Mail, iChat, TextEdit, Pages, Safari  and many more.
Instructional Videos
The MacSpeech Dictate instructional videos are designed to provide you with easy-to-understand, practical tips and techniques for getting the most from MacSpeech Dictate. Check them out at http:///www.macspeech.com/videos/
Troubleshooting and recommended microphones.
In case you had any trouble setting up your Dragon Dictate, they have a full time customer care team willing to help you at any time.
And if you are wondering whether your current microphone is compatible with Dragon Dictate for Mac, then you can visit this page to  check its compatibility and to see the other recommended microphones for the happy experience.
Price: Dictate for Mac is priced at $199.99.
This post is sponsored by nuance. Thanks for reading.