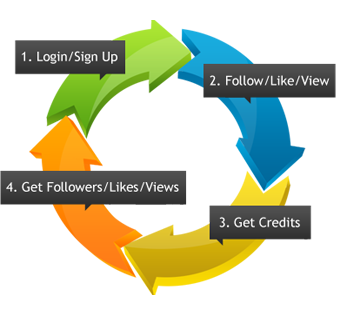 Just found this SocialClerks while wandering between various Social Media Optimization website, SocialClerks is one of the Social Media Optimization websites which creates social media connections and helps to get Twitter followers, retweets, Facebook likes, Google +1 votes, delicious saves and YouTube view etc. I even compared SocialClerks with Seekfans, which is a similar kind of Social Media Optimization website that provides the platform for Social Media Optimization but it left behind with many criteria comparing to SocialClerks. For now Seekfans has PageRank 0 while SocialClerks has PR of 3 and in WOT (web of trust) has green dot for SocialClerks but not yet rated Seekfans website.
Features of SocialClerks Social Media Optimization website
SocialClerks website acts as the platform for SMO where you get votes for social networks with less efforts
Here you get credits for voting others and you can use the same credits to get Google +1 votes, facebook likes, retweets, delicious saves and digg followers.
If you don't want to spend your time to get credits by clicking then you can buy credits using your PayPal account
According to SocialClerks, they follow all the protocols of twitter and facebook so you need not worry about account termination
You can see the complete history of the people who have followed you and voted for you.
You can get more credits by referring your friends with your referral account
Finally, it has a very attractive and user friendly interface that makes your job easy
Does SocialClerks SMO website comply with AdSense rules?
The most important question is "Is Social Clerks Social Media Optimization website Adsense safe?".. Of course this is pretty typical question every blogger asks. The answer is probably "yes" because SocialClerks follows all the rules of twitter as well as facebook, so according to them you can promote your website or blogs via this SMO platform. One should also keep a note in mind that Google has not officially approved SocialClerks to use as platform for Social Media Optimization therefore one must think twice.
Website: http://www.socialclerks.com