This post brought to you by Snapdragon by Qualcomm. All opinions are 100% mine.
Qualcomm is a leading telecommunication corporation and chip manufactures headquartered  in San Diego, California, USA. Qualcomm's Snapdragon processors powers many high end smart phones like Samsung Galaxy series, and 300+ other smart phones and gadgets available in the market worldwide.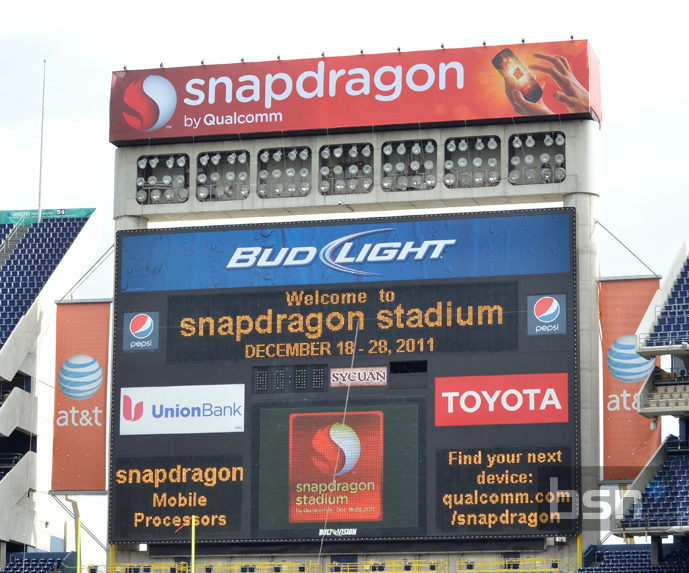 San Diego is home to the San Diego Chargers, an American football team and  Jack Murphy Stadium. Since 1997 Qualcomm has had naming rights to Jack Murphy Stadium for 20 years at $18 million. Now in a bid to raise brand awareness for its Snapdragon processors, they've changed the name of the Stadium toSnapdragonStadiumwhich is only temporary name change lasted for only about 11 days from December 18th  2011 as a part of its marketing campaign to make people aware of their powerful Snapdragon based processors.
Snapdragon processors by Qualcomm are the digital brains inside mobile devices made by leading gadget brands worldwide. Consumers who buy these smart gadgets are more savvy, they'd like to spend money on the best product they can get hands on. Qualcomm knows that its best to raise brand awareness to keep up with savvy consumers. The main aim is to let people know that with a Snapdragon processor, consumers are getting a mobile device that has a powerful all-in-one chip that maximizes functionality while optimizing battery life.  With the single, dual, or quad-core CPU, dual-core GPU, memory, DSP and multimedia functions for music and HD video, the industry's only 4G/LTE multimode modem, RF functionality, and more in one chip, all functions work efficiently because they were designed to work together.  This efficient operation means you can do more between battery recharges.
Snapdragon processors by Qualcomm are the digital brains inside mobile devices made
During those 11 days period the Snapdragon Stadium played host to a Chargers Sunday night game against Baltimore in which Chargers won, along with two college bowl games: the San Diego County Credit Union Poinsettia Bowl (Dec. 21) and the Bridgepoint Education Holiday Bowl (Dec. 28).
The name of the stadium is reverted back to its original name but the devices powered by the Snapdragon processors will be around making your life smarter with smart gadgets for a long time!