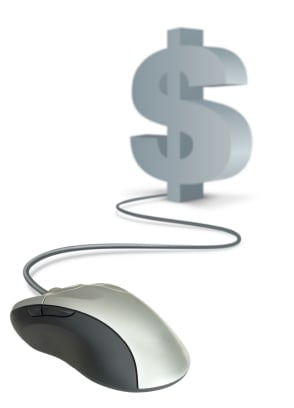 Online Payment Gateways are the vital segments of online shopping and booking websites. Technology has changed the way of shopping and in this lifestyle most of the people like to shop by sitting the comforts of their home or office using internet. As a result of this phenomenon we are seeing the growth in the number of online shopping websites and as well as booking service websites. Now days we can buy any product with few clicks and even book a train, bus or movie ticket without standing in a long queue. To accept the online payments such as VISA, Master card, Paypal and Online Bank Transfer one must install the Payment Gateway to website. It is a highly responsible job to setup the payment gateway with error-free processing as your customers won't bargain as in normal market, along with this it should be smooth, fast and secure for better shopping experience. Because customers never shop again once the website fails to serve the product with attached price tag securely. Payment gateway enables merchants to receive online payments with merchant account.
Embedding a robust online payment gateway system not only makes your customers feel happy but also remember your website in the future whenever they wish to shop. A happy buyer always suggests the website to his friends which increases the potential business.
Pre-Requisites for Setting up An Online Payment Gateway
One must need to have a Merchant Account before setting up an online payment gateway. Merchant account allows receiving payments from your customers online by credit card or any other supported payment methods. To fetch this you can simply visit your bank and apply for a new merchant account. If you already have a credit card then you can simply extend its service for your website. This is the major step to followed before Setting Up An Online Payment Gateway.
Embedding a Powerful and Secure Online Payment Gateway System
Now again the webmaster's work starts here, i.e. choosing the highly secure and reliable Payment Gateway software to receive the payments to merchant account. This one is the final but the most important step in installing an Online Payment Gateway into the website. Most reliable and secure payment gateway processors are- 2Checkout, CCAvenue, EBS, ABCpayments, ICICI Bank Payseal and HDFC Bank Payment Gateway. All of the Payment Gateway processors listed here can process VISA / MasterCard / Diners / AMEX / JCB / Cash Cards / Debit Cards / Net Banking. Payment gateway processors usually charge onetime setup fees and annual maintenance charges, when it comes to withdrawing the money to your merchant account some are instant and other allows you to withdraw your money weekly.
Conclusion
As lifestyle is getting simplified, many people use online shopping method to buy the products they wish and it is an important job of the webmaster to make the buyer happy using the adequate resources. 
Online Payment Gateway
takes the lead part in the payment process which should be selected properly.