In the year 2010, the new Indian Rupee Symbol was accepted by the Unicode Technical Committee and the rupee character was encoded in Unicode 6. The first operating system to accept and support the new Rupee symbol was Ubuntu. And then in 2011 Microsoft Corporation released an update for several Windows based operating systems including Windows Vita and 7 to support the then newly formed Indian Rupee Symbol. Also Apple supports the Indian Rupee Symbol in iOS5. With all the following advents, keyboard fabricators started including the Indian Rupee button on their keyboards. Subsequently QWERTY keyboards with Indian Rupee option started rolling the market. Here is a list of a few such keyboards.
Also read:
TVS Gold Bharat Keyboard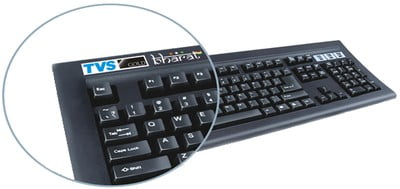 TVS was the first company to launch a keyboard incorporating the new Indian Rupee Symbol. It is a rough and tough mechanical keyboard with sculpted key caps. It supports Windows 98, 2000, XP and Vista. It uses USB 2.0 for interface with host. It's a bit costly buy at a price of approximately Rs.1800.
IBall Slim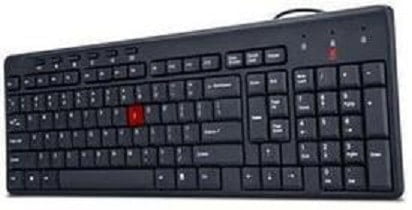 It is another keyboard incorporating the modern Indian Rupee Symbol by iBall. It's again a USB 2.0 keyboard with soft touch keys including few multimedia keys. Supports Windows 98, 2000, XP, Vista and 7. Also its spill resistant and is priced approximately at around Rs.400.
Lenovo M60e Desktop PC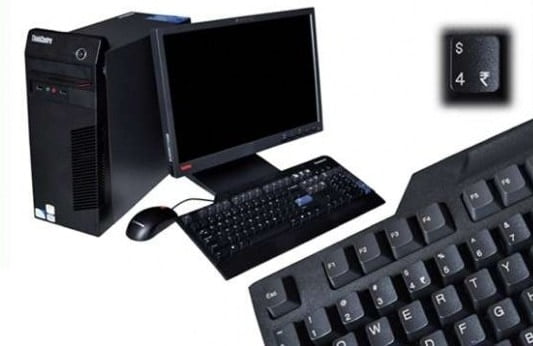 It is one of India's first Desktop PC's including the Indian Rupee key on its keyboard. It was designed according to the rules of Bureau of Industry Standards (BIS). Other features of the system include 1GB DDR3 RAM, 320GB HD and quite other old things. But not to forget it was one of the firsts to have Indian Rupee button on its keyboard.
There are many other keyboards with 2010 Indian Rupee Symbol key included in market and hopefully we'll have Rupee Symbol incorporated on all of the upcoming keyboards in future. And don't worry if you do not have a keyboard with Rupee key, check out the following video to use your existing keyboard to type Rupee Symbol.