To beat the bush on Google Play Store, Paytm and other Indian startups are reported to getting together to start their own Mini App Store.
Considering the recent moves from Google, Indian startups are finding themselves in tough places. The ban of Paytm for around seven hours from the Google Play Store, just a day before the Indian Premier League was scheduled, left Paytm Founder & CEO Vijay Shekhar Sharma and his thousand employees in for a rude shock.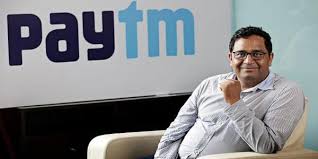 'Google's policies have to adhere to the law of the land', was quoted by Paytm spokesperson.
In their defence, Google released a statement saying that it doesn't allow online casinos or support any unregulated gambling apps that facilitate sports betting. However, It had an altogether different story to tell. Although by the end of the day, Paytm was back to the Google Play Store, questions regarding the short ban on Paytm, left the Indian startups in a tenacious state, which has triggered this new invention.
In contrast to the monopoly of Google, Paytm has initiated an android Mini App Store. This push for self-reliance is a move made by the digital payment giant to aid the startups to extend their services to the people, bypassing Google App Store gateway. It has enabled the listing and distribution of the mini-apps from within its app with no charges applied. This is ought to be a direct challenge to Google's dominance in the App Stores.
This new Paytm's Mini App Store helps users to access separate apps on a single platform. The users can visit the Paytm store to browse, discover, and pay without separately downloading and installing them. Over 300 app-based service providers are said to have already registered with Paytm's App Store. The companies like Decathlon, Ola, Rapido, Netmeds, 1MG, Domino's Pizza, FreshMenu, NoBroker, have joined the Paytm app store, the spokesperson from Paytm said.
With the same functionalities as any custom built mobile website, this new mini-app, is a hybrid solution that will makeover a website and an app. With its own developer dashboard analytics, marketing tools, and payment collection methods, this mini-app promises to provide a fair chance of play to the rising startups. This app store has been running in beta with select users and has witnessed over 12 million visits in September," the company said in a statement.
Payments Council of India Founder Patel said in the 29 September note that Google can't force Indian developers to use Google billing and charge a commission for it. With regard to this, the new in-app payment options include Paytm Wallet, Paytm Payments Bank, and UPI at a 0% fee which gives new software developers an added incentive. However, there is a 2% charge (plus GST) levied by the company when payment is made using a credit card, debit card, and net banking.
Also Read: Apple Launched First-Ever Online Store For India On September 23
Last Monday, Google had issued a missive reiterating its policy stating that it will deduct 30% commission for all in-app purchases for digital goods. Startup founders of over 50 Indian startups including Vijay Shekhar Sharma of Paytm and Harshil Mathur of Razorpay, expressed their unhappiness over this sudden imposing norms laid by Google. In a tweet discussion last week the possibility of creating an Indian app store was put forth by these Indian startup Founders.
Industry body Internet and Mobile Association of India (IAMAI) said that just because Google owns the gate and the gateway to the digital ecosystem of this country, they should not act arbitrarily and enforce their rules and regulations which are contrary to our country's laws.
In a press release, Vijay Shekhar Sharma, chief executive of Paytm, said. "I am proud that we are today launching something that creates an opportunity for every Indian app developer. It's Mini App Store empowers our young Indian developers to leverage our reach and payments to build new innovative services. For Paytm users, it will be a seamless experience that doesn't require any separate download and enables them to use their preferred payment option".
This positive move in the battle against Google's Play Store has the potential of being welcomed by many Indian developers. It is considered as a big move under the Atmanirbhar Bharat mission drive as the digital spending of the consumers is in India only. In order to lure small startups, Paytm has said that mini-apps can be set up using HTML and javascript. It also claims that two developers can complete the integration of the web app within just two weeks.
Indian startups take this as a big boon as they don't want to spend big on apps and clearly don't want to give Google a 30% cut on their in-app purchases.
Google's Play Store is mandatory to make use of Google Mobile Services, which includes other apps such as Google Maps. Hence, owing to the network effects, other app stores have not been able to catch up with Google Play Store. It's time to see how the new play store survives amidst this cold war.