A happy news for people who do find great interest in using phone browser to buy items of their choice at retailers online. Making payments from mobiles is not new and these days, many Mobile payment retail services have sprung up to render their best possible services. Yet, another company by name simply tap has taken initiative to introduce an application and SMS services this summer.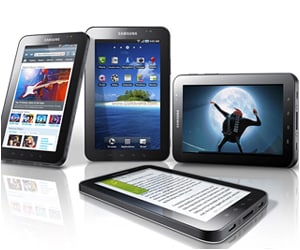 Motive is simple, help consumers to get easily connected to retailers online and make bookings and also make payments through mobiles to concerned retailer outlets. Of course, this is in the experimental stage and more retailers are expected to enrol with simply tap online company, to accomplish the goal set of this money payment online company.
Mobile users are still not clear about the kind of operating system the company is preferring to operate. Even a slightest rumour to a positive edge, will for sure, pull in many phone users to use phones providing this facility and to own those phones, many may decide to sell Mobile phone for cash on exchange with mobile phone recycling.
This application is designed strictly to be adaptable by every phone handset in the UK markets. Smartphones may support this application, but could it be operated even on ordinary phones. Any ways, the company plans to establish its' reputation by making the application available to all phone users.


This application allows a consumer to buy products on phones via codes seen in-store and in ads. The company received a positive feed back from big players like Carphone Warehouse and Best Buy as they are said to be key shareholders. Carphone Warehouse owns a share of 20 per cent whilst its  American  counterpart, Best buy retailer has a pie of 40 per cent.
How could a customer operate this facility?
Online services for money payments promises to stretch out their services to every handset brand to every mobile network. After completion of initial formalities, phone users are free to make use of the service. Buy products by entering retailers product code. At the registration end, phone user may be asked to enter few details. Detailing name, address, preferred delivery address and debit or credit card details.
Buying process:
In the initial stages, services could be targeted to select retailers. Product quotes 'must have' match with retailers existing codes. At a later stage, the services will be extended with QR codes and pictures. As and when a customer sends requesting for a product, simultaneously retailer gets customer request data updated on the website. Retailers are held responsible for the product delivery after bookings. The company's marketing director Nick White plans to create a digital and social media campaign to raise awareness and advertising partners are most likely to be digital agency ORM London.