Well, you might think you are smart enough to not loose your precious mobile phone. But, are you really that smart? (That's the kind of question that i've been dodging for a while). Anyway, everyone on this planet, rich or poor, male or female will have a bad-mobile-day. Yeah sounds stupid. But what will you do if you loose your handset? May be that's a good reason to buy the latest model of some blackberry look-alike(or, are you going to cry?). I'll tell you exactly what you'll do. You will remember god and if the mobile was costly, you would pray(read as beg). That's right, you will come to google and do the google search. So what i have done here in this article is, i have saved your time and to some extent lessened your internet bill by suggesting the best possible approaches when you loose a mobile.
No 1- F-Secure Anti-theft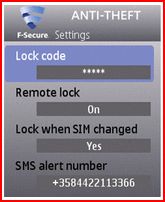 To prevent your data from being stolen, you can simply use F-Secure Anti-Theft. Using this application you can track your lost phone, lock it remotely, and also remotely wipe out all the data.
If your phone is stolen, you can send a text message to your phone to find its geo-location.
No 2- Whereismycellphone


If you can't access a landline phone, you can go to WhereisMyCellPhone and dial your number for free. Simply type in your number and let it ring until your phone is found. No registration required.
note: this works only in US and Canada.
No 3- Blueretriever

BlueRetriever lets you create a wallpaper for your phone that has a site URL and an ID number on it.If anyone finds your phone on a park bench or a theatre, they can go to the website, type in the ID number, and they will be able to find out the owner of the cell phone. You can also announce a reward, which you can put up yourself, of up to $100 in gift cards or donations with Kiva. Site registration is free and it supports select devices only.
No 4- Mobiwee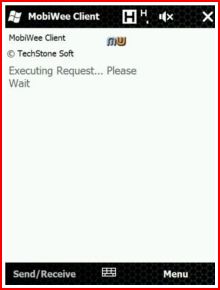 Mobiwee is another useful application whic can be used on iphone, android and windows mobile. When you lose your mobile, you can access the GPS in the phone to send a signal back and trace stolen cell phone on a Google Map. If you feel you will never get your phone back, You can lock it with a password and even wipe out the complete data
No 5- itag
If you are using an Android phone, you need an application like iTag. Once installed iTag allows you to view your phone's location, make it ring from the website even in silent mode, lock the keys, back up your contacts, delete all the data on the phone.This is one of those all-in-one kind of application.

PS: The best thing to do however is, not to buy a costly phone.