The robots haven't just come down in the workplace, but they are now significantly impacting people's social lives with their advancements. By presenting great productivity, they are rapidly replacing their human counterparts. Humanoid robots are particular types of robots that resemble humans and mimic human emotions and interactions.
One such multi-tasking humanoid robot is Mitra. Developed and designed by the Indian startup company of Bangalore Invento Robotics, this fantastic robot gained a lot of attention by manifesting robotics' real power in the pandemic's difficult time.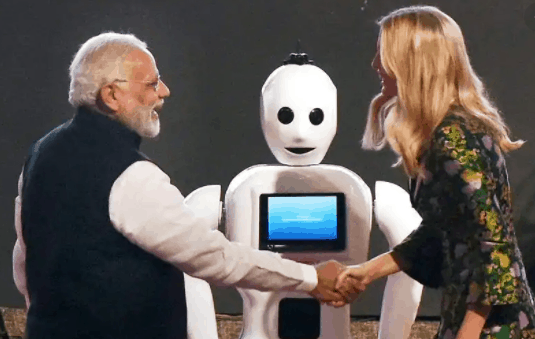 Same as its meaning, 'Mitra' proves to be the true friend in this time of crisis. It is shoving aside nurses and doctors in the hospital and playing an incredible role in treating COVID patients. Recently Yatharth hospital in Noida has deployed this robot for counseling its patients, monitor its ward, and connect corona patients to their friends and relatives. Are You Ready for COVID-19? A Look at the Future of Remote Work.
"For patients fighting COVID, seeing a humanoid with whom they can interact with brings positivity, generates good hormones, and helps with their mental well being. Apart from that, Mitra also helps out the health staff," says Dr. Rahul Singh, HOD, COVID-ICU, Yatharth hospital
All about Mitra
The five feet tall humanoid robot was specially designed to assist in hospital management and increase workplace productivity. It gained a lot of media coverage in 2017 when it was first seen greeting Ivanka Trump, senior advisor to the U.S President. It also interacted with Indian Prime Minister Narendra Modi.
Its features like multi-language speech recognition, best resolution camera display on the chest, seamless independent movements, and obstacle detection allow it to interact with the humans. Mitra Robot is was intended to be utilized in banks, hotels, weddings and birthday parties, cinema halls, malls, hospitals, and airports.
Features:
It has a good battery back up of 8 to 10 hours.
It is made up of fiberglass and equipped with a touchscreen.
It interacts with users through facial and speech recognition.
It can move its elbow, shoulder, and finger, allowing it to welcome guests by doing 'namaste' and beckoning people.
It is capable of speech synthesis in three regional Asian languages Tamil, Sinhalese, and Hindi.
Mitra's role in hospital management
Mitra robot has all the features required in the humanoid robot to assist the hospital. Amid COVID can perform incredible roles that cannot be undertaken by human beings. It is majorly used by patients who cannot use the phone. Mitra can be used to perform the following tasks in a hospital:
Screening – With the help of advanced computer vision, it can do precise thermal screening in a few seconds and ask relevant questions.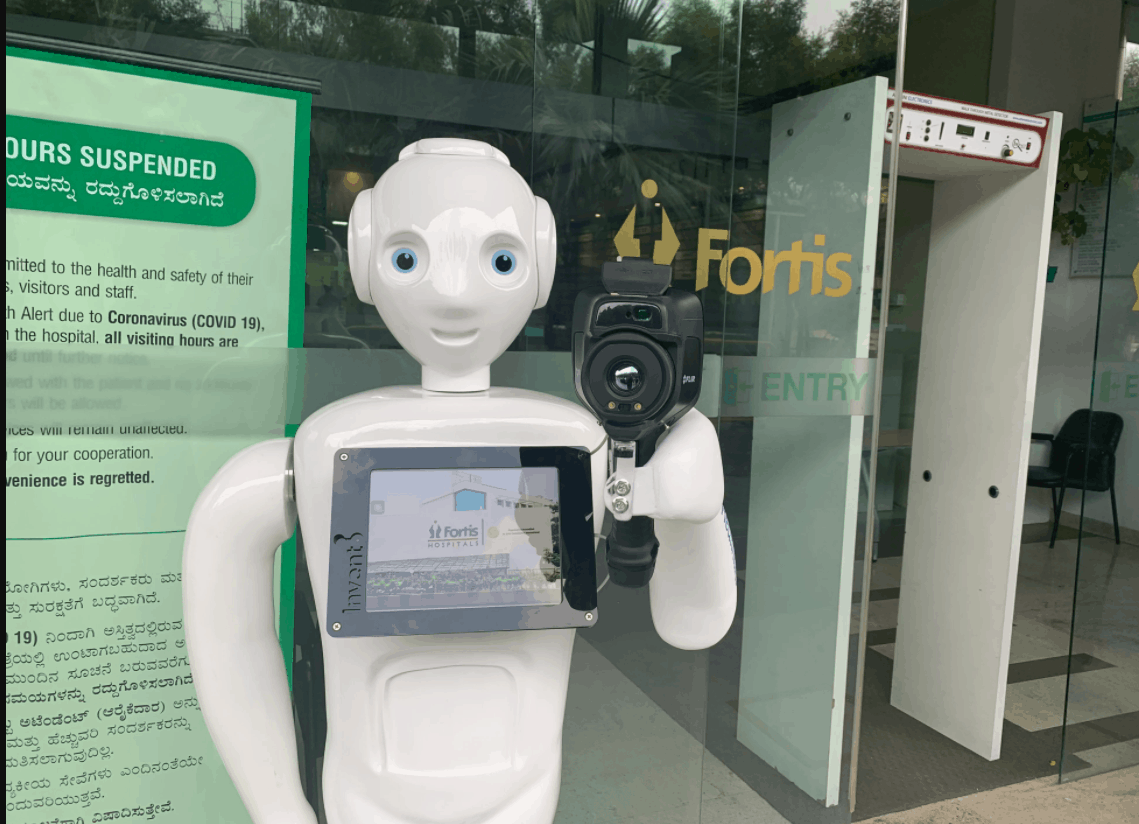 Registration – It can collect patient's info over voice and can also cross-verify it. Used for this purpose, it can help reduce the risk by narrowing healthcare workers' exposure.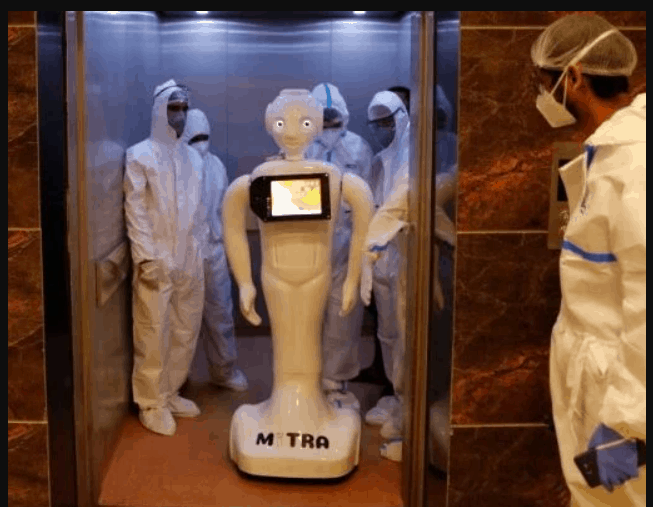 Family connects – It has the display on its chest that allows the patients to connect to their friends, relatives, and doctors who cannot access the ward.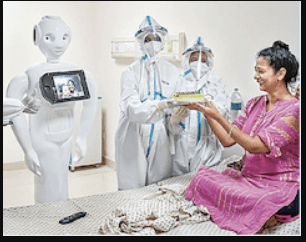 Feedback– It can record feedbacks given by customers, which can help in future analysis.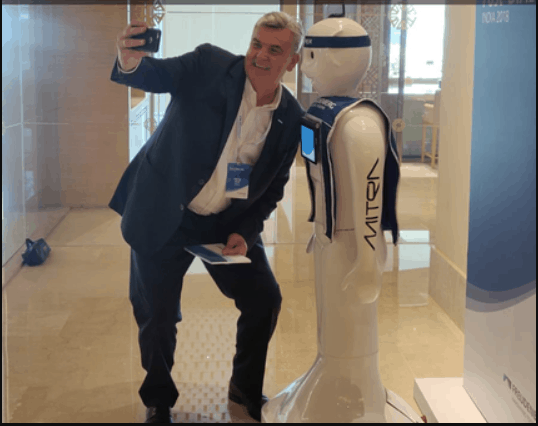 Tele-consultation – Mitra can actively interact with patients and set up a remote consultation with doctors.
Employing this humanoid robot cost 1 million rupees ($13,600) to the hospital, according to Yatharth Tyagi, director of the company that runs the hospital.
This robot is motivating patients to keep a positive approach and helping in their speedy recovery.
"I feel connected to my family; we mostly discuss my health. I am feeling a lot better now," says Makhanlal Qazi, retired government Bureaucrat suffering from COVID-19.
Leading hospitals like Fortis, Appolo, and Phoenix hospital are already using Mitra to fight back in the pandemic.