Well the long rumored iPad Mini is finally here. Apple unveiled the smaller version of its market leading Tablet, the iPad at an event on 23rd October. The tech folks have been calling the iPad Mini the worst kept secret as it was pictured with all the details several times before launch same as the iPhone 5 which was already seen way before launch by everyone reading tech blogs. It seems Apple's security has loosened up since Steve Jobs as earlier there every device would be a surprise.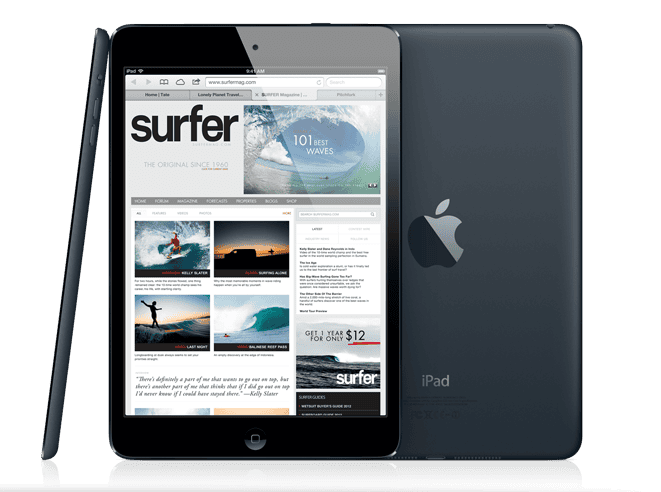 Coming back to the iPad Mini, the name suggests truly it is the smaller version of the Apple iPad with a 7.9-inch display which will be going head to head against the likes of Nexus 7 and Amazon Tablets although the iPad Mini does not share the price of others as it is priced higher. To put it more simply, it is a shrinked iPad 2 as the  as it packs the same 1,024 x 768 display which seems a great move as it means that developers don't need to rewrite their apps for the newest kid on the block although the Retian lovers amy be disappointed as its nowhere close to it with ppi at just 163 pixels per inch (ppi).
The hardware seems to be the usual Apple that means nothing short of impressive to say the least. It is 7.2mm thick, weighs approx 300 grams which is less than half the weight of the full-size iPad and is said to be manufactured with an "all new" process that gives it the same anodized edges as you'll find on the iPhone 5.
The Tablet is powered by the A5 chipset which we first came across in the iPad 2 and it is the one that also powers the iPod Touch which was unveiled recently. It has a front-facing 720p camera which should be great for Facetime calls, a 5-megapixel camera in the rear as well. It also includes the brand new Lightning connector which debuted on the iPhone 5 so it should make it the universal connector across Apple devices.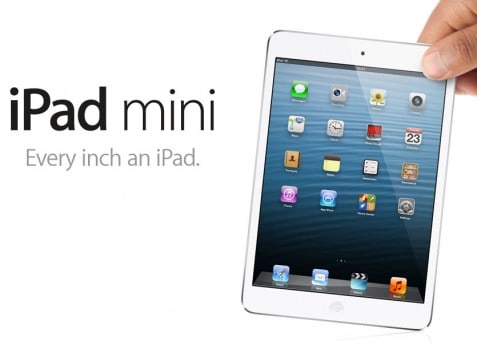 The Tablet also features an LTE modem if you buy the cellular model. Apple promises 10 hours of battery life from the device.
The base model iPad Mini pricing starts at $329 for the Wi-Fi-only version with the usual 16 GB storage. The higher storage versions and 4G LTE options are available as well, the prices for Wi-Fi-only versions are as follows: $429 for 32GB, and $529 for 64GB. If you want the cellular versions, prices are $459, $559 and $659 for 16, 32 and 64GB, respectively. The pre-orders begin Oct. 26 and shipping starts with the WiFi version which will start to ship Nov. 2, and the cellular modelare expected to come about two weeks later.
[youtube]http://www.youtube.com/watch?feature=player_embedded&v=uFUSVaqSaxQ#t=0s[/youtube]