HTC One X is from the HTC's One series the Predecessor of HTC Inspire 4G, HTC Vivid. HTC Presents the One X with powerful quad-core processor and Android™ 4.0 with HTC Sense™ 4. That gives you fast web browsing and also extremely seamless picture quality and gaming experience. And no doubt about it you will definitely love the design, A clean design meets 4.7-inch  HD 720p touch Screen with rounded piano-gloss sidewalls. HTC One X has a awesome  camera and its lets you take photos while you shooting HD videos. And also you will love the sound clarity of HTC One X .
Also read:
HTC Explorer: Latest Android Device Announced by HTC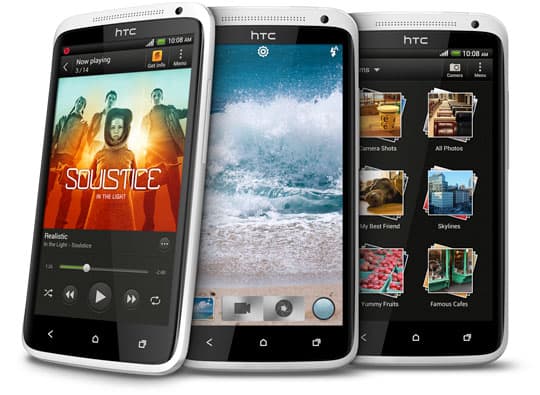 Features of HTC One X
[youtube]http://www.youtube.com/watch?v=tFdInvU1w4Y[/youtube]
Capture video and pictures at the same time
The camera on HTC One X is One of the most efficient and fast start up. it will start With in a second so it never lets you Drop your any moments from it. The photo and video capture buttons are on the same screen so it's very easy to switch from one mode to another.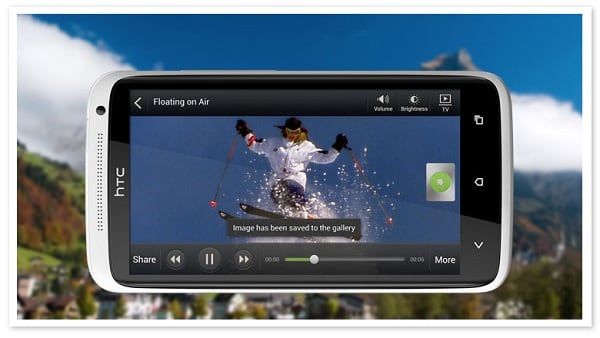 Continuous shooting
With Continuous shooting you will never ever miss a short from your camera. You just press and hold the shutter button now the camera capture the pictures till you release the shutter button, Great isn't it ?
Authentic sound for all media
HTC One x 's sound quality may be a different experience, And integrated music experience makes it easy to access all your music libraries, favorite audio apps and Internet radio simultaneously from one suitable location.
Quick access to your top apps
Access your favorite Apps very easily and quickly with a single touch, Now you can set your phone to get quick access to your weather updates, stock information and also you can see your friends Facebook status and your to-do list also.
Overview On Camera, Sound & Design
Amazing camera
You never miss a shot from HTC One x 's camera. It will capture every moments of your life which you never wanna miss ever, Because it will start with in a second, And you can take photos while you shooting videos  also will get the best picture at any condition of bad light or back light or any thing it doesn't matter to get your photos. The Rear Camera is 8MP and the front Camera is  1.3MP.
Authentic sound
HTC One X presents Authentic sound with Beats Audio™ that you will definitely love it whether you playing a music or game or if watching video. The device only comes with a standard set of headphones that gives u massive sound clarity and the original affect of true voice.
Minimalist design
The beautiful Minimalist design gives you a perfect and stylish look, Minimalist design meets a 4.7-inch infinity screen with smoothly rounded piano-gloss sidewalls, and curved back gives more beauty to HTC One X.
[youtube]http://www.youtube.com/watch?v=h0sKSHD0Y1U[/youtube]
The configuration of HTC One X
Size: 134.36 x 69.9 x 8.9 mm
Weight: 130 grams with battery
Display: HD 720p touch
Screen: 4.7-inch (1280 x 720 resolution)
CPU speed: 1.5 GHz, quad-core (global version)
Platform: Android™ 4.0 with HTC Sense™ 4
Memory: Total storage : 32 GB, RAM:1 GB
Bluetooth with aptX™ enabled (Bluetooth® 4.0)
Wi-Fi: IEEE 802.11 a/b/g/n
Sound enhancement: Beats Audio™
Battery Capacity:1800 mAh
Conclusion
These are the key features and overview on HTC One X Android smart phone. The new features included in HTC One X is must be new experiences form HTC that you will love it. So do let us know which factor is you loved more.