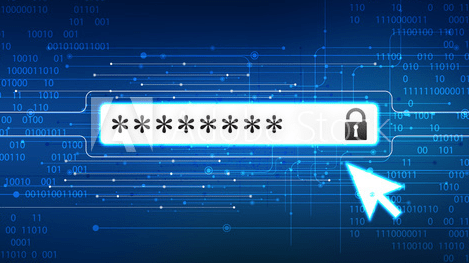 There can be many reasons to hide your files and folders in your computer, but they all begin with just one thing which is your privacy. To ensure that no one gets unauthorized access to your folders, the best option is to password protect them.
The only difficulty is that Windows doesn't have a native password protection system specific files and folders. However, with the right know-how, this problem can be easily resolved.
In this post we will let you know how you can secure your folders with passwords in Windows 10 with some handy methods. Just follow these simple steps:
Using a Password Protection Software
In order to keep your files and folders hidden in your PC from the prying eyes of your family members that a simple password protection program will be perfect for you.
Wise Folder Hider is a simple-to-use tool to lock your sensitive documents from being accessed. You can use this tool to hide and lock your files, folders and USB drives. The program has a straightforward drag and drop functionality with an option to apply individual passwords for additional security. Moreover, unlike other similar programs, this tool can hide your USB drives.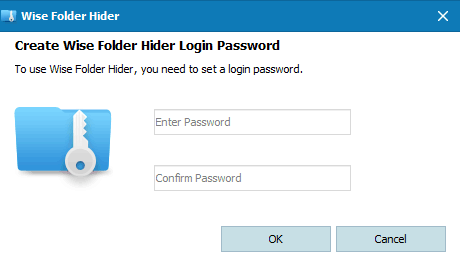 Once you install and launch Wise Folder Hider, you will need to create a password which will be required to get access to your locked files and folders.
If you ever forget the password in future, then you can easily reset it with the "forget password" button. The password reset link will be sent to your registered email address.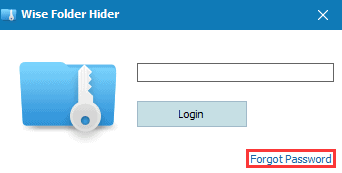 In the main interface, you can use the "Hide file" tab on top left hand side of the window to lock files, folders, and USB drives. Now, whenever you need to open a file, just click "Open" next to each item. To create an additional password for an item, just click on the upside arrow next to it and choose "Set password"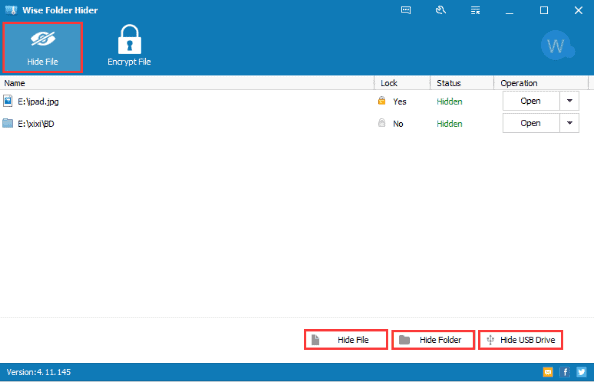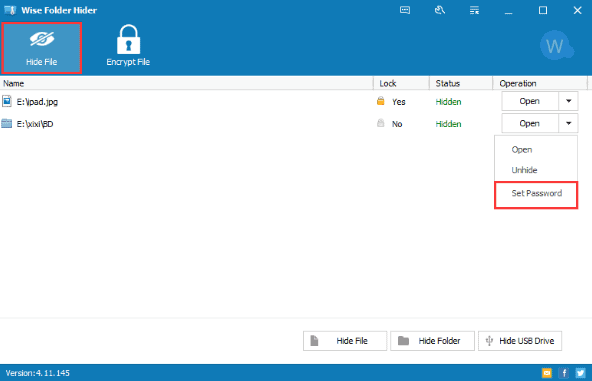 Please note that you cannot recover your password for free version as the program needs a sign up. Also, the free version comes with certain bloatware, so make sure you decline it while downloading the tool.
Using a File Archival Program: 7-Zip
7-Zip is one of the best archive software for Windows. It is a free open source software which can be used to password protect a file. Here is how you can use 7-Zip to encrypt files and folders in a Windows 10 PC: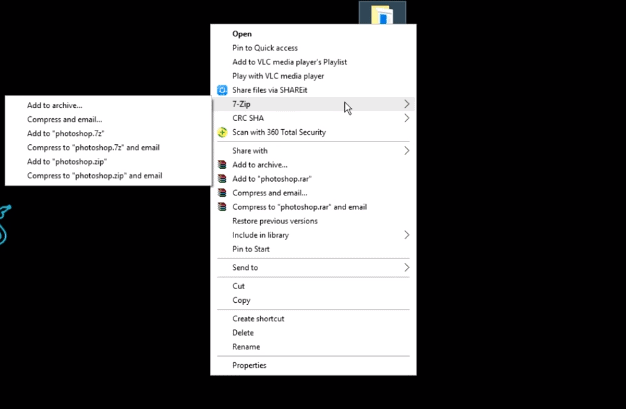 Click on "7-Zip" in the drop-down and then click on "Add to achieve"
In the next dialog, enter the name of the encrypted file and choose the location to save it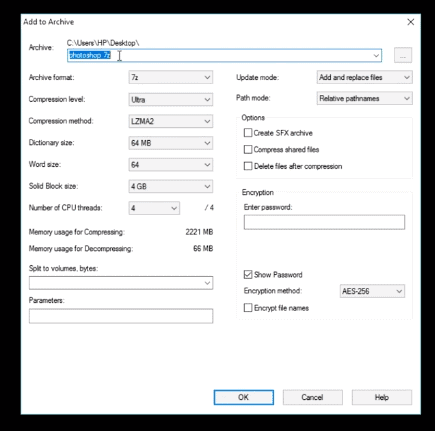 Enter the password in "Encryption" text box, and click "OK".
Depending on the size of the file and folder, 7-Zip may take a few minutes to complete the work.
Using the Built-in Encryption Feature in Windows
If you are reluctant in using a third-party program, then Windows 10 comes with a built-in encryption feature to protect a sensitive folder and its content over shared networks.
To encrypt a folder in Windows 10, follow these steps:
Chose the folder that you wish to encrypt and right-click on it.
Go to "Properties" and navigate to "General"—"Advanced"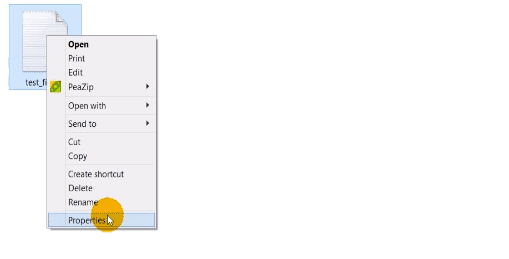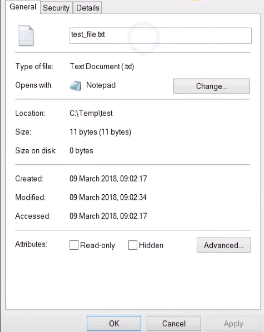 In the "Compress or Encrypt attributes" section look for "Encrypt contents to secure data" and check the checkbox next to it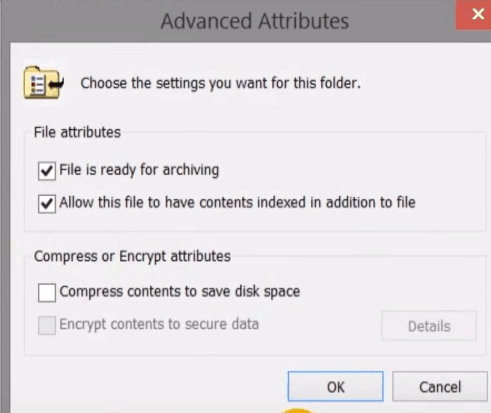 Click "Ok" and confirm when a prompt pops-up.
Your folder will now be encrypted and will turn green. This folder can only be accessed by your account; however, anyone who has logged in to your PC can access it without a password.

Wrapping up:
We would recommend using a third-party software to protect your files and folders as it is the most convenient way to do the same and also offer more security than built-in Windows security features. Also if you are password protecting any folder, make sure that you create a backup of the non-password protected one in case if you ever forget the password.