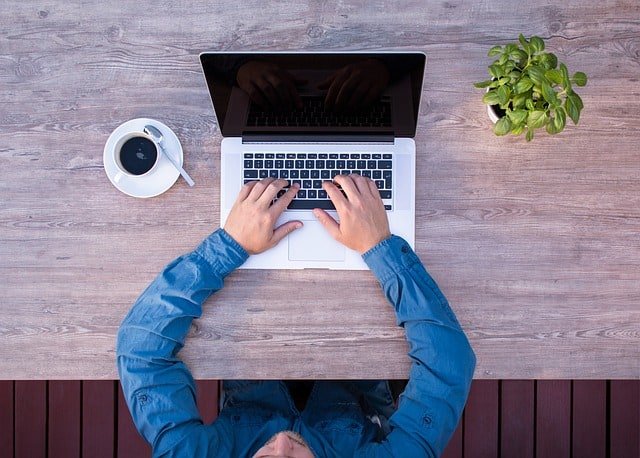 Creating a productive work from home space will help you set up your schedule and start working on your own terms. If you have a big team, coordination and productivity might be a concern, but there are employee monitoring software to help you with time tracking and productivity levels.
Here are some tips and tricks on how to create a productive work space.
#1 Find the Best Corner of Your House
The first thing you should do is to find the best corner of your house. This does not necessarily mean that the corner should be absolutely perfect – on the contrary, the best corner is what you yourself find comfortable rather than what is logically more comfortable. For instance, if you like sitting by the window, then set up a place next to it.
You need to keep in mind such criteria as lightness, the ability to sit straight at a desk, the ability to place drawers and shelves nearby, the ability to get rid of unnecessary noise, and your personal feelings about the space. this is the first step towards creating a productive work from home space.
#2 Declutter the Space as Much as You Can
Once you decide which corner you like the most (by the way, "corner" does not necessarily mean an actual corner, but rather a part of the room or an entire room), you will need to declutter the space as much as you can.
Keep in mind that decluttering is not just the process of cleaning up and getting rid of the dirt, but also about getting rid of the things you won't need. These include unnecessary tools, used papers, books that you won't be reading while you work and so on and so forth. Anything that can distract you from work should be put away.
#3 Regularly Clean Up Your Home
At the same time, you need to remember to keep your entire home – house or apartment – clean. If you don't set aside time to clean up your home and only look after your space, you will constantly have thought at the back of your mind telling you that there is a mess in the rest of the house.
The best solution is to do the cleaning regularly in small portions instead of doing a complete makeover every once in a while. For instance, putting your clothes on their places and wiping the dust every day will help you prevent those situations when you need to do everything at once.
#4 Add Some Greenery in Different Rooms
Plants, even small cacti or succulents, can give brighter splashes of color in your home that will please the eye and make the rooms look livelier. But if you decide to go crazy with this and get many big house plants, you might even turn your home into a kind of jungle that is most suitable for people who like living in the countryside (read: it's not a bad thing).
If you don't want to get too many plants because you don't have time for them, make sure you get at least one for your workspace. This could be a small cactus that doesn't require very regular watering. With time, you might even start feeling protective about it.
#5 Outsource Part of Your Tasks
Outsourcing is not a new thing and has been practised both by freelancers and by big companies. One of its main benefits is that it can significantly reduce the workload of employees and even reduce costs while maintaining high quality.
To get started with outsourcing, determine which tasks you would like to outsource. Then, find those who can do these tasks. For example, if you write, using a writer from Best Writers Online can be the path to take. This way, you will be able to choose a writer at a good cost with a good reputation. This is one of the best productive work from home these days.
#6 Buy Some Scented Candles
Scented candles are beloved by millions of people who either want their homes to smell good or want to relax. However, they can actually be very useful to those who want to become more productive work from home space while working at home as a freelancer or remote worker.
Scented candles that use essential oils are known to promote relaxation reducing stress and anxiety. This will help you to think more clearly when you are struggling to keep up with all the deadlines. When you take breaks and perhaps want to a quality nap, lighting such candles will help you sleep better and get your energy back. Hence boost productive work from home.
#7 Bring in The Essentials to Your Spot
Now that you have set up certain things in your small workspace, you need to bring in the essentials for your work. If your space is bare, you will need to start with a good desk and chair. Then, you will need to move on to drawers and shelves. After that, bring everything else you will be using.
Get your laptop and any other devices you need (e.g. graphic tablet for illustrators). Find a notepad and some pens or pencils to make notes when you need to jot something down quickly. Perhaps even place some encyclopedias or guidebooks on the shelves if you need such. In other words, get everything you need.
#8 Have Some Snacks and Drinks at Hand
It's true that eating while doing something else (working, reading, watching TV) is not a very good habit. That being said, having a cup of tea or coffee at hand will mean that you no longer have to get distracted every time you want to drink.
You can also keep some snacks nearby as long as they are not going to make you too full. For example, dried fruits and nuts require more chewing, but they are also more nutritional than other fruits while not being considered heavy food like meat.
#9 Approach Your Workspace as You Would an Office
Having the right attitude when you get to your workspace is crucial if you want to be productive work from home. This is why you should view it like you would a regular office. Set your mind to "work" mode and start doing everything one by one on your to-do list. This is something you should treat seriously.
#10 Change the Scenery Up from Time to Time
Last but not least, change the scenery up from time to time. You don't have to stay at home to work all the time. Instead, look for coworking spaces where you can meet new people and get a unique experience. You can only start traveling and working as you visit different places. As long as it clears up your mind, it will be time well spent.
Final Thoughts
To sum up, creating a cosy yet productive work from home space is easy if you follow these simple steps. Have we mentioned all of them? Leave a comment about your favourite best practices for creating productive work from home!
About the guest author
Dominic Beaulieu is a gaming enthusiast turned tech writer who covers an impressive variety of topics like design, development process, game marketing, and helps developers with spreading the word about their creations. He is a fluent French speaker, who also has mastered Dutch, Norwegian, and Swedish. He has experience in software translation, tech counseling, project management and digital marketing tailored for startups. He's a writer for Translation Client Zone.