DVD rippers are an extremely useful way to digitize DVD copies into digital file for playback everywhere. The process in itself is not extremely complicated, as long as you've the right software to do this. As it is, windows does not come preinstalled with any such software and therefore the need to be aware of the best DVD rippers out there arises.

We in this article compare two of the most used free DVD rippers out there – handbrake vs WinX DVD Ripper and try to give you a clear picture as to what are the strengths and shortcomings of the two respectively.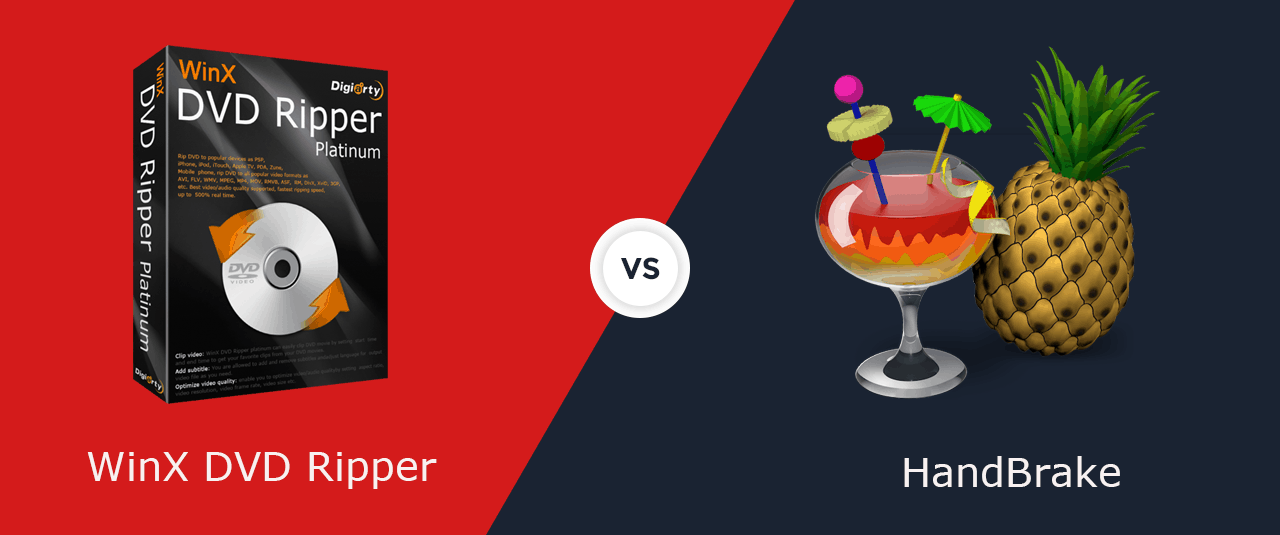 Handbrake vs WinX DVD Ripper – how are they different from one another?

Generally to say, if you're looking to rip any general DVD, which isn't copy protected – the handbrake DVD ripper is the best option out there. However, if you're to rip any DVD that is protected and homemade DVDs, this can only be done through the WinX DVD ripper.

Handbrake therefore has the constraint of only being able to rip DVD's that are not protected into MP4 and MKV. Saying which, DVD's that we buy from the market are mostly in fact copy protected. In order to rip these DVD's through handbrake, one needs to install libdvdcss, this allows the handbrake software to access the DVD and rip it.

What is the process of ripping DVD via handbrake?

It's quite straightforward and there's very little technical jargon involved in this. We explain the same in a few simple steps:-

Insert the DVD you want to rip and click on "source" and select the DVD, the software will now scan it.
After a few minutes, open the title drop down and select the most appropriate running time as per your DVD.
Now, browse to the location where you want the file to be saved and give it a name.
After this, choose a preset that matches with the file format that you are about to rip.
Click on the start button and let the ripping process begin.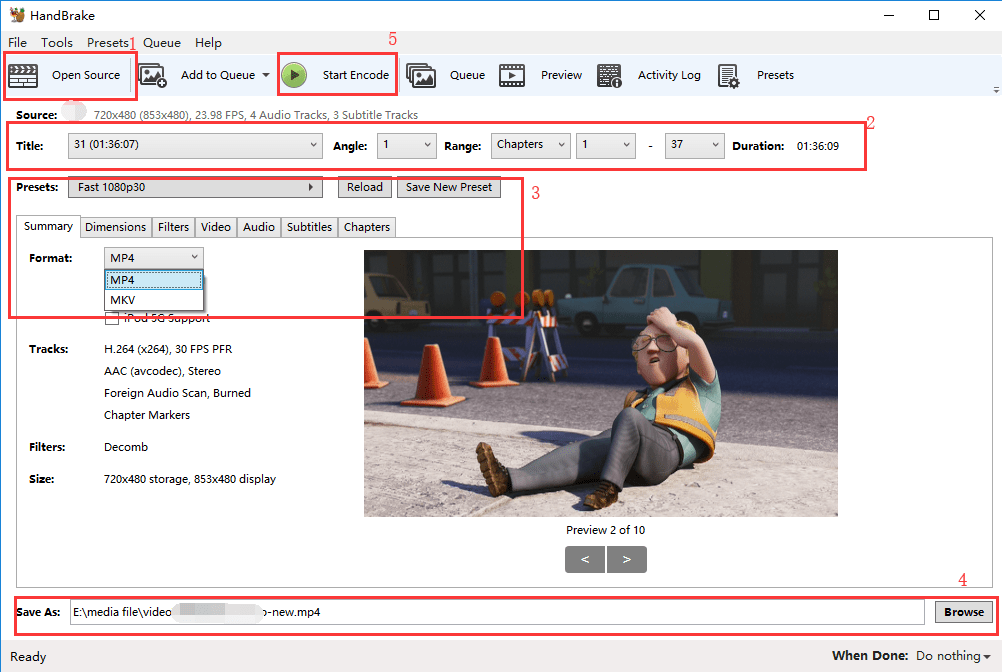 What is the process of ripping DVD via WinX?

The process of DVD ripping via WinX DVD Ripper is even simpler as compared to handbrake. The process can be understood via the below steps:-

Select the DVD to be ripped via the top left menu.
Select the output file format (which is the file format of the original DVD)
Hit the run icon and let the ripping begin
You'll find plenty of technical features like aspect ratio, codec type etc but it's best not to interfere with them, unless you know what you're doing in detail.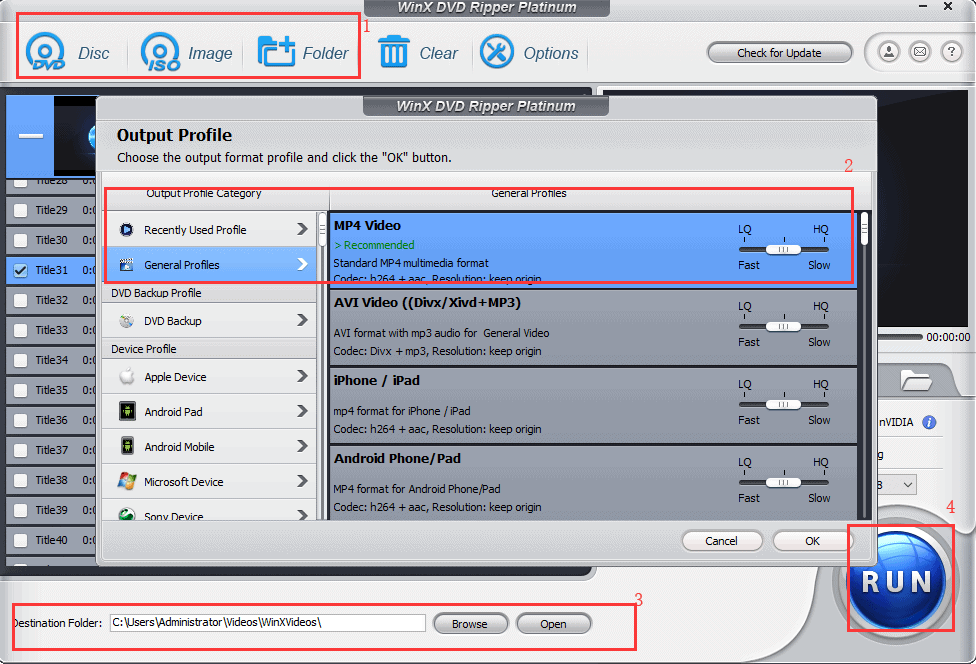 Why should you use WinX DVD ripper over Handbrake?

If you're looking to rip your DVD's at the fastest pace possible, this is made plausible via the option of hardware accelerated speed that is a feature of WinX DVD Ripper.
WinX DVD ripper takes approximately 9 and a half minutes to rip a DVD to MP4, handbrake will do the same task in 11 and a half minutes. Moreover, the file size after conversion also drastically varies between the two. In WinX case, the file size is approximately half, as opposed to the file size post conversion with Handbrake.

350+ file types are offered as DVD to digital conversion in WinX, which is massive and will require you to install no additional plugin. In Handbrake though, the choices are limited and you're likely to install plugins for a complete experience.
It is also to be noted that WinX is known to be able to rip 99-titles DVD, Japan DVD, workout DVD and old/damaged DVD's, which speaks volumes of it's ability to give the user a complete experience. Handbrake on this aspect doesn't really give any outstanding performance.
Lastly, WinX also allows you to convert DVD into the file format of ISO with original quality of the file intact. Handbrake too offers ISO conversion but the quality part is drastically different. In our experience, WinX is able to provide far better quality as opposed to Handbrake in terms of ISO conversion.
Overall, WinX provides more efficient DVD ripping. It puts less load on your PC, comes with wide variety of conversion options and doesn't therefore require additional plugins to be installed. It clearly is the best DVD ripper out there.