Many people dream of working from the comfort of their own home – some even stay awake to pursue those dreams – but what nobody ever tells you is that it's tough. If you're not chasing work, you're chasing invoices, and in particular the service industry can be one bumpy ride.
I worked at home for a few years as a web developer and internet marketer. I saw through the austere times as well as the times of prosperity, and even though I work in a full-time job now, I certainly never regretted my decision to go freelance. During those years I learned a lot about what can help the day to day running of a business. In this article I would like to discuss a few tips which can help you stay strong through the hard times.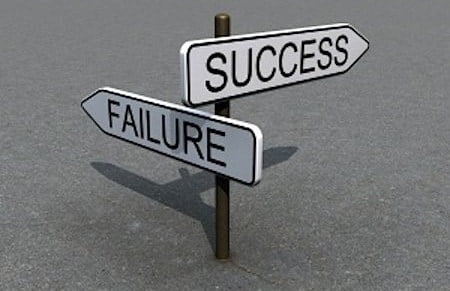 Plan everything, and have a backup plan too!
If there is one thing I learnt it's that you need to plan your actions – and have a backup plan, because things rarely do go to plan! Sounds like a paradox? It is, but this doesn't mean you would be better off without one.
Remember the mantra – if you fail to plan, you plan to fail. In business, this is very true.
Set yourself a weekly schedule. What helped me most was putting this schedule together on a Sunday evening which prepared me for the week ahead. Of course, you need a long-term business plan in effect to be successful, but don't discount the here and now.
Get OUT there
It doesn't matter what you do, you need to network with those in and around your business niche. This won't only help you to keep sane, it will give you insights into what is going on within the industry and keep you on the radar of people who could potentially help you out (or vice versa) in the future.
Every city hosts networking events, and major cities host conferences for just about every industry going. So hit the internet and find the get meet ups near you.
Save money wherever possible
Isn't it odd that the richest people also seem to be the tightest with their money? That's because you don't accumulate wealth by being frivolous with your cash! Open a savings account and put money aside for a rainy day, for tax or, if you are really flourishing; a treat next time you win more work. Keep everything work-related somehow, and reward yourself when you achieve a goal. Don't spend money without purpose, at least for the first year.
This post was written by Matt of Gift Scoop. Gift Scoop reviews a number of work at home products for people who run small businesses and work from their home or shared office space.