There are many different PCB design software packages on the market and getting the right one for a credible designer is key in order for them to provide the best designed component to their customers.  With technology changing at a significantly fast rate and the voice of the customers increasing, the design teams have a massive challenge in their hands to come up with the best, intelligent but compact PCB design.  Altium is one of these design packages that seems to tick all of the boxes and is well recommended by many specialists. Here are some of the reasons.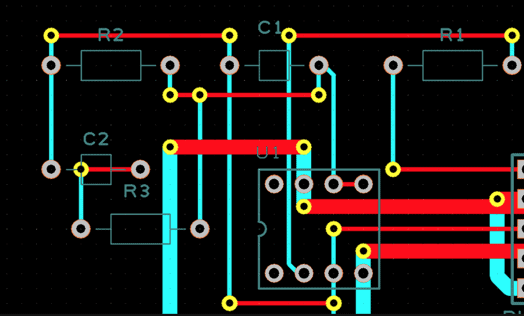 Access and Support
There are several options to you in order to access this package with the simplest being downloading onto your laptop or computer. Once there, then off you go however it is important to continue to refresh the version numbers to ensure that any updates and improvements to the package are captured. This can normally be done via download from the sites. Not everyone is an expert on these software packages and it is important that you have enough support around you in order to assist if you have problems. Whether you are a beginner or expert, there is different levels of support in place to ensure that your needs can be met. You can contact them for technical (or account) support via email, phone or maybe even post on one of their forums.
Innovation at Its Best
If you are choosing layers for your rigid PCB then it is a really important execution that designers need to undertake. Tasks like this is something that Altium is geared up for and helps with the stack up task needed to support this. Previous versions of design software may not have been capable of completing this sort of activity however this is just one example of how they have taken the needs of the designer and integrated it as best as they can into the software element in order to try and mitigate the need for additional work or even calculations from the designer.
Simulation Runs
In terms of getting PCB designs right first time, it is important to use any preventative tools you have to support this. Altium offers the modern and innovative simulation runs to their package where once the design is complete you can give this a run to see if it operates effectively. It is important to bear in mind that the simulations will only be an indicator of the design success and only when you have manufactured will you actually get the real evidence.
Global Package
Whether you are a small business or a global one, you will want people on your package to integrate together and share and open items in the library storage. Altium does all of this hassle free and supports integration at ease. Gone are the days where people had to walk around with memory sticks and transfer designs and data.