As part of the Blog Anniversary, we were running the Elegant Themes membership contest from last 20 days. We are now giving away the 1 membership license of Elegant WordPress Theme.
Winner of Elegant Themes Giveaway is:
Around 30 participated in the contest and we received 88 Tweets, 73 Facebook likes and shares.
The winner is going to get 1 year license to 50+ Awesome premium WordPress themes from ElegantThemes.com
And the winner is: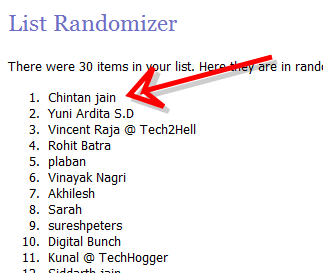 Chintain jain has completed all the steps and has followed all the contest rules and he is selected as winner.
Here is video of selection process using random.org.
I will be sending an Email to Chintan Jain and helping them to claim his Elegant Themes membership.
If you have missed winning this contest, it's time to go to Elegant theme and get a membership for just $39.
Congratulate the Chintan jain by commenting below and join to Facebook Fan page to stay updated about next giveaways.