Most businesses will continually be adapting and changing depending on the market conditions and the state of the world outside. Business agility has especially been a buzz word over the last year, as companies have been forced to quickly adapt to pandemic working conditions. But what exactly is business agility?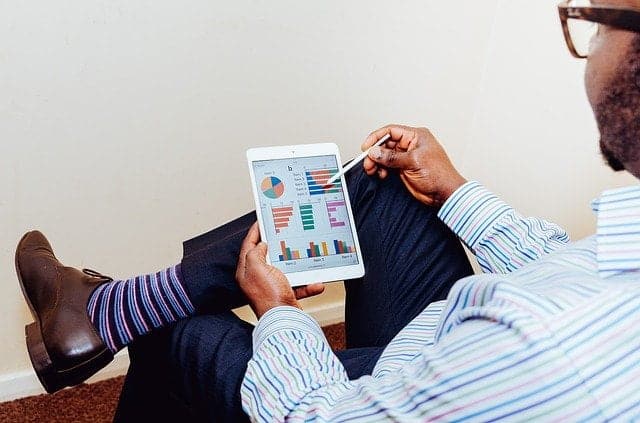 What is business agility?
Agility is the ability to move quickly and easily. Business agility is defined as the rapid, continuous and systematic evolutionary adaptation and entrepreneurial innovation directed at gaining and maintaining a competitive advantage. In other words, a business is agile when it can continue to adapt when markets and environments change.
One environmental factor which is seemingly always changing in the modern era is technology. Changes in technology have majorly affected businesses and business activity in all sectors over the years. To stay relevant, a business has to have the agility to continually adapt to these technological changes.
However, as well and good as it is to keep updating your technology, it's not always that simple. In fact, new technology is useless if you don't use it right. This is why business agility isn't just about the technology you use, but how you use it.
People, not machines
Technology is great – automated bots and algorithms are fantastic for taking pressure off your employees, but machines can't make judgement calls. Judgement calls takes highly skilled businesspeople to analyse the data collected by machines in order to come to a decision.
Yes, the technology is important but without good business skills and management this would just be a pile of data. Therefore, even though automation is looking like the future, it is still important to invest in our workforce and their skills.
Integrate communications
Having multiple fancy communications software can be great, but it can take a long time to get the information you need, or just find the right programme to message the right person. Instead, consider an integrated communications solution such as voice, data and mobile services by Gamma.
An integrated solution is more efficient and productive for its users, allowing you to operate multiple communications tools through one streamlined package. This will also improve your customer service experience, which can also be used to inform future decisions.
Listen to your customers
In order to be agile, a business must be able to adapt to what customers are saying. To do so, firms must listen to customer feedback, gather this data, analyse it, and then implement it. Analytics are therefore key to adapting to the ever-changing customer environment.
This could be done by categorising and tagging queries. New technologies might be able to automatically do this, but sorting via keywords isn't always accurate. Instead, technology and humans must work side by side to create the most effective customer service experience.
Overall, changing technology is simultaneously one of the changing environments businesses are required to adapt to, and something that can help business agility. When it comes down to it, it's not just about the technology, it's about how you use it.