Looking for GarageBand alternatives? Garageband Originally is an iOS application which allows users to create music. It gives an unparalleled experience to users with a virtual music studio with a lot of instruments that they can use to compose. GarageBand is packed with amazing features which include music sequencer for recording and playback, multiple music formats, premade audio loops, etc. But unfortunately, it is available particularly for iPads and iPhones only.
For all those musicians who do not use iOS, the good news is that you have many music-making GarageBand alternatives for Android devices that you would surely love. there are many options for GarageBand alternatives but we provide you with some of the best ones.
Here is a list of 10 best GarageBand alternatives for Android:
Music Maker Jam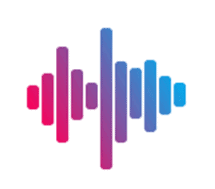 Music Maker Jam deserves to be on the top of our list of best GarageBand alternatives.  As a musician, you can create your own tracks in the style of rock, jazz, etc with minimalistic efforts with Music Maker Jam.
You can start creating music by selecting loops by genre and then transferring them into some arrangement to create a track. The ability to record vocals over the built loops quickly makes Music Maker Jam an ideal platform for aspiring musicians. You get to access more than 200 music style packs, 8 channel mixers and a huge collection of studio-grade tracks in the application. It makes it an excellent GarageBand alternatives.
PocketBand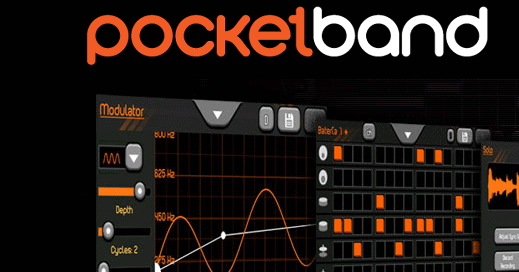 PocketBand allows you to create supreme quality music tracks using the drums, loops, audio recording feature, and import recording from the music library and mixing synths. You can use the various filters and special effects to add versatility to your tracks. The application gives you a 12-channel sequencer which can loop up to 4 strokes and a 3-band equalizer for every channel. hence make it one of the good GarageBand alternatives.
With PocketBand, you get to interact and collaborate with other musicians. You need to create an account to use the application and online service.
Walk Band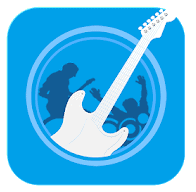 Walk Band is a free application for Android which was developed by Revontulet studio and known for an alternate to Garageband for android. You will find various instruments such as a guitar, a piano, a drum set, etc. in the application which can be used to create your own music tracks. You can play a duet piano where each player plays at one side of the phone.
For those budding musicians who are just beginning to create music, there is a comprehensive manual with several instructions that will help you get started. The application supports multi-touch, offers 70 pre-loaded songs adjusts the number of keys and identifies touch pressure with accuracy. The only drawback of this GarageBand Android is that there are a lot of ads that pop-up and to get rid of them you to buy an upgrade.

RD4 Groovebox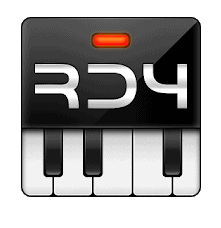 RD4 Groovebox lets the musicians create and arrange tracks in real-time making it one of the GarageBand alternatives. The user interface of the application is pretty simple and it's very easy to navigate. You get virtual analog synthesizers, effects and 4 channel rack mixer for which you can separately select the instruments that you like. You can record live music with piano roll or a dedicated sequence.

Caustic 3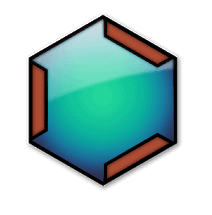 For those you have intermediate knowledge of musical instruments and production, Caustic 3 would be a perfect choice. Users get to work in real-time with Caustic 3 with 14 synthesizers which work simultaneously. It is considered as Garageband alternative for windows.
The application is ideal for electronic music and you can download your favorite tracks. The huge variety of keys, knobs, switches and buttons will give you unlimited possibilities to compose music. You can try the free demo to see if the app works out for you.
FL Studio-Mobile

Fl Studio Mobile is a handy portable studio which provides amazing opportunities and great functionality to the people who are really connected to music. Users will get several instruments, drum loops, compressor, sound effects and more than 130 songs to work on.
You can save the tracks that you have created using your Android and transfer them to your computer to continue the editing with the desktop version of FL Studio. You get to monitor your records including the length of the track and with any instrument that you use; there will be specific configurable features such as volume, Pan, release, etc.
Audio Evolution-Mobile: a Garageband alternatives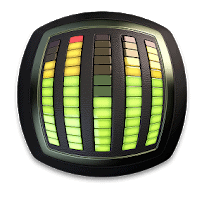 Audio Evolution is a multi-track recording virtual studio which is good for both amateurs and professional musicians. You can use various loops in the app to merge using the multi-track mixer. It also good GarageBand alternatives.
Users can record live instrument playing or their own vocals with their device's microphone; move, crop and merge the track. The application gives the option of audio playback, use of 3 effects per track, midi sequencer, unlimited redo and undo, 3-band equaliser and control volume control.
J4T Multitrack Recorder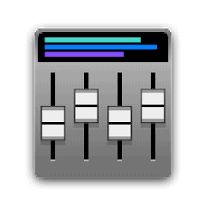 Looking for good GarageBand for android, J4T Multitrack Recorder is a compact music-making application with a 4 track recorder which you can use to capture your sound sketches and idea anytime. In each track, you get to write the vocalists voice with the sound of any instrument of your choice. The other features of the application include frequency sampling controller, loop function and the option to apply various effects for each individual track.
You can record various audio tracks at once, do jam sessions, save your work in wav or MP3 format and share your composition via Google Drive, Dropbox, Gmail, etc.
APTuner-Chromatic Tuner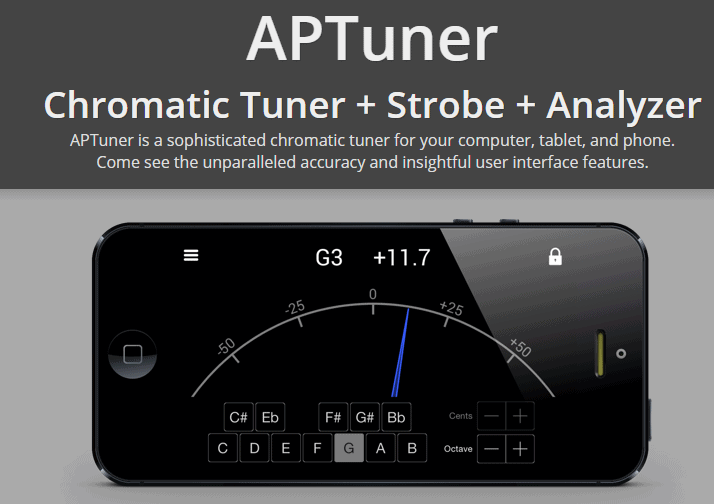 APTuner-Chromatic Tuner is for those songwriters who want to capture the music ideas whenever it hits them. The app lets you automatically detect notes and deviations from several musical instruments with accuracy which is extremely important while tuning anything. The users get a harmonic graph feature which shows you the harmonics of the notes being played and helps with precise tuning adjustments.
The app comes with a smart and straightforward user interface with a high contrast look. Also, it is absolutely free, so you just need to install it to access the features.

My Piano: A good Garageband alternative for windows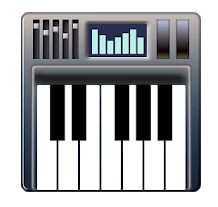 My Piano is a free application with no further in-app purchases which make it popular among the budding artists.
This application gives an incredible virtual piano experience with great sound quality. The 'analysis algorithm' in My Piano gets rid of fifth errors and octaves which often happen with other tuners. You get to access eight effects, note velocity, pitch bend, after touch and 11 music instruments with the app.
We hope, you found some good GarageBand alternatives for Android devices with this post.
if you found some more GarageBand alternatives. Please lets us know in the comment section.