Background check services can be used for several purposes including performing an employee background check or to verify a tenant. You can even find a long lost family member or a friend. These services can give you all important information about a person such as the address, educational history, marriage records, driving records, criminal records, social media accounts, relatives, and more.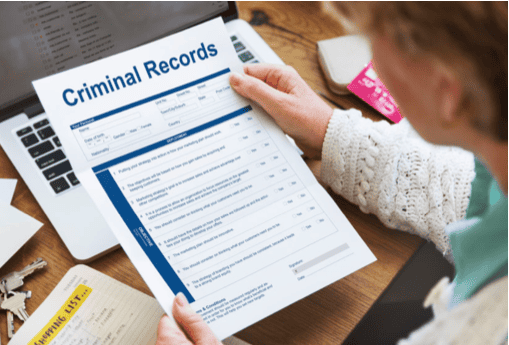 With so many options available, it can be confusing to understand which ones are worth spending upon and which ones should be avoided. There are several free background check services which cover the basic essentials, but they are limited to that only unless you pay. To help you find out the best background check services available in the market, we have carefully analyzed and rounded up few of the best options and explained why we chose them.
Best background check services
Intelius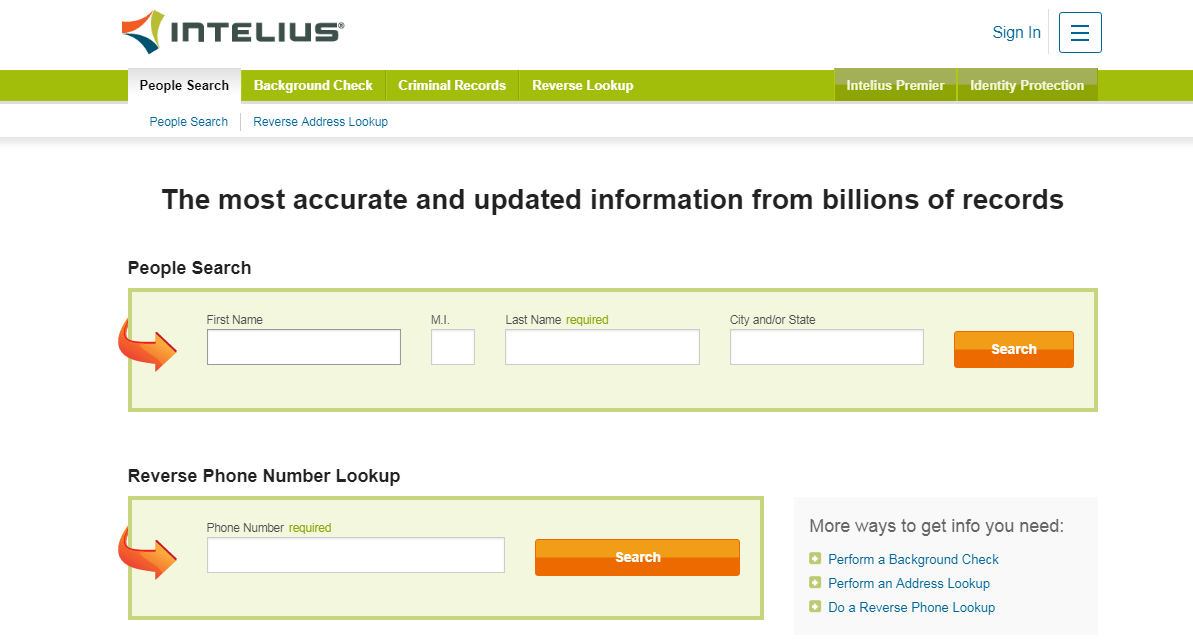 Intelius based in Seattle, Washington was founded back in 2003. This company is an ideal choice for those who are seeking for a platform that features everything from basic name search to educational history and reverse phone lookups. Intelius offers a sleek and straightforward design where you can easily read the results. You can find a person's details just by entering the first and last name along with the city details. Once you enter the details, you will be taken to a page which will display various profiles matching the information.
If the details are available, you can see the person's full name, date of birth, and address history with current address, educational history, social media accounts, email addresses, marriage records, relatives, property records, bankruptcies, criminal history, and other information. The company offers a mobile app which is available for both iOS and Android with the same convenient features as the online platform.
You can either buy a single report or subscribe to the Premier membership where you get unlimited number of searches based on a monthly fee. The membership is renewed automatically every month and you have the option to cancel it anytime you want. Intelius also offers an identity protection service at a monthly cost of $19.95 and you can opt for a 7-day free trial to test the service before purchasing it.
Pros:
Through and complete reports
Single-report option
Includes educational history
Cons:
Can't download the reports
Doesn't arrange the information in chronological order.
Slightly expensive
US SEARCH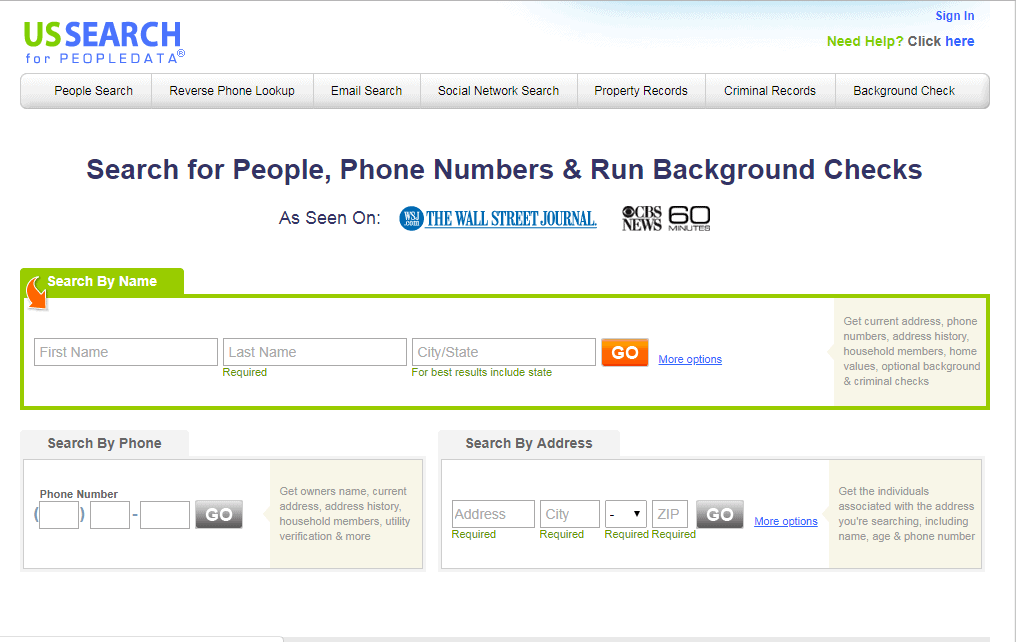 In case if you do not have enough information to start with, then US Search would be the best background check option for you. With this platform, you will be able to search for a person's details with just a name, phone number, email address or with other possible options. US search can give your information on a person's current address, neighbourhood, properties, phone records, relatives, etc.
The company undoubtedly offers highly affordable background check services. You can buy a full background check for $29.95 and a one-off people search and criminal check is priced at $1.45 and $9.85, respectively.
Pros:
Accurate reports
Low price
Up-to-date data
Cons:
Marriage records aren't always available
Instant Checkmate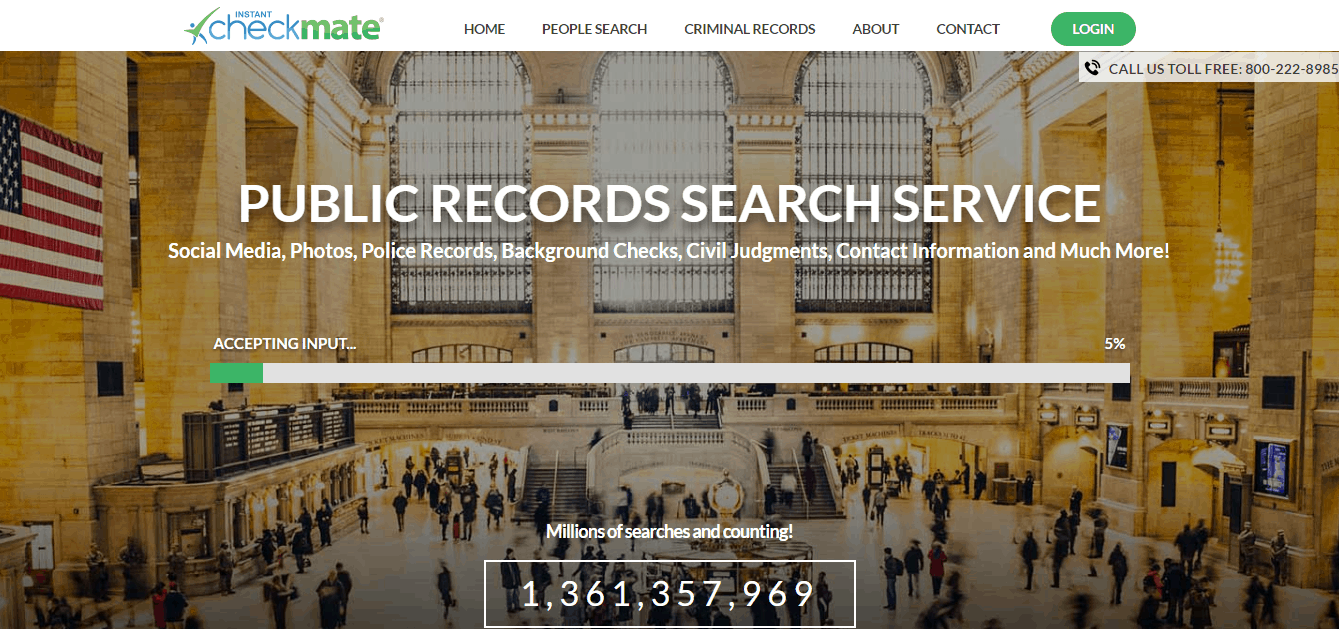 Instant Checkmate makes finding family members extremely easy. As it is not a consumer reporting agency as per FCRA, it cannot be used for employment decisions. The platform offers a family search option which sets them apart from the rest. You can get information about the family members including spouses, children, adopted parents and even long lost relatives. Instant Checkmate features a mobile app, reverse phone lookup, UCC filings, firearm permits, private investigator service, and a 24/7 customer support.
Pros:
Reports are organized in chronological order
Cons:
Can't but single reports
Phone data is inconsistent
BeenVerified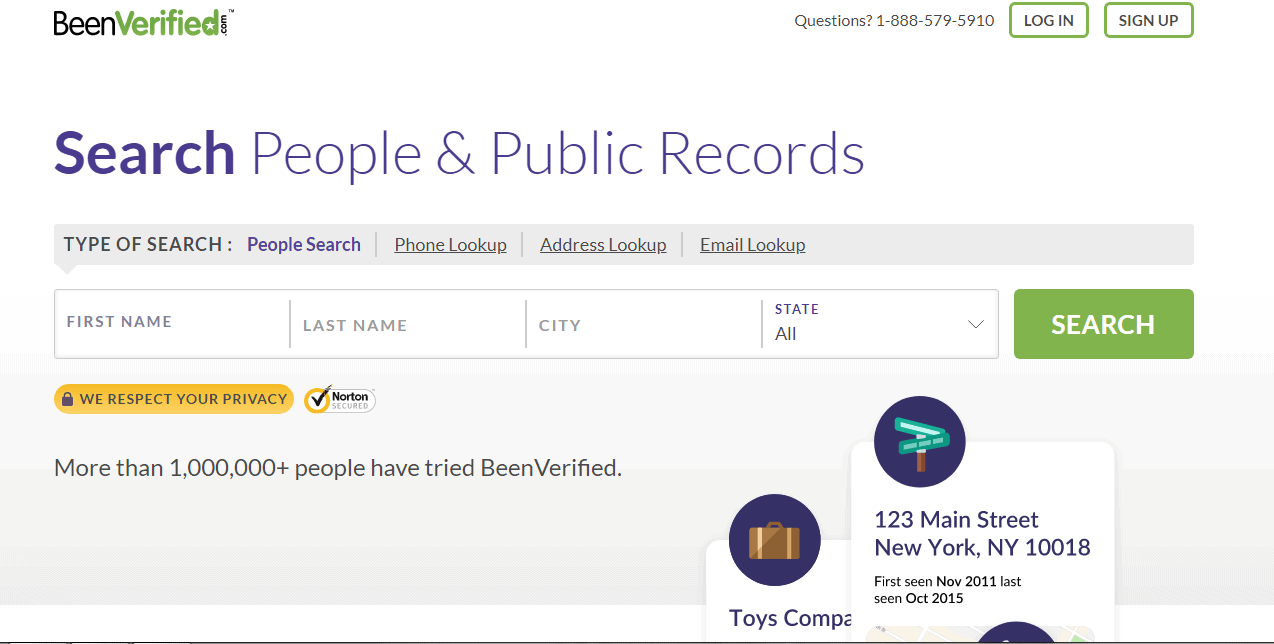 BeenVerified is a New York based company which has been operating since past 11 years. The company offers all the basics of people search when you can find the information about a person by entering their name with city or state.
The reports are extremely accurate with comprehensive information on the subject including employment history, tax liens, criminal records, case numbers, offense details, relatives, bankruptcies, etc. You can download the report in PDF format which is useful if you are searching for a long lost relative or friend.
You can opt for the service through a 1-3 months subscription plan. With the membership, you will get access to unlimited number of searches. Also, you can try a $1 trial to test the service before purchasing the membership.
Pros:
Cheap membership
Accurate data
Cons:
Specific data can cost extra
HireRight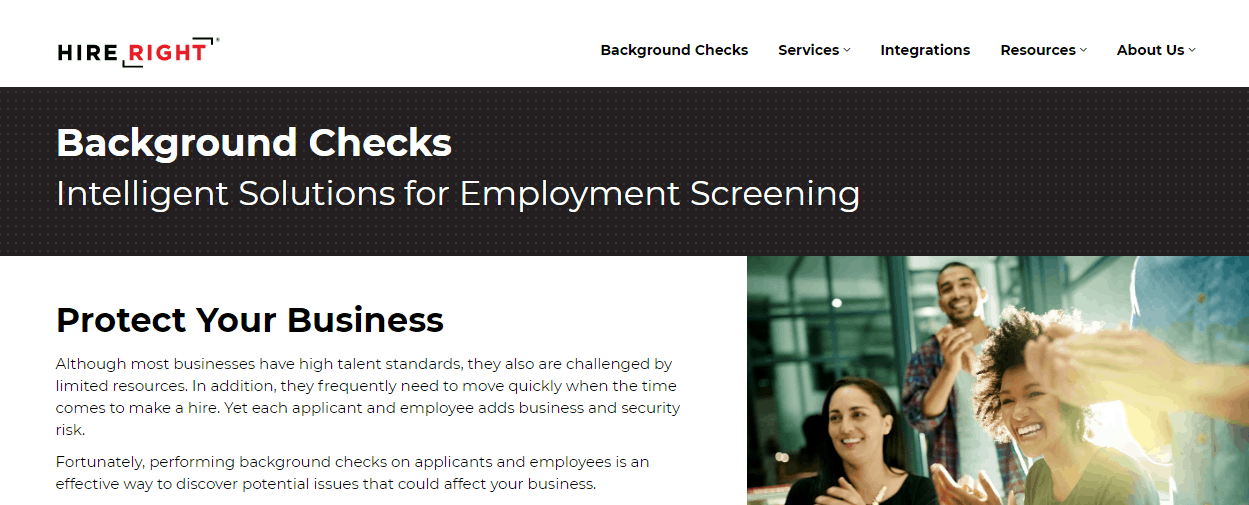 HireRight is a California bases company with an almost three decades of experience in background check and offers the broadest possible options of this service. It was one of the first companies to offer an internet based background screening service back in 1977. The company is FCRA compliant and is also accredited by National Association of Professional Background Screeners.
It provides over 150 data points on the subject. It offers services like identity check, criminal records, driving records, global screening, etc. you can get the service with three plans-Basic, Better, and Premium priced at $29.95, $49.95 and $64.95 respectively.
Pros:
Cons:
TruthFinder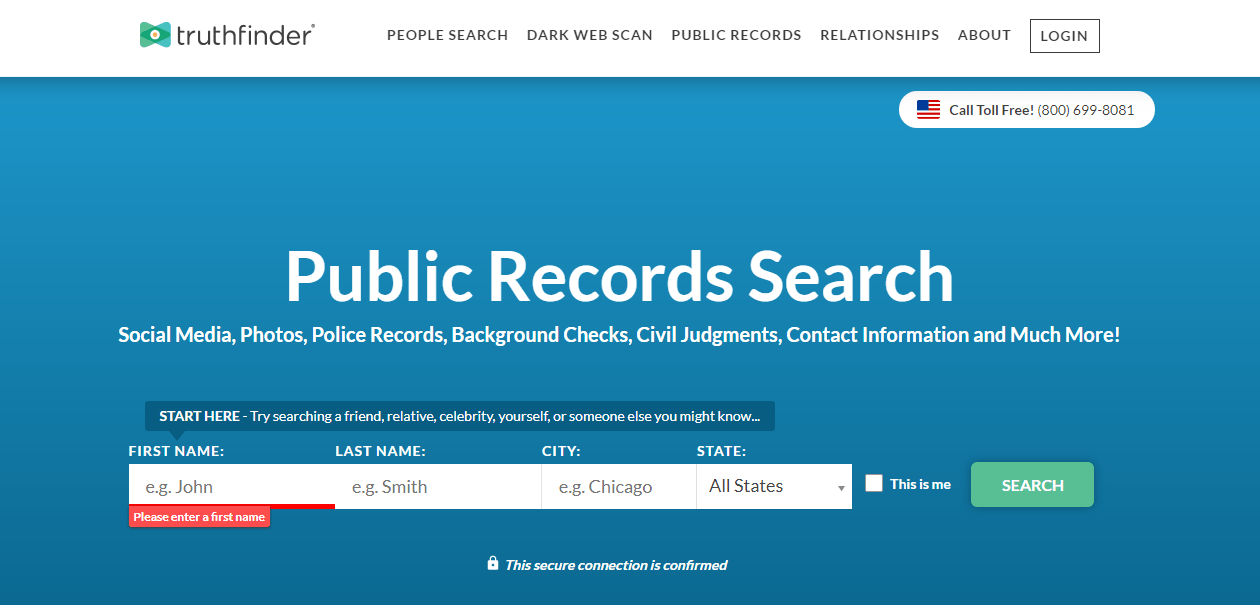 TruthFinder will give you accurate information on a subject by searching public records. The background check reports include information about the current address, phone numbers, email addresses, relatives, criminal records, educational history, job records, civil judgments, and many other factors.
The one-month subscription is priced at less than $30 and you can get a three month membership for approximately $26.
Pros:
Social media information in the reports
Cons:
Packages have inconsistent pricing
Can't buy a single report
Conclusion
The best background check services need to be quick, authentic and highly accurate. Our list of different services are carefully tested and have good reviews by existing users. Hope you will find this post useful in knowing the best service provider for a thorough background check.