To Z3nvolutionalise the country, Asus came up with around six different Zenfone 3 series phones out of which Zenfone 3 Laser is unquestionably one budget smart phone though it's not all that blingy when talked about the in-depth specs. The device is being priced at Rs. 18,999 and is also a fair quality camera phone (Asus never fails to stun with camera quality).
The competition remains stiff where almost every smartphone maker is trying to offer their consumers best of everything so let's just find out if Zenfone 3 Laser too got some eyebrows up or not!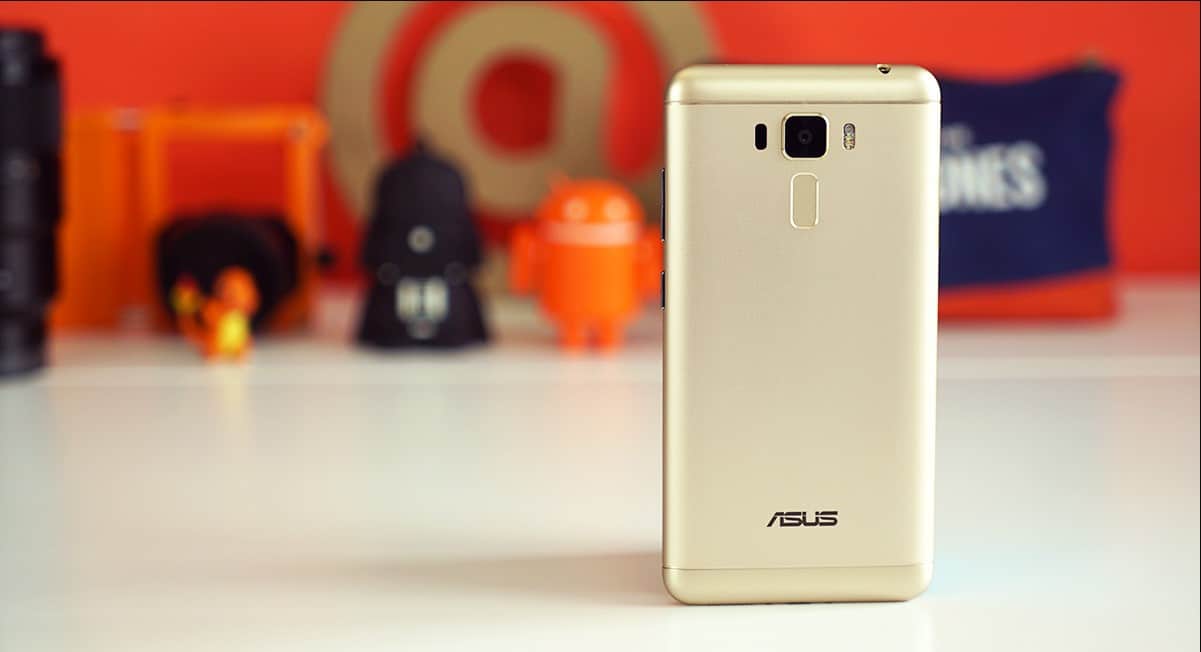 How it looks & feels?
Zenfone 3 Laser is really an easy to grip mobile phone that's even convenient for single-handed usage. The smart phone features an all-metallic design which is quite seamless and weighs much lighter than the other such design range models.
So moving onto the usual basics, Zenfone 3 Laser puts up the volume rocker and power buttons on its right side. The micro USB charging port is at its bottom along with speakers. On the left is the hybrid dual-SIM slot placed and on the top rests the 3.5mm audio jack. The front panel features a 5.5-inches display with Corning Gorilla Glass 3 protection. You also get the capacitive touch buttons just beneath the touch screen display with aren't backlit. And the back panel features the primary camera with a fingerprint sensor placed below.
Specifications
5.5-inch full high definition display, 1080 x 1920 pixels resolution, 13 MP and 8 MP front super fast rear and front cameras along with Octa-Core Qualcomm (MSM8937) Snapdragon 430 processor and Adreno 505 GPU sums up the Zenfone 3 Laser smart phone. But not only these, the device is backed up by 4 GB RAM and operates on an Android 6.0 Marshmallow operating system (Nougat doesn't seem to look anywhere near).  And it's a device featuring Asus ZenUI 3.0 which isn't really that consistent while using. Moving forwards comes the super loud speaker system and 3000 mAh battery along with being priced at less that Rs. 20,000.
Display
The 5.5-inch high definition display comes with a Corning Gorilla Glass 3 protection for the  IPS display featuring 1080 x 1920 pixel resolution. The display is bright enough and has some amazing features including the Blue light Filter for not straining your eyes. You even get an application that supports customization of the screen temperature!
Zenfone 3 Laser has 2.58 mm screen bezels and the overall screen to body ratio is much higher when comparing it to the capacitive buttons placed below and not on the display. 77% is what the company claims about the smart phone's screen-to-body ratio.
Performance
Zenfone 3 Laser does not perform up to the mark and is literally average despite featuring the Octa-Core Qualcomm Snapdragon 430 processor and sporting a 4 GB RAM. The smart phone lags and stutters while multitasking or switching between several applications. This lack was even frequently observed with heavy usage, though the user interface is pretty straight forward and simple. There also are a few or maybe more than a few apps that were uninstall-able and not usable including Laser Ruler, Weather, Do It Later, MyASUS Service Centre, ZenFone Care, ZenCircle, Backup and more. But to ditch those you even get some other nice features like power saving, RAM boosting, and themes etc. So the experience becomes a little over than just nice where multitasking and gaming don't disappoint a moderate user.
Camera
Coming to the section where the device gains some brownie points is its camera. 13-megapixel module is a laser autofocus camera that also supports EIS for the videos and a super fast focusing speed which means it reduces the focusing the objects and its capturing time. The focus time is only 0.03 seconds which is impressively fast enough. Plus the shutter speed too is decent. The 13MP rear camera comes with a dual-tone LED flash delivering a better camera experience to its customers.
The resulting photographs turn out to just be OK. You can find (over) colour saturation along with grains and better results only under fine lighting conditions. Low light shots take a backseat! The images don't break much of a ground and on top of that extra pixelation can also be seen while zooming-in. The f/2.0 lens is not well optimised yet the camera scores more when we talk about timings.
The 8-megapixel camera (f/2.0 aperture) is good enough for those selfie-addicts. The camera performs well in both day light and low light situations. Even the low light shots clicked in artificial light are (to some extent) satisfying.
Clicking modes include Beautification, HDR Pro, Night, Slow Motion, Panorama, GIF, Time Lapse, Manual, and more. The imaging technology also includes Pixelmaster 3.0 version.
Fingerprint Sensor
Zenfone 3 Laser situates the fingerprint sensor right below the rear camera is placed. And the sensor somehow fails to recognise sweaty or wet fingerprints.
Audio
Positioning of the device's speaker isn't ideal enough as they get covered while playing games or watching videos but the five magnet speaker claims to deliver around 41% louder audio with 12% less distortion! Marvellous, isn't it?
3000mAh Battery Backup
The 3,000 mAh battery isn't that impressive and struggles to last for even one full day. Despite the power saving feature, this non-removable battery does not go beyond a day. But for light to moderate users, this too shouldn't be a big problem.
Storage
32 GB variant of the Zenfone 3 Laser is available in India with almost 8.4 GB being occupied by the system apps and 23.5 GB accessible by users to store their media content, apps and other data, Luckily, the device supports the micro SD card slot that can pull off up to 128 GB. And on top of all this Zenfone 3 Laser features a 100 GB Google Drive storage for 2 years!
Pricing
Zenfone 3 Laser is priced at Rs 18,999 which surely under the budget phone category. But is expensive if we consider it's overall specifications and compare it to other such similar range & spec smart phones. The competitors offer equally well, in fact much better features at much affordable prices!
Verdict
Zenfone 3 Laser is a budget smart phone which is camera focussed but fails to excite when it comes to the pricing and features. The handset is though is one of the cheapest currently in the market offering higher RAM capacities but experimenting something new could have been better.
Users are definitely being treated to a good camera device with some decent designing but an average processor with again an average battery life.